IT TAKES A COMMUNITY TO BUILD A COMMUNITY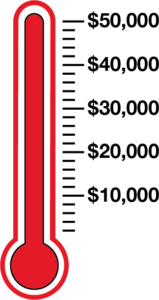 For the past 27 years, Trico has had the honour of creating homes for Calgarians. We appreciate the support we have received from our community, and from the 10,000+ families that has chosen Trico to build their family home.
Our 10,000 Homes Giving Back Campaign is our way of thanking the community that has supported us, and to celebrate Trico's 10,000-home milestone.
From June 15 to July 15, 2019, Trico Homes will be donating $1,000 for every home sold to the following five local charities with a goal of donating $50,000 over a 30-day period.
Each donation will be made in the purchaser's name(s).*

AARCS is a grassroots animal welfare organization based in Calgary with a foundation of compassion and kindness, embodied by its hard-working staff, volunteers, foster homes and supporters. Every day AARCS receive calls about animals in need of help – from broken bones, gunshot wounds, embedded porcupine quills, and mange to deadly diseases such as parvovirus. AARCS strives to ensure that these animals receive the medical care they need, along with a chance to recover in a loving foster home. Our goal is to help homeless animals in our community and enacting societal change so that someday we may all witness a Compassionate World for All Animals.

CMHA creates awareness, provides education and support for individuals and families living with a mental health or substance use concern, or a loss by suicide. We provide community-based programs, including supportive and independent living, homeless outreach, aboriginal outreach, suicide bereavement and peer support for families and individuals. We work closely with other community organizations to bridge gaps in the mental health care system and facilitate access to important services and resources.

Over 25 years, Kids Cancer Care has grown to offer more than 25 year-round and summer camp and outreach programs, along with education support program and services to Alberta families. It is one of the largest funders of childhood cancer research in the country. Kids Cancer Care is among a handful of charities in North America dedicated to supporting the entire continuum of childhood cancer, fighting the disease on all fronts, with laughter at camp, the best treatments at the hospital and innovative science in the lab and brighter futures through education support and post-secondary scholarships.

WINS is a local Calgary charity founded in 1992 to provide basic needs to financially disadvantaged women and their families. Since then, WINS has grown from one thrift store to five; one Family Resource Centre to four; significantly increased our community partnerships, as well as opening a Central Distribution Centre to efficiently manage the flow of goods from Calgarians. WINS is a true social enterprise as revenues from our stores fund a significant portion of the costs of our two community programs: the Free Goods Referral Program and Family Resource Centers. With your help, WINS can ensure that no woman who has made the decision to make a better life for herself and her family has to choose between putting food on the table and having a bed for her children.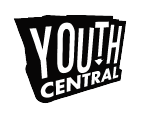 Youth Central builds leaders and changemakers. We are a charitable, non-profit that provides youth with leadership opportunities and the support they need to become engaged, empathetic, and caring citizens. We visualize a city in which all youth participate in shaping a vibrant Calgary.
To learn more about our homes and the communities Trico builds in, visit any of our showhomes or contact a Trico Home Expert.
*This campaign is only applicable for sales where the purchase agreement is signed on or between June 15th, 2019 and July 15th, 2019.
Tax receipts will be issued after the sale firms. Some conditions apply. E&OE.