Buying & Selling a Home During COVID-19
Home Buying Tips

Friday, May 8, 2020
Pandemic times have certainly changed our lives in ways we would have never predicted. While the current situation isn't ideal, we continue to encourage all our customers & homeowners to stay positive.
Our showhomes are still open, however we recognize that some of you may be wondering if now is a good time to buy or sell a home.
To address some of the questions that may be on your mind about home ownership during this time, we've teamed up with our realtor partner, Dennis Hwang from RE/MAX, and Airdrie-based realtor Derek Timmons from CIR Realty – to offer some helpful tips on navigating the real estate market during this unprecedented time.
Am I able to sell my home right now?
Yes, homes are still available for sale as real estate has been deemed an essential service. One primary reason for this is because there are families and individuals that have purchased a home prior to COVID-19 and now need to sell their current home.
To ensure the safety of all parties, new protocols have been put in place by both realtors and homebuilders. While traditional open houses are no longer permitted, Derek Timmons advises that sellers instead conduct live and/or virtual open houses and tours which can also be marketed online in advance.
Adds Dennis Hwang, "Ensure your home is presented in the best way possible by removing clutter and keeping minimal items. Pricing your home appropriately will also maximize your home's appeal."
If you have to do a showing in person, both Hwang and Timmons recommend that as few people as possible are present in the home at the same time, while taking the following precautions.
Credit: CIR Realty
What should buyers take note of during this time?
The switch to virtual home tours now gives buyers more opportunities to view homes online via video and photo galleries. If you decide to visit in person, Timmons reminds clients to keep these norms in mind before entering the home.
Credit: CIR Realty
In addition, Dennis Hwang also recommends that buyers get pre-approved for a mortgage prior to starting their home search.
"This is something we suggest you do regardless of the pandemic," says Hwang. "Having a pre-approval in place will give you a better idea of the price range of homes you should be looking at, and provide a rough estimate of how much your monthly mortgage payments would be."
If you have any questions about getting financing during this uncertain time, speaking with your mortgage broker or lender can help clear up any confusion.
Is there any difference between buying a home now versus buying a home after the pandemic ends?
Call it a silver lining, but there are actually a few unexpected home buying benefits that have emerged from the current situation. Here are the top 3 you will want to know about:
Unexpected Perks with Your Purchase
In a buyer's market, there may be more opportunities to maximize value for dollar. As an example, this could include additional perks with your purchase, like the Trico Cares Program which was created for both Trico's customers and the community. Full details of the program can be found here.
Low Interest Rates
Due to the Bank of Canada reducing the overnight rate multiple times in March, the prime rate (the lending rate which Canada's banks and financial institutions uses to set interest rates) is currently at an all-time low of 2.45%.
For buyers, this provides an opportunity to borrow money or financing a mortgage at a lower interest rate, also leading to lower monthly payments.
Year-End Move-In
If you are looking to build a new home, it's important to keep in mind that construction generally takes between 6-8 months. This is one reason why the spring season is traditionally one of the best times to purchase a home – you'll be able to move in before year-end and celebrate the holidays in your new home.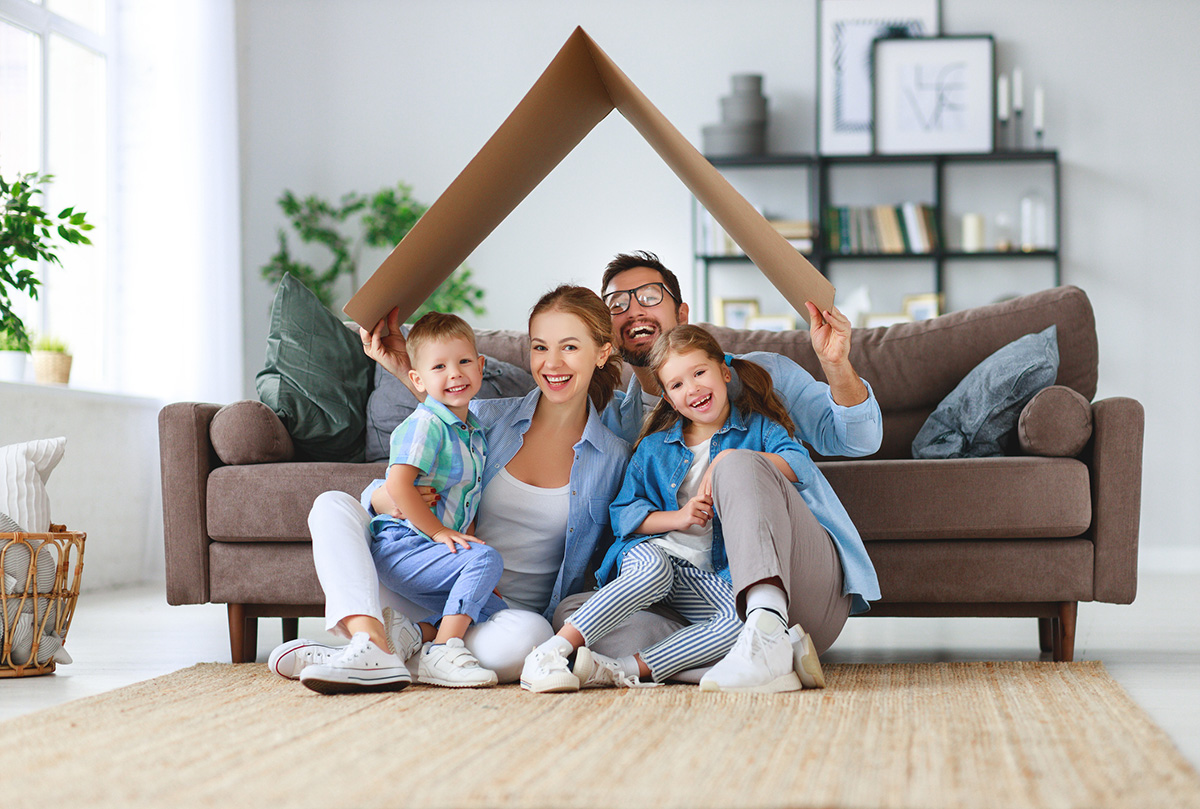 Social distancing from our family, friends and loved ones isn't easy. But with strict safety protocols and the ability to tour homes virtually, we want to reassure you that social distancing doesn't mean you have to keep your distance from your dream home.
And that dream home can feel even more special, knowing that once this is over, you'll have a wonderful place to welcome and gather with everyone that you've missed seeing.