Get Your Green Thumbs Ready!
Home Owner Tips

Lifestyle

Friday, April 13, 2018
Plants come in all shapes and sizes – so whether you live in a condo or have a big outdoor space, it's possible to grow your own garden! To make the most of Calgary's growing season, we've rounded up some tips below to help both seasoned gardeners and those starting out for the first time!
Start with Soil
The more you can do to keep your soil healthy, the more productive your garden will be and the higher the quality of your crops. Increasing your organic matter in the soil is a good starting point; try mixing in materials like broken eggshell pieces, compost and coffee grounds to promote soil health.
When Space Is Tight, Grow Up
…literally! Vertical gardens are becoming more and more popular, so don't stray away from maximizing your limited space and growing up. Wall space is generally unused in condos and townhomes, so take advantage of it and shop around for hanging plants and planters.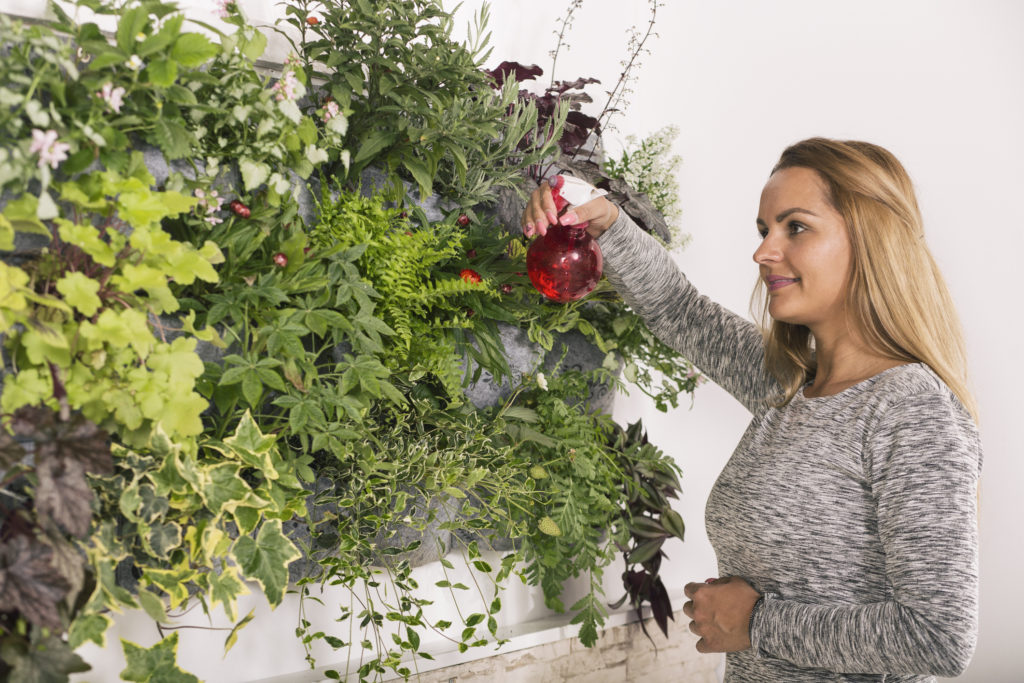 Know When to Sow
Timing is important when it comes to specific plants, fruits and vegetables. The National Gardening Association is a fantastic resource for creating a gardening schedule and strategy. Check out their plant schedule for Calgary on their website.
Plants Are a Tough Crowd
One of the most common mistakes for budding green thumbs is overplanting. Make sure you aren't sowing your seeds too close together, and give them enough room to grow. While each plant is different, most will have a guide on the seed packet or planter display with recommended planting distances. When in doubt, contact your local garden centre.
Bee-lieve in Pollination!
Pollination is essential to any good garden, so setting up a home for bees is a great way to encourage them to come back every year. Think of it as a birdhouse for insects. You can purchase bee houses at your local hardware or garden store. Alternatively, you can even create your own.
Want to learn more? Below are several fantastic garden centres located throughout Calgary that you can visit to seek expert advice or sign up for workshops.
Rocky View County: Blue Grass Nursery, Sod & Garden Centre
Calgary Northeast: Golden Acre Home & Garden
Calgary Northwest: Sunnyside Greenhouses
Calgary South: Spruce It Up
Calgary South: Greengate Garden Centre
Bonus: The Calgary Horticultural Society Garden Show is happening on April 14 & 15 at Spruce Meadows! With free speaker series and demos, floral competitions, and activities for kids, it's a great event to meet like-minded people in the Calgary gardening community! For more information, visit their website here.