Home Cleaning Tips to Disinfect Germs & Viruses
Home Owner Tips

Friday, March 27, 2020
A home isn't just four walls and a roof. It's a place that is there for us when we need it most – from celebrations, comforting moments and protective times. In recent weeks, our homes have played more of a significant role in our lives with the practice of social distancing to prevent the spread of the novel coronavirus, or COVID-19.
With the outbreak of a virus that can be unexpectedly transmitted, combined with staying indoors for a prolonged period, it's more important than ever to ensure your home is as clean as it can be. This not only makes it a more comfortable space to live in, but can also help you and your family stay healthy.
Here are some cleaning tips to help rid your home of any lingering germs and make it as virus-free as possible.
Cleaning vs. Disinfecting
You may be thinking, aren't these actions the same thing? Actually, there's a big difference between the two. Cleaning is defined as removing dirt and grime, while disinfecting is removing dirt and grime, AND killing germs using select & specific chemicals.
Source: Public Health Ontario
In situations like this, it's important that you clean AND disinfect all areas and surfaces to properly sanitize your home.
Using disinfecting wipes can be a quick and handy solution, as it can do both at the same time. But if you don't have any on hand, you can also use household bleach or a 70%+ alcohol as an disinfectant, after using your regular household cleaner of choice.
Note: 70%+ alcohol and bleach are extremely potent chemicals and MUST be diluted first before using (we also suggest doing a test patch first, especially on delicate surfaces). A recommended benchmark is to dilute 4 teaspoons bleach per 1 litre of water to make your solution. Remember to check the expiration date on the bottle –  it will not be as effective if expired!
Once you have applied the disinfectant, let the area/surface air dry (opening windows can help), as this is the time when the germs start dying. For food-contact surfaces, rinse with running water after the disinfectant dissipates, and air dry once more. Ensure everything is fully dry before letting pets or children come into contact with the newly cleaned areas.
Prioritize Commonly Used Areas/Items
Cleaning on a daily basis is encouraged as germs and viruses can stay on hard surfaces for hours and even days. As a starting point, prioritize cleaning the areas that you and your family use the most. Common touchpoints include:
Door knobs & light switches
Kitchen: appliances, countertops and faucets
Bathrooms: countertops, faucets, toilet seat & handle
Dining table & chairs
Floors
Plus, don't forget the items we likely use the most: our electronic devices! Phones, tablets and computer keyboards can harbour germs from unknown sources, especially since we carry them from place to place.
Children's and pets' toys are also items that will need regular cleaning, as these toys can easily come into contact with their faces and mouths.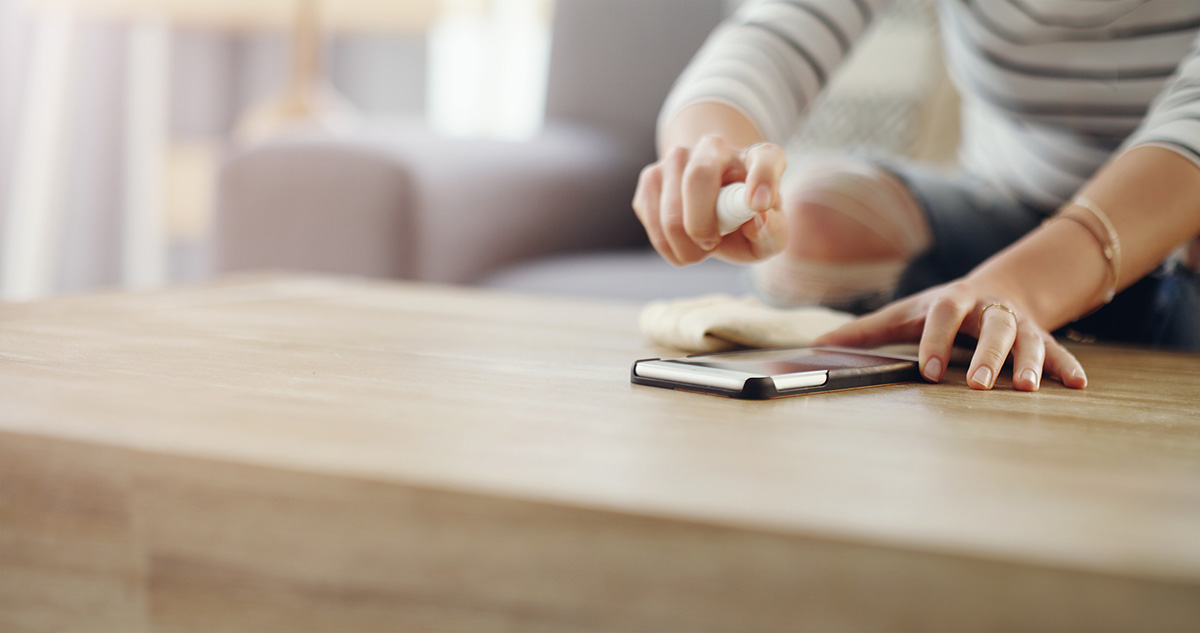 You Are What You Wear
Germs attach to clothing as well, so it's a wise idea to launder your clothes with care. Here are the steps the Centers for Disease Control & Prevention recommends for doing laundry during this time:
Wear disposable gloves when loading dirty laundry into the washing machine. Dirty laundry from an ill individual can be washed with other people's items if you take these precautions.
Wash items as you normally would, but use the warmest appropriate water setting.
Dry each item thoroughly in the dryer.
Ensure that you wash your hands with soap and water after removing the disposable gloves, and disinfect your laundry basket/clothing hamper.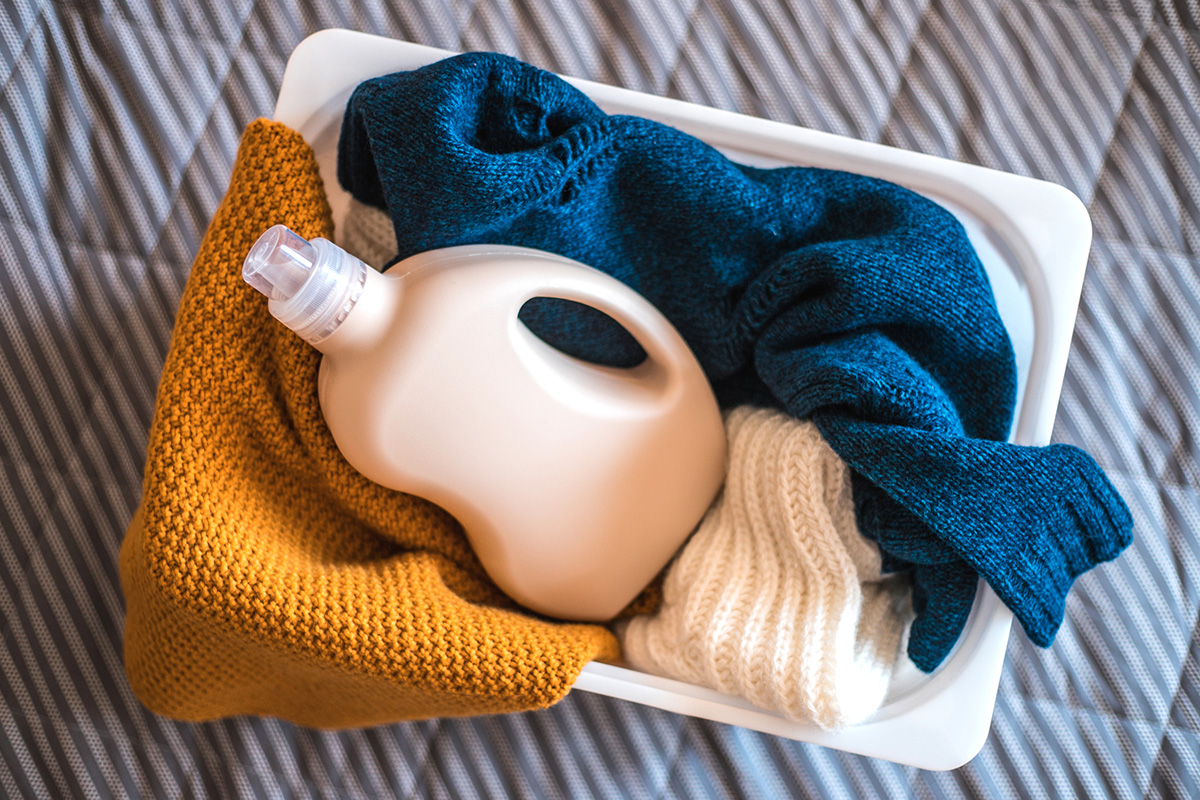 A Clean Place is a Safe Place
While it is a difficult time for us all, there is hope on the horizon if everyone does their part to help prevent the further spread of germs and viruses. By taking these precautionary steps, your family and household will have a greater safeguard against potential exposures.
Here are some additional resources on preparing your family & home in response to COVID-19: