Meet Parallel Bloc, Our Newest Townhomes in Crestmont
Learn about our Communities

Friday, February 5, 2021
In 2017, we broke ground on our first homes in Crestmont West and since then, it's been one of Trico's most popular Southwest communities. Given its spectacular location of being close to the mountains AND the city centre, it's easy to see why so many people have chosen to call Crestmont home. It's all the more reason why we're excited to announce the launch of Parallel Bloc, our new collection of townhomes in this already-established community!
There's lots to love about these new homes, but one of the standout points is its affordability. Starting from the mid $300's, you can get a 1300+ sq. ft. home with 2 or 3 bedrooms (your choice!) with a double attached garage. Select homesites also have walk-out basements available. In a location as amazing as this one, it's hard to find other homes that can compare price-wise!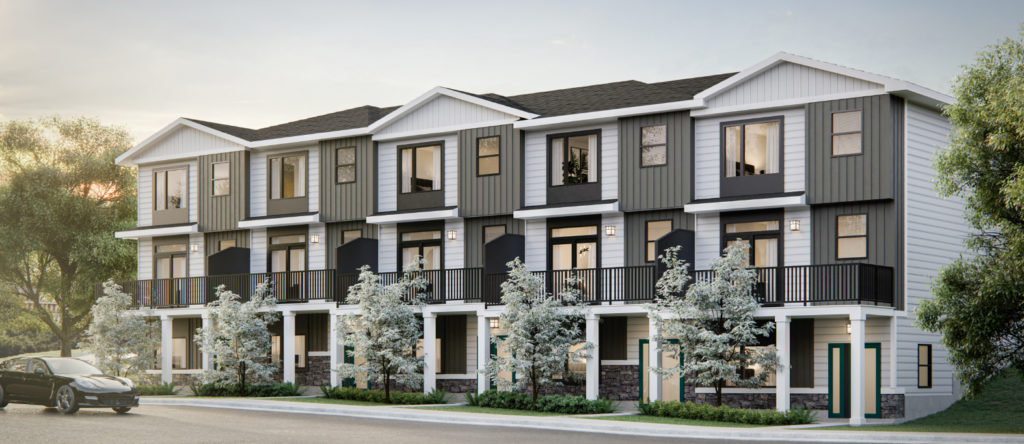 Inside, our designers really took the time to consider the practical aspects of everyday living. From placing the garage entrance by the kitchen for ease of carrying groceries inside, larger-than-average master bedrooms, a basement level to accommodate a comfortable home office, and built-in lockers for convenient storage of jackets, masks and hand sanitizer – we've made sure to include the details that matter. With three standard and three upgrade colour palettes, plus four floorplans to choose from, there are lots of options for you to add your personalized touches.
Outside is equally as beautiful, with the scenic foothills visible from a short distance away. There's even a pet-friendly, private central courtyard for all Parallel Bloc residents to enjoy, and with your condo fees covering all exterior upkeep and maintenance, you won't have to worry about anything.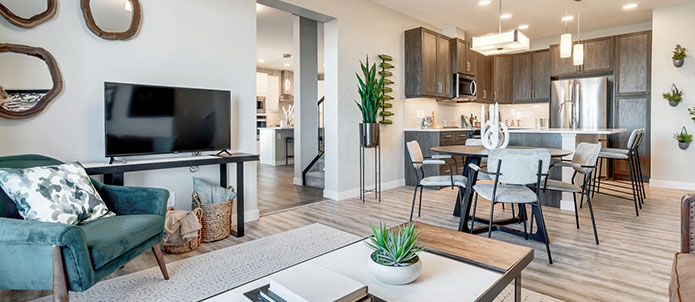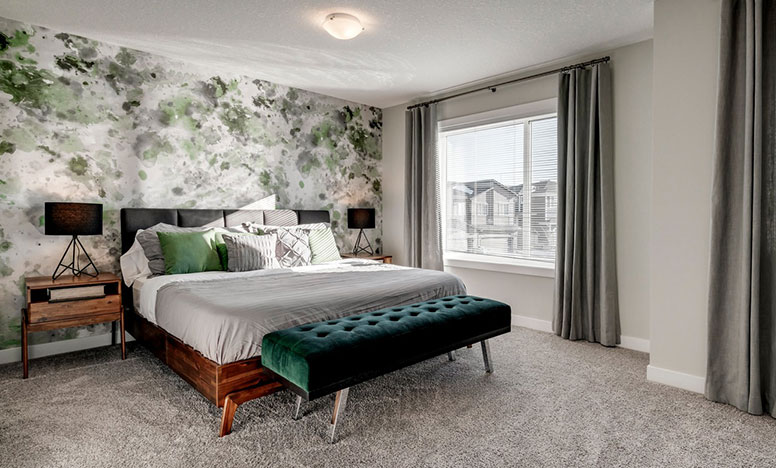 We know first impressions are important, so in light of the COVID restrictions, we've brought in virtual tours of our
Summit showhomes so you can see all the features up close, and view the homes as many times as you want!
But there's more! Mark your calendars for February 13th at 12pm and join us for Parallel Bloc's Virtual Grand Opening, where you can e-meet our team. We're also giving away $50 gift cards to one of our favourite local restaurants, Vin Room, for the first 10 guests that book an appointment after the grand opening!
If you enjoyed reading this blog post, we hope you'll love touring our showhomes just as much. As always, feel free to reach out to a  Trico home expert if you have questions!