New Home Features & Rooms to Consider After COVID-19
Decor & Design

Wednesday, September 9, 2020
A classroom. An office. A gym. COVID-19 meant these places had to temporarily relocate to our homes – turning our regular living spaces into a multi-purpose residence.
As homebuilders, we design homes based on the needs of our homeowners – so based on the lifestyle changes that have occurred as a result of the pandemic, we asked ourselves:
What home features would have been GREAT to have during this time?  
So if you're thinking of building a new home now or in the near future, it may be worthwhile to consider including these rooms and features – part of what we call the "new normal" trend. And to make it easier for you, these spaces are already offered in several of our home models!
Home Office
Pre COVID, this was a nice-to-have space if you worked the occasional hours from home. Now after weeks of working remotely, a home office or a small flexible workspace became must-need areas. Should the need to work from home arise again (or even continue for the foreseeable future), it's definitely worthwhile to consider investing in a dedicated space.
Flex Room
Like the name implies, a flex room is meant to be flexible to adapt to your needs. Having such a space can be beneficial when there's a combination of activities that needs to happen. Why not set up as a classroom in the morning, followed by a playroom during the evenings? Or if you need to hop on a quick video call, the extra walls can offer some much-needed privacy.
Mudroom (and built-in storage)
Traditionally, a mudroom was a place to shed "mud" off your clothing and shoes upon entering the house, but now we've added "germs and viruses" to that list. A place with extra storage too – that stockpile of toilet paper had to go somewhere. Families have long appreciated this room to help keep their kids' belongings organized but we foresee this room becoming a mainstay among homeowners of all sizes for the convenience it offers. Some mudrooms also include a sink for handwashing as soon as you step inside!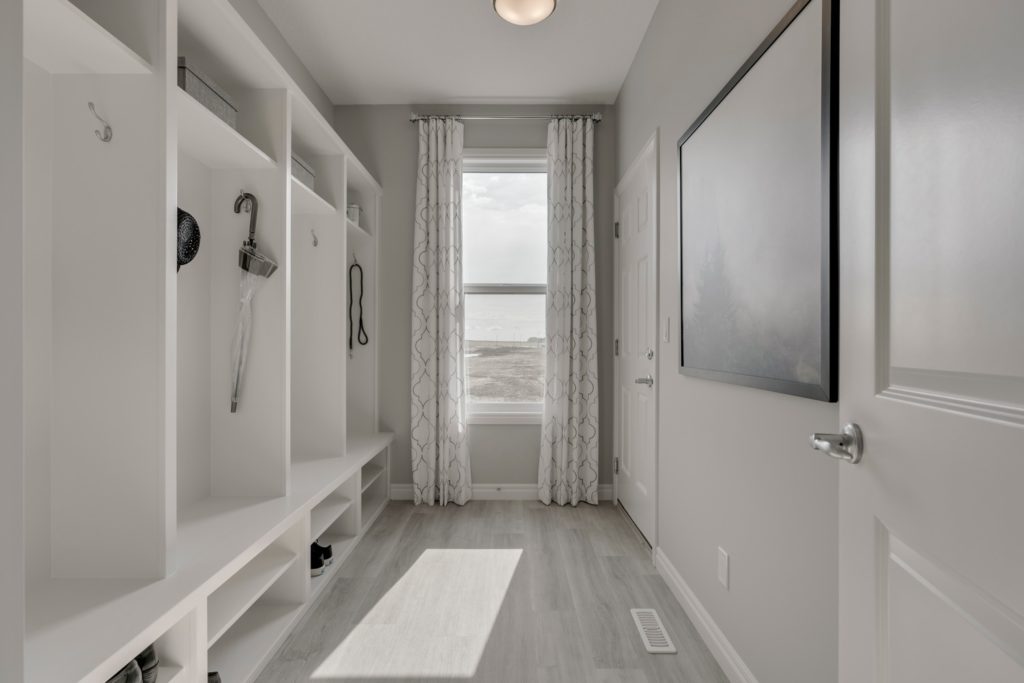 Spice Kitchens
We'd normally prefer open-concept kitchens for its spaciousness and eat-in options, but the safety concerns from COVID-19 led us to sought out a more enclosed cooking space to ensure proper sanitation. A spice kitchen could be the solution! Originally designed for keeping odours away from the rest of the home while cooking, this smaller, separate room is easier to clean and when the door is closed, offers less distractions if kids are doing homework at the kitchen table.
Developed basement
Staying in isolation was a new concept we had to adjust to (especially if you had to quarantine yourself for 2 weeks) but it can be particularly hard if the space you stayed in wasn't ideal. With a developed basement, however, you do have the option of keeping an entire level to yourself in and not having to share common spaces such as bathrooms. Having the additional space also comes in handy to create a home gym if you need to burn off some extra energy without going outside.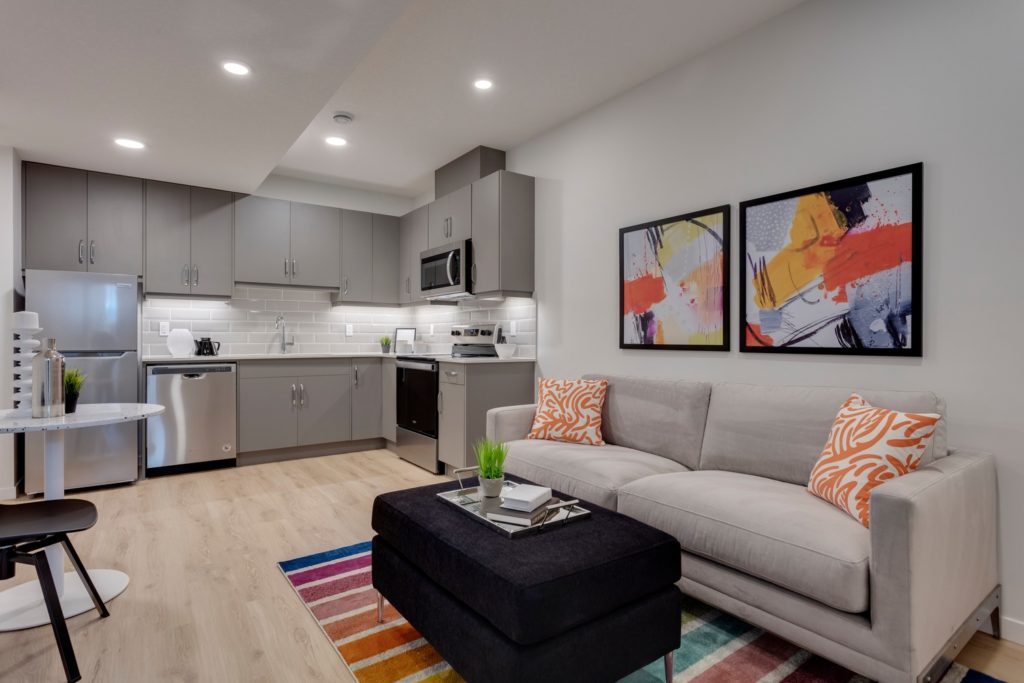 Hygiene-Friendly Features
With our newfound focus on keeping surfaces spotless and high contact touchpoints germ-free, it's wise to consider selecting materials to aligns with those needs.
Stone countertops are valued for their durability and appearance, but its scratch and stain resistant surface makes them far easier to clean and another reason why it's worth installing these in your kitchen and bathrooms.
Research has shown that metals such as brass, bronze and copper (copper alloys) have antimicrobial properties – ideal for fixtures such as faucets and handles.
Smart home features are also worth considering – not just for its tech and energy efficiency but the touch-free options it provides, which can extend to doorbells, locks, faucets, appliances and even toilets.
In our quest to help homeowners build the home of their dreams, we know there's always room for improvement as needs change over time. If there are other design features you'd like to see in our homes in the future, let our team know!