Spring into 3 of Calgary's Best Showhome Openings!
Learn about our Communities

Friday, May 21, 2021
After a busy and cold winter, the spring season is heating up and emerging with the bright greenery are new showhomes that are preparing to open their doors!
From duplex, laned and front garage homes spanning across 3 quadrants of the city, our new homes and new communities will offer something for every lifestyle and budget, and are all worth a visit (even if you're just looking for some design or home inspiration)!
3 grand openings. 9 new showhomes. Ready to find out more?
Legacy Duplex
Already home to Trico's Legacy Commons Townhomes and semi-estate homes in The Woods, Legacy is a well-loved community in SE Calgary with its own schools, shops and services in the area, making it a convenient place to live. We are thrilled to expand our collection of homes here with the arrival of 2 new duplexes in Phase 25!
Featuring the Rowan II (1746 sq. ft.) and the McKenzie (1722 sq. ft.), these two popular models both showcase open-concept layouts with spacious kitchens and comfortable bedrooms. Starting from the low $400's, these duplexes are an excellent starter home option and include many benefits to help maximize your dollar for home.
Our grand opening runs from May 15 -30, and by booking a visit with our team, you can enter to win 1 of 2 grand prize draws – a $1000 Sobeys Gift Card or a $1000 Luxury Family Portrait Session! We'll also be doing some giveaways on social media in celebration of this event, so don't forget to follow us on Instagram to find out details!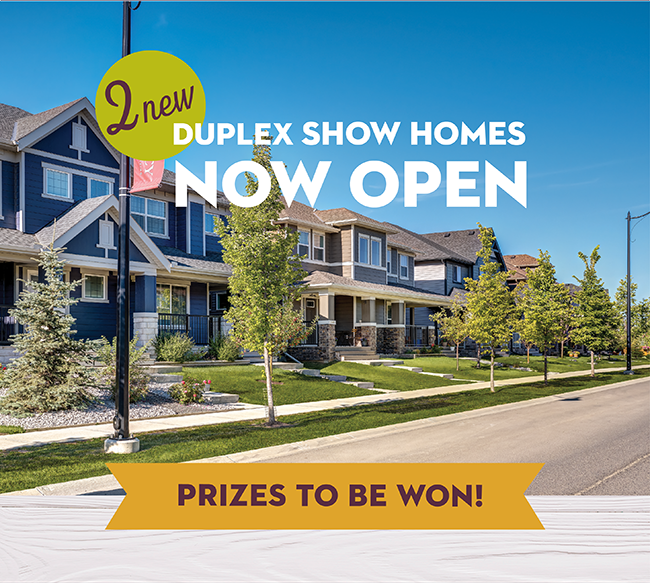 Homestead
This new community in Northeast Calgary is a sight to behold with prairie views to the east and mountain views to the west! Nestled between Stoney Trail and 84th Street NE, Homestead's many planned amenities include a 19-acre environmental wetland, 4km of pathways and future cricket pitch. Its proximity to Saddletowne Circle is also a major advantage for families wanting to be close to shops, services and the LRT station.
Trico is building both laned and front garage homes in Homestead, with 4 showhomes slated to open on June 5th. Visit our laned parade to see the Raeya (1802 sq. ft.) and the Rowan II (1745 sq. ft), both with 3 bedrooms, 2.5 bathrooms. The Raeya also includes a main floor flex room and developed basement secondary suite!
Over at our larger front garage showhomes, the Braxton (2080 sq. ft.) and the Springhill (2673 sq. ft.) are functionally designed with full bathrooms on the main floor paired with a flex room/bedroom, with the Springhill even having a 5th bedroom option. Both homes also feature a fully finished secondary suite that's perfect as a rental property or for extra living space!
Book an appointment with our team today to learn more about our Phase 1 opportunities, or visit our Homestead page to see all the home models we offer here!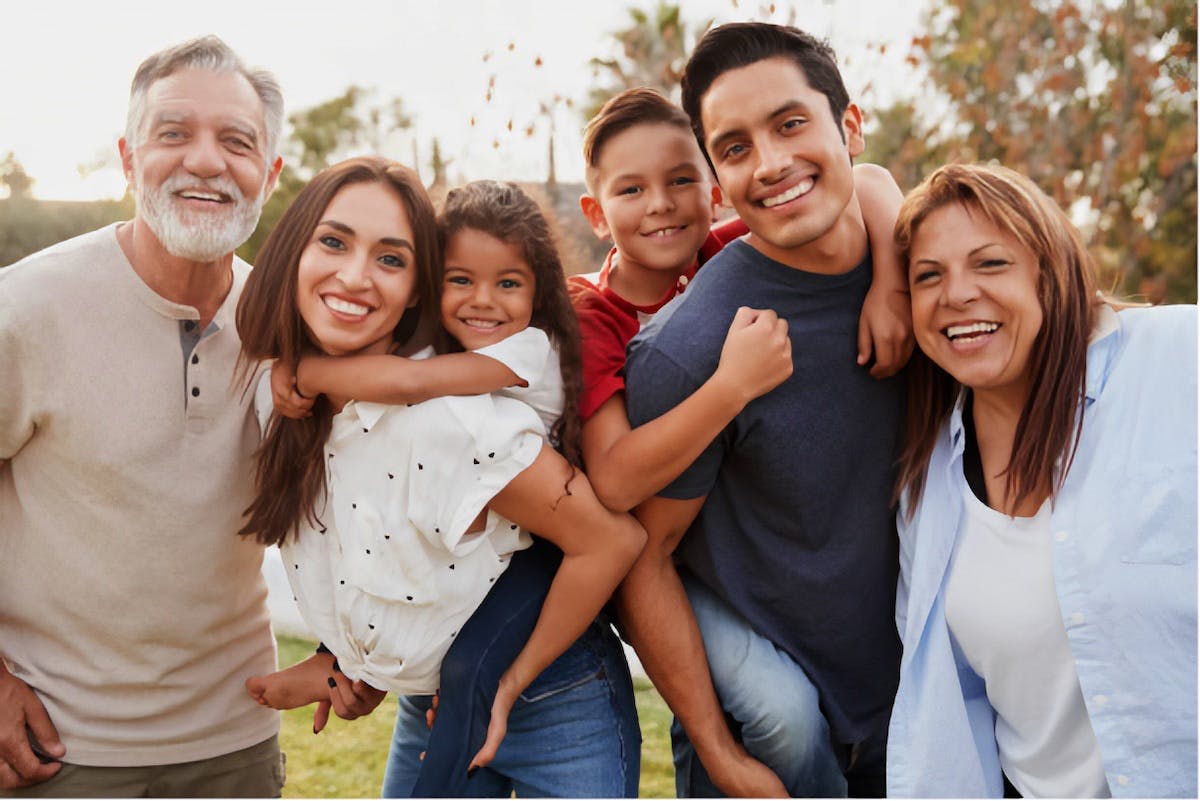 Ambleton
Just north of Evanston at 144 Avenue NW, Ambleton is a new master-planned community in NW Calgary with a diverse offering of amenities such as a future urban plaza, 5 parks and 7.3 km of pathways. Our showhomes officially open on June 19th!
Trico's 2 new front garage showhomes are the Winston (2512 sq. ft.) and the Concord (2290 sq. ft.). Both are part of Trico's Hallmark Homes Collection, meticulously curated to offer the best in design, function and value with the most flexible floorplan options available. Homebuyers will also love the many personalized options these homes include!
In addition, we are also building an exclusive, limited number of wide-shallow homes in Ambleton. Featuring 3 special models, these homes are situated on wider-than-average homesites, allowing greater versatility of space as shown in our Highland showhome (2211 sq. ft.) with an impressively large kitchen and several 4 bedroom and secondary suite options to choose from.
Pre-sales have begun and you can book an appointment with our team now to learn more about our Phase 1 homesites, or view all the home models we offer on our Ambleton page.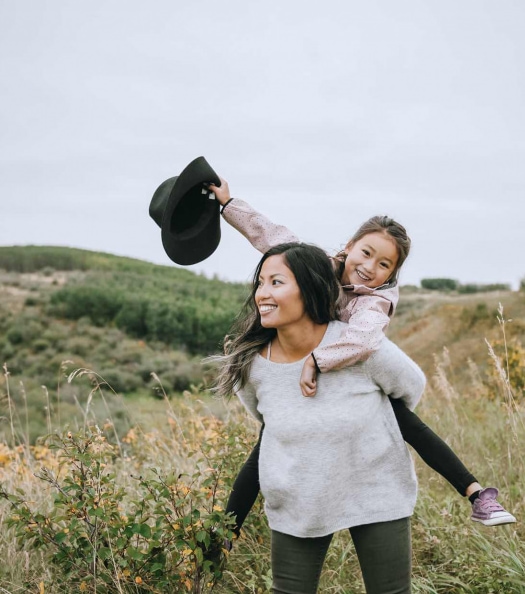 As we prepare for our new showhome openings, we've also taken care to ensure Trico's COVID protocols are in place to ensure your visit is comfortable and safe. Due to our limit of 4 people inside the showhome at a time, we encourage you to book an appointment with us in advance.
Want to be the first to find out all our showhome events and grand openings in the future? Make sure to follow Trico Homes on Facebook, Instagram and Twitter for our latest announcements!