5 Markets to Check Out this Holiday Season
Events & Family Fun

Friday, November 24, 2017
The weather outside may be chilly, but with all of the craft and holiday sales going on around town, it's worth venturing out to discover some truly amazing work from local artisans and creatives.
Whether you're shopping for loved ones or treating yourself, you're sure to find something memorable at some of the markets in town. Here are a few of our favourite ones!
When: December 1 – 3, 8 – 10 & 15 – 17
Where: Inglewood Warehouse 1390 17 Avenue SE
Admission: $5 for the weekend, kids 12 and under free
Market Collective is more than an event – it's a community. Throughout the year Market Collective hosts vibrant events and initiatives to offer its visitors a memorable experience, while providing a collaborative and engaging environment for artists to share and sell their work.
Come on down for a weekend of food trucks, DJs, live music, and shopping from the amazingly talented local creative community!
When: November 24 – 26, December 1 – 3
Where: 18011 Spruce Meadows Way SW
Admission: $10 online, $12 at the gate
A holiday classic! Plunge into the warm atmosphere that Christmas at Spruce Meadows evokes. It's easy! You only have to visit the International Christmas Market once to discover a magical world of scents, colours and light and feel the energy associated with the anticipation of Christmas.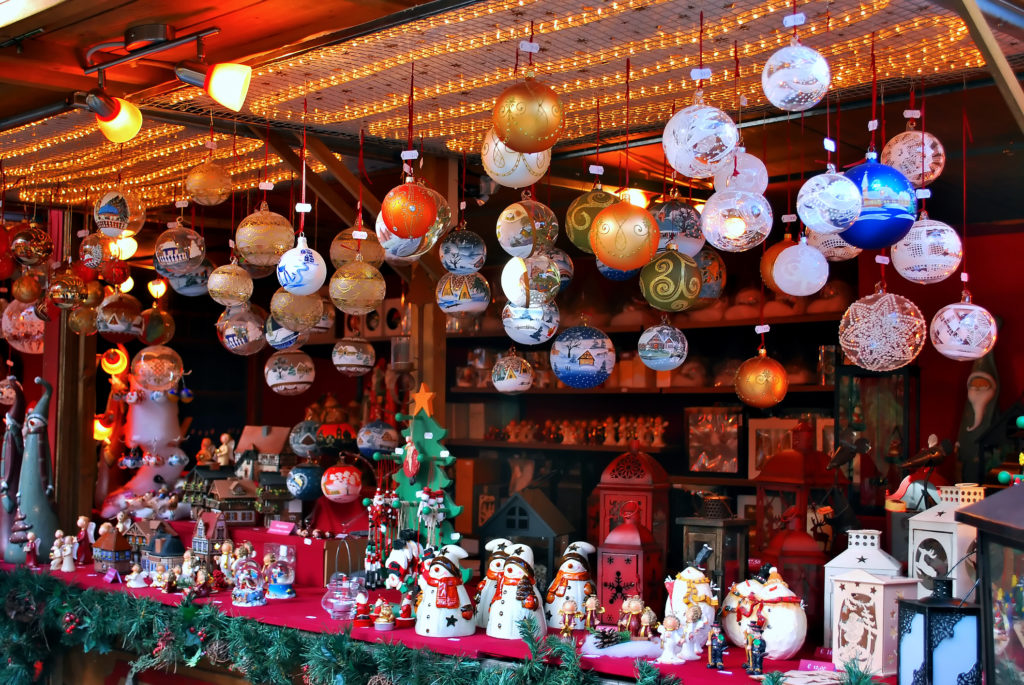 Airdrie Christmas Market and Festival of Trees
When: November 25 – 26
Where: 200 East Lake Crescent, Airdrie
Admission: $2 per person or $5 for a family of 4  
The Festival of Trees is an annual fundraiser that will directly support the Airdrie Food Bank and the Boys and Girls Club of Airdrie. This two day market has everything from homemade items to delicious treats, making it the perfect spot to get all your Christmas shopping done.
When: Every weekend from November 17 through December 23
Where: 226034 112 Street SW
Admission: Free admission
The Christmas Market at Granary Road is so much more than a traditional market. Featuring special holiday treats from the family of delectable food vendors at the market, photos with the Christmas alpaca, Mr. and Mrs. Claus, unique gifts, terrarium making classes and more!
When: December 1 – 3, 8 – 10, 15 – 17
Where: Deerfoot City 901 64 Avenue NE
Admission: $4 per person, kids 12 and under are free
A fresh idea of welcoming young creatives into the market scene as a way of cultivating their growing entrepreneurial spirit. Curated is a creative epicentre of the maker movement! Come and get your picture with Santa, and enjoy entertainment, prizes and some amazing handmade and local items for that special someone on your list!