A BUILDER YOU CAN FEEL GOOD ABOUT
Since 1992, Trico Homes has been consciously creating the very best places to live in Calgary and its surrounding communities. With a reputation for uncompromisingly high quality of workmanship, innovative purchase support programs, and a pledge to stand behind our homes and home buyers – we are also creating some of the city's best places to invest.
PROVEN
TRACK RECORD
---
Over nearly three decades, we've built more than 10,000 single and multi-family homes. Our name is synonymous with quality, care, customer service, integrity and innovation.

EXCEPTIONAL
CRAFTSMANSHIP
---
Trico and our team of
builders and contractors
are uncompromising when
it comes to the quality
of our construction. We
refuse to cut corners.

SOUGHT AFTER
LOCATIONS
---
Trico's multi-family
homes are built in vibrant
communities that offer
all the necessities of
modern living nearby:
including transit, grocery
stores, shopping,
schools, daycares,
parks & pathways and
entertainment.

FEATURES
RENTERS DEMAND
---
At Trico, we pride
ourselves in providing a
higher level of fixtures,
finishes, appliances and
design features in our
basic design package
– so your property is
irresistible to renters and
still affordable.
OUR MULTI-FAMILY HOME PORTFOLIO
Trico Homes has street towns and condominium opportunities for investors in Calgary's
most desirable and well-situated communities.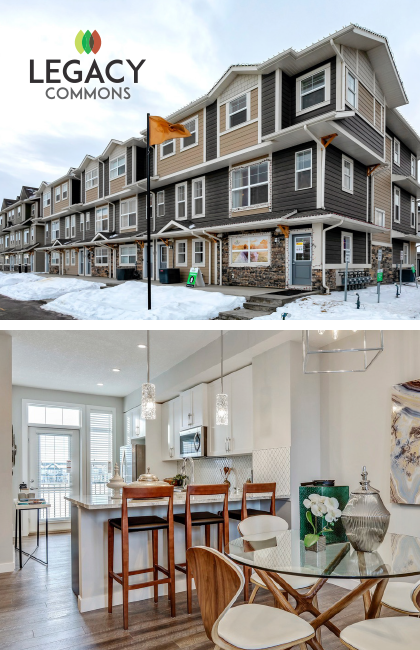 FEATURE OPPORTUNITY:
LEGACY COMMONS
Townhomes, Calgary SE
Starting from the mid $200's
Legacy Commons has been built by Trico Homes to give residents (and renters) more of what they want: inside and out. Legacy Commons checks all the boxes for features and amenities today's tenants and landlords are looking for in a modern, open-concept south east townhome. The combination of public parks, walking paths and proximity to the shopping, restaurants, health & wellness services fitness centres at Legacy Village provide uncommon appeal to the urban adventurer.
As an entry-level townhome, Legacy Common offers investors exceptional Trico value at an attractive purchase price.
2 & 3 Bedroom homes
1,155 – 1,178 Sq.Ft.
2-Car tandem garage
Quick possession homes available
Let us DESIGN YOUR RENTAL FOR RESULTS
Our in-house design team at Accent Design Studio knows the fixtures and features that today's renters demand,
and can help you maximize rental income. They have pre-selected design boards that include
modern colour palettes and contemporary finishes that will stand up to wear and tear.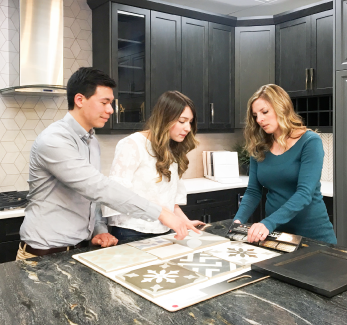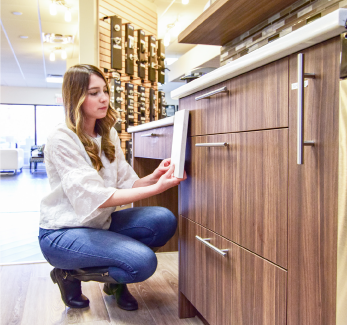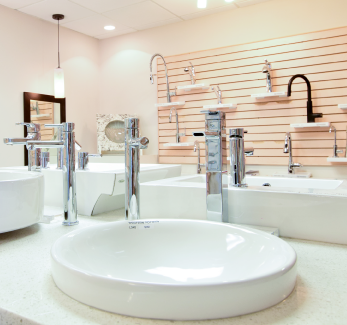 INCENTIVES & PROGRAMS FOR INVESTORS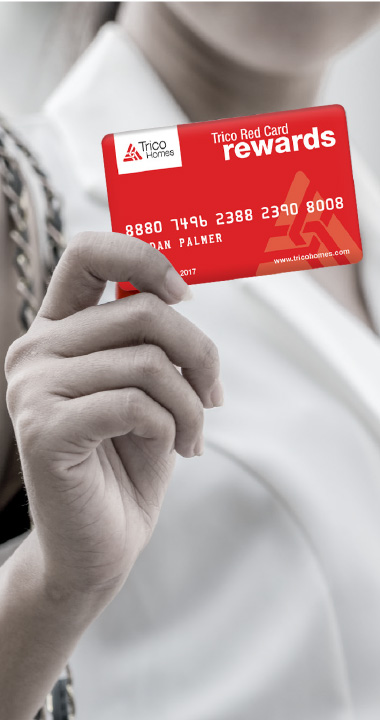 COMPLIMENTARY LEGAL SERVICES
Basic legal fees are waved if you use Trico's legal representatives. Disbursements are extra.
SHOWHOME LEASEBACK PROGRAM
Purchase a fully-decked out Trico showhome and we'll be your first tenant! You get guaranteed rental income out of the gate and take possession once the showhome parade closes. Learn More.
REPEAT BUYER PROGRAM
For investors or investment groups that own multiple properties, an ongoing relationship with Trico Homes adds up to substantial savings. As a repeat buyer, you can save thousands. Learn More.
RED CARD REWARDS PROGRAM
At Trico, we pride ourselves in providing a higher level of fixtures, finishes, appliances and design features in our basic design package – so your property is irresistible to renters. Learn More.
REFERRAL PROGRAM
We are pleased to offer you a cash reward for any registered referral that leads to a firm sale of a Trico Home. Learn More.
BUY SMART – MAXIMIZE ROI
Valuable information and insights on what you need to know and prioritize when buying an investment property. Includes valuable examples of expected pricing and ROI.
Download The Essential
Investor Insight Fact Sheet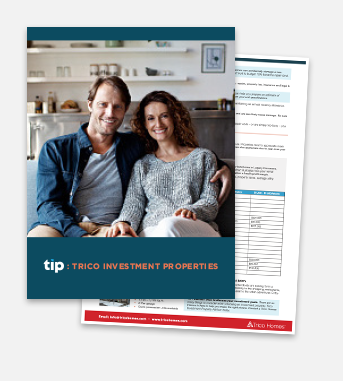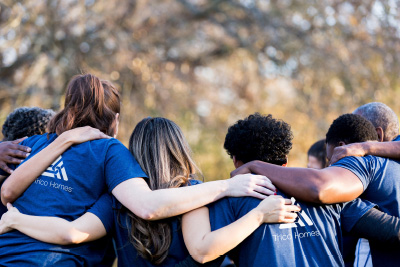 In a time where more and more people are seeking ethical investments, Trico Homes fits the bill. Trico is Canada's First (and Only) B Corp Home Builder. We are dedicated to using business as a force of good. This is reflected in the way we run our company, treat our people, give back and always put our community first.


These are the values behind Trico Homes and provide our foundation as one of Calgary's leading homebuilders.