BUILDING OR BUYING A HOME FOR THE FIRST TIME?
In this A-Z Guide with over 60 reference terms, you'll learn about
Building & Construction Terms
What's a dormer? Don't let uncommon home terms confuse you – our guide includes pictures to show how it applies to your home.

Costs Associated with a New Home
Don't want to be surprised by unexpected costs when you move in? Plan ahead by learning about closing costs, HOA fees & more.

Home Types
What's the difference between an attached vs. a detached home? We'll break it down for you.

Download your free guide here: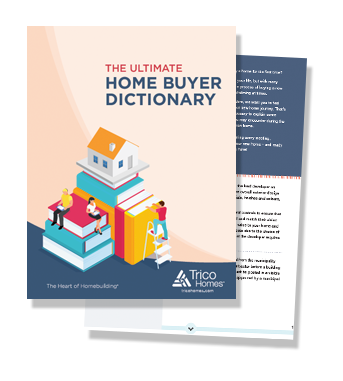 Download your free guide here: