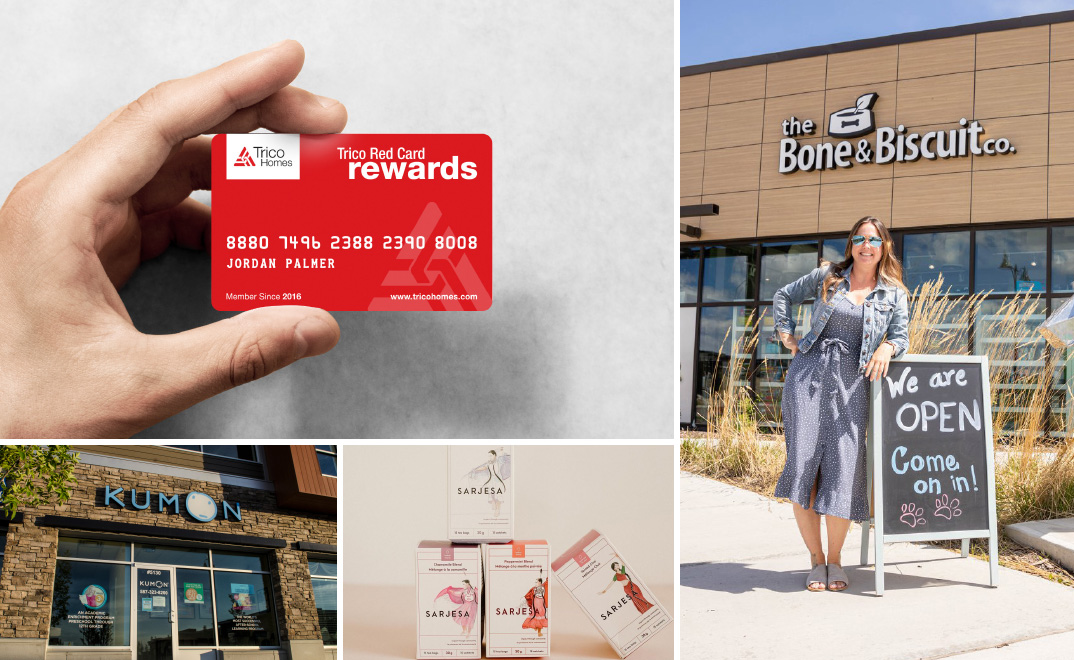 REQUEST INFORMATION ABOUT
TRICO'S RED CARD REWARDS PROGRAM
Trico's Red Card Rewards Program Supports Homeowners & Our Community!
The Trico Red Card Rewards Program was introduced in 2015 as a way to thank our homeowners for choosing Trico as their builder, and to support the many local businesses in our community for years to come.
Every Trico homeowner receives a personalized Red Card when they take possession of their new home.
This grants them access to exclusive incentives and discounts from Trico's Red Card Partners – a multitude
of small businesses and trusted trades and service providers in Calgary and the surrounding area.
Through the Red Card Rewards Program, Trico helps support the local businesses that enhance the quality
of life in our neighbourhoods, and encourages our homeowners to shop local.