5 Upsides to Downsizing to a New Home
Home Buying Tips

Lifestyle

Friday, October 11, 2019
When you first moved in, it was your forever home. Within its walls you've built countless warm memories. It's where you've lived some of your best years. Where you've watched your kids grow up. Pursued your dreams. Made lifelong friends. Put down roots.
The thought of leaving your current home can be hard to imagine. Yet for those who have made the leap, the decision to downsize can in fact be incredibly rewarding!
The best advice is not to view downsizing as sacrificing the lifestyle you've become accustomed to. Rather, it should be seen as an opportunity to improve the quality of your life and make things easier on yourself.
With that in mind, here are 5 upsides to downsizing.
1) Reduce your stress – and workload!
Perhaps the biggest reason people consider downsizing is the amount of work, time and effort required to take care of a large home. The dusting. The vacuuming. Mowing a big lawn. It can be exhausting!
Moving into a smaller home means less to clean, repair and care for. And if you choose a townhome, there is even less to worry about as your condo fees will cover everything from snow removal and landscaping to exterior care & maintenance.
The less time you spend on chores, the more time you can spend enjoying the things you love. A round of golf? Shopping? Playing with grandkids? Dining with friends? You'll be amazed at how your schedule opens right up.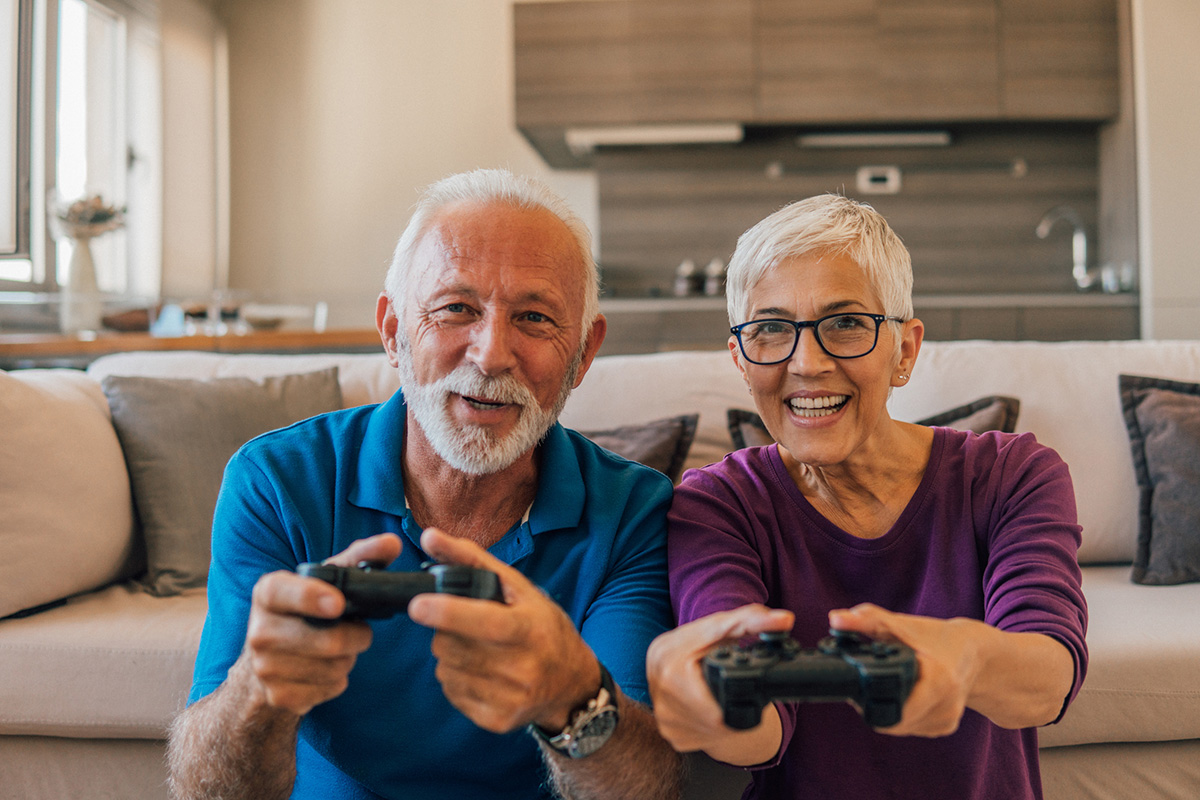 2) Reduce your costs
By selling a larger home and moving into a smaller one, you can often come out ahead on the sale and make a tidy profit. Not only that, you can reduce your monthly utility costs for heating and electricity by moving into a new home. Today's homes typically provide high-efficiency appliances from water tanks to low flush toilets; washer/dryers to refrigerators. They're also better insulated for greater energy efficiency.
3) Treat yourself to something new
After living in the same home for years, downsizing gives you the chance to upgrade to a new home built with modern finishes and conveniences that your old home may have lacked. Stainless steel appliances. Elegant lighting fixtures. Attractive quality flooring. Plus, today's homes are designed to be spacious where it counts: like master bedrooms with walk-in closets and roomy ensuite bathrooms.
If you build new, from the ground up, you can choose all of the fixtures and finishes you've ever wanted. Alternatively, you can choose a quick possession home, which comes pre-built with the latest and greatest design features – and allows you to take possession within weeks or months after purchasing.
Plus, you can think of your new home as a long overdue chance to shop for new furnishings that fit with the contemporary styling of your new home. You've earned the right to treat yourself!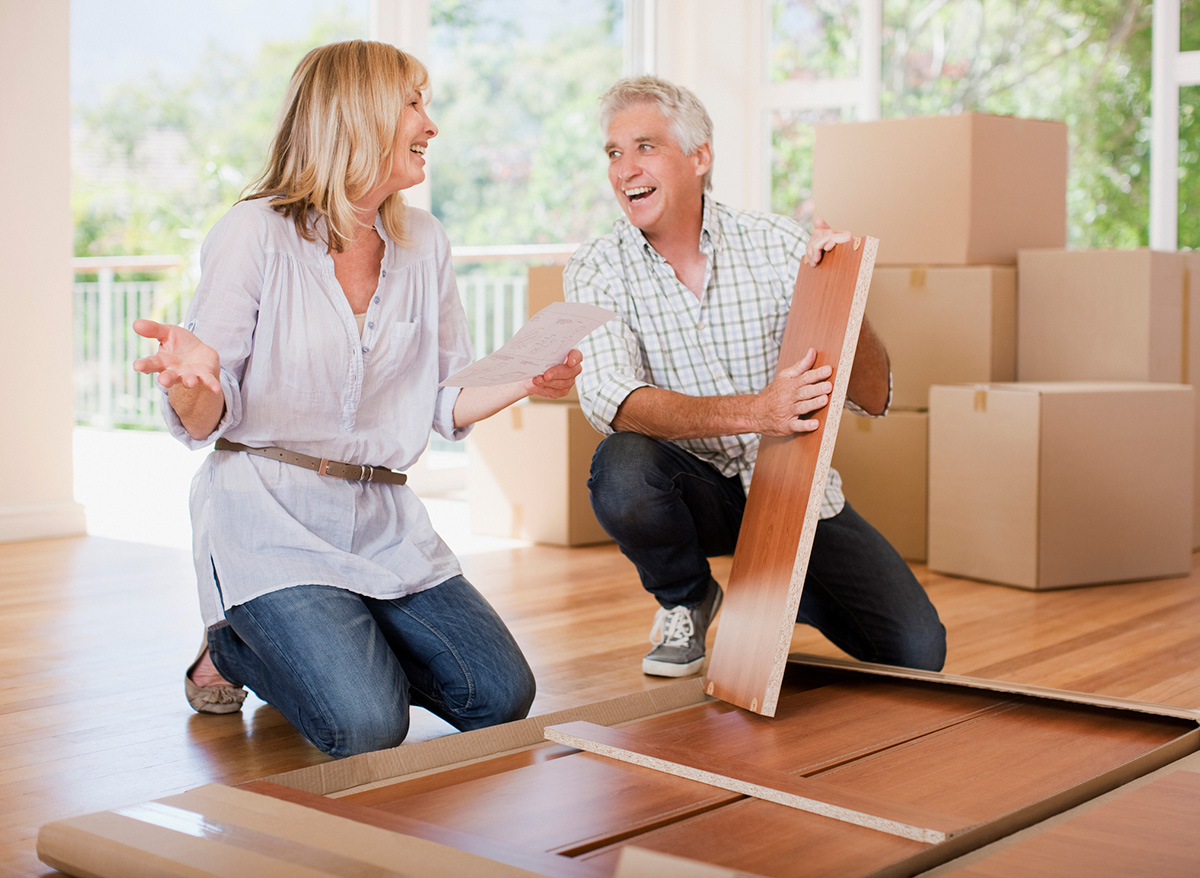 4) Pick the perfect location for your needs today
You had a lot of great reasons for choosing your current neighbourhood. However, what you're looking for in a community today has very likely changed.
Rather than schools and parks, you may now be looking for a home close to family, shopping, restaurants, services and recreation facilities. Today's master-planned communities are designed with scenic pathways, lakes and green spaces, and provide easy access to key transportation arteries. Some even feature coffee shops, retail districts and community centres offering activities for all ages.
In choosing a community, think about what will make you happy – and what will make your life easier.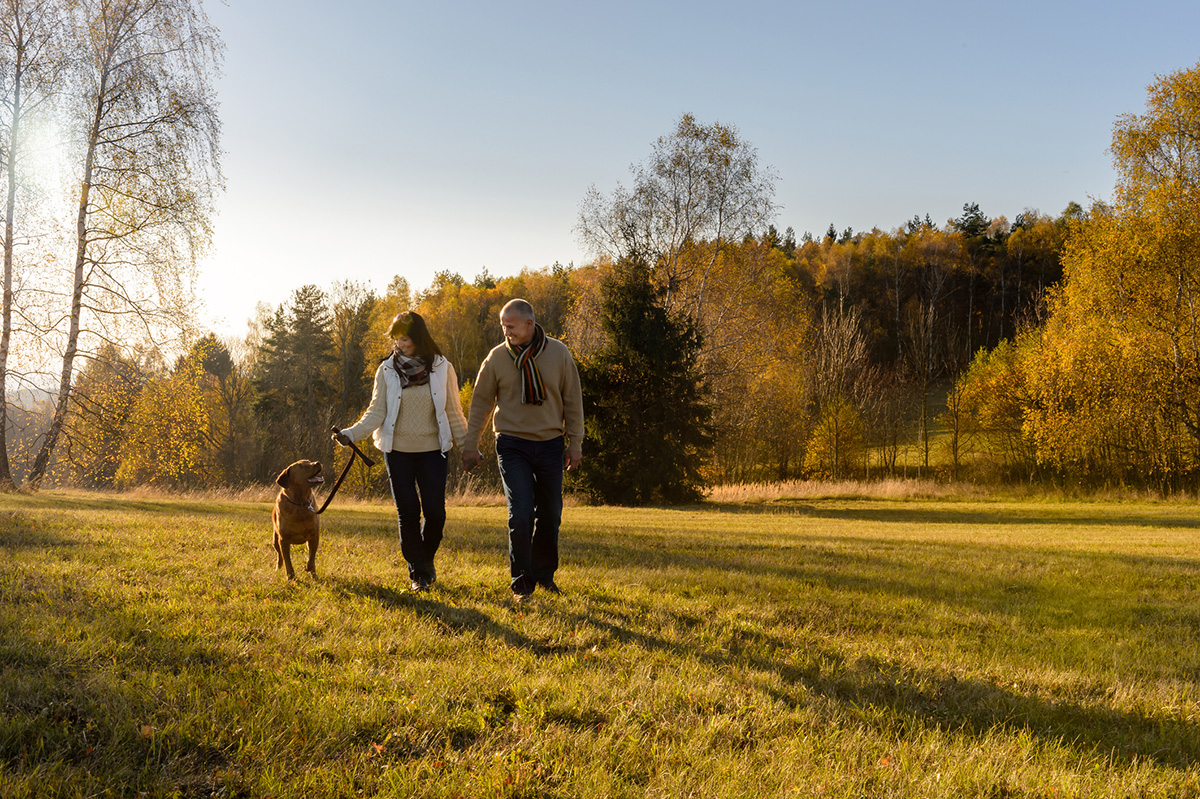 5) Reduce clutter and reconnect with the things that matter most
It's amazing what you can accumulate over a lifetime – especially when you live in a big house with numerous rooms and oodles of storage space. What is more incredible is the things we needlessly hang onto! Downsizing is the ideal opportunity to purge items you don't need or use.
Keep the things that have genuine meaning and bring you joy, and say goodbye to those that are just collecting dust. Start by asking family and friends if there is anything they would like to take, before selling, donating, recycling or throwing out those items that don't have a place in your new home. One piece of advice is to follow the 1-Year Rule: If you haven't used/worn it for a year, you probably don't need it. And if you're not ready to let go, you can always rent a storage locker!
Take a look at our Favourite Decluttering Tips From Marie Kondo to help you get started.
Think small. Plan big!
As you can see, there are many positive benefits to downsizing. Before you make a decision, figure out how much space you need to live comfortably and plan accordingly. Remember, in saying farewell to your longtime home, you are not abandoning the past… you are embracing the future.
And if you decide to downsize into a Trico home, we will help you sell your current home through our List For Free Program! Contact a Trico Home Expert to learn how we can meet your needs and priorities in a new home.