9 Secrets To Help Sell Your Home Easily
Decor & Design

Home Owner Tips

Friday, July 3, 2020
There comes a time in a person's life where you will need to sell their home. Whether you need something bigger for your expanding family or you are downsizing because of an empty nest. The housing market can be tough, but the following tips will make selling your house a whole lot easier.
1. Lights! Camera! Action!
Lighting plays a huge role in selling your house. With proper lighting your home can feel warm, bright and clean. Open all curtains/blinds and make sure to clean your windows so as to let in the most natural light possible. Trim any bushes or trees that may block maximum sun from shining into your home. Also, change light bulbs to a warmer colour and brighter wattage. And don't forget to clean forgotten lampshades.
2. Deep clean
Giving your home a thorough cleaning is a simple way to make your house more appealing to buyers. Living in your house, day after day, you tend to overlook little scuffs on the wall or the smell from the downstairs bathroom that you never use. You might want to consider hiring a cleaner for if you don't have the time, but you should be able to do it yourself. Take a closer look at your home and remove all marks/dirt from walls, ceilings and floors. Clear any dust/cobwebs from high up places, shelves, TVs, side tables, and picture frames. Clean the bathrooms by throwing all towels, bathmats and shower curtains in the wash. Check for mold or mildew in the caulking of the shower/bath and near your sinks.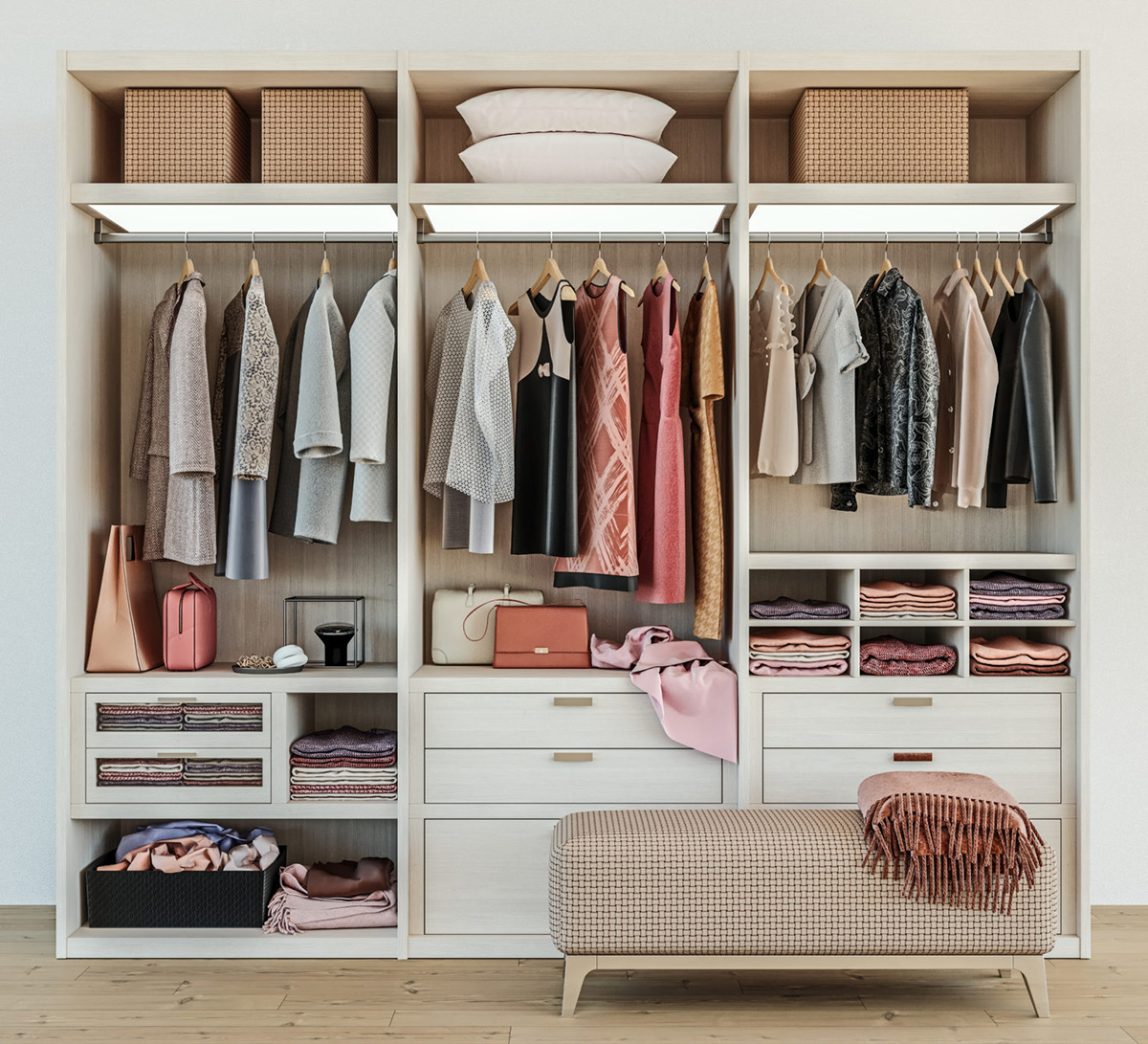 3. Clean out your closets
When someone comes into your home, they are looking for space. Lots of space for all of their stuff. Take half of the clothes/shoes out of your closet and put them aside like in your garage or even rent a storage space. (Better yet, donate some of those clothes that haven't seen the light of day in years.) It's amazing how spacious your place looks and feels when a closet is only half-filled with clothes or a when storage space is clean and accessible.
4. Minor upgrades
Doing a big makeover just before you sell will never pay off. Doing a couple minor ones will. Try a fresh coat of paint in some of the main rooms, or the ones that need it most. Clean the curtains/blinds or buy inexpensive new ones. Buy a couple throw pillows. Fix leaky faucets and toilets. These minor tweaks will make things fresh and new without breaking the bank.
5. Kitchen revamp
Focus on the kitchen as it is usually the room that really sells your house. We already talked about minor upgrades, but in the kitchen you might try medium upgrades as it's here that you'll reap the rewards. Replace kitchen cabinet facing and/or hardware. Use a neutral colour paint to freshen up the backdrop and let the potential buyers envision their own style. And don't be afraid to change out countertops. For a few thousand dollars it will make your kitchen look brand new, and you'll likely add 5 times the value that you put in.
6. Depersonalize the space
It's important to take the personal stuff out of the house. You want it to feel homey for the potential buyer, but no one wants to see photos of you and Auntie Olga dancing the polka at the family reunion. The less of you and your life they see in the house, the more potential for the buyers to see themselves living there. So, hide the family photos, memorabilia collections and any keepsakes.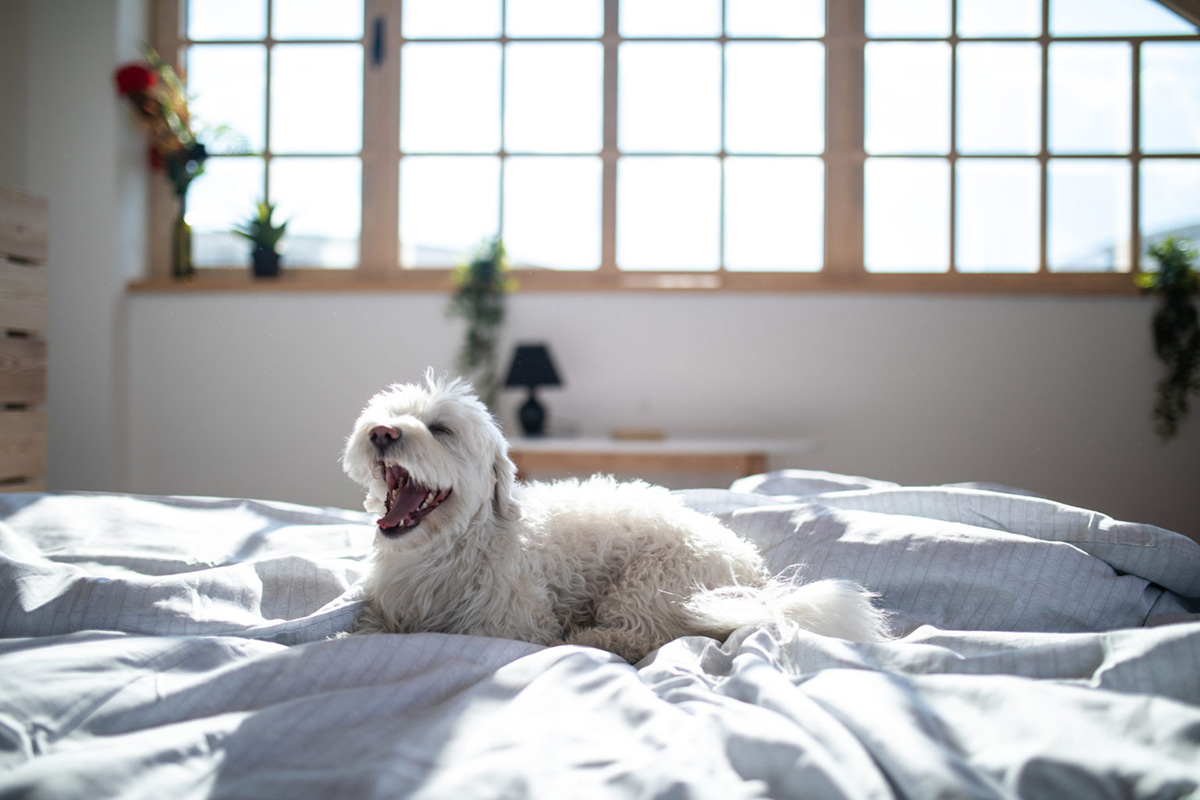 7. Hide rover
Not everyone loves seeing your cute pup or kittens. Potential buyers won't want to see half-eaten kibble, a spilt water bowl or a smelly litter box. It gives the house the sense of not being clean. Take Rover for a walk during showings & open houses, and hide their belongings.
8. Hire a home stager
You've lived there forever and have given it your "personal touch," but that might not make the most sense for prospective buyers. A home stager can come in with a fresh eye and see where to move furniture to help with room flow. They can also suggest what furnishings to bring in and which to take out. They will be able to highlight a home's strengths, while downplaying its weaknesses.
9. Always be ready to show
Once you've done all the work getting your house ready to sell, keep it that way. Make sure you tidy up and do a quick clean everyday as you never know when someone might want to come by at a moment's notice. It makes it a lot easier than trying to pick up after you kids/pets, wipe down the bathrooms and sweep everything under the rug when you only have 20 minutes before a showing.