HELPING COMMUNITIES ''B'' THEIR BEST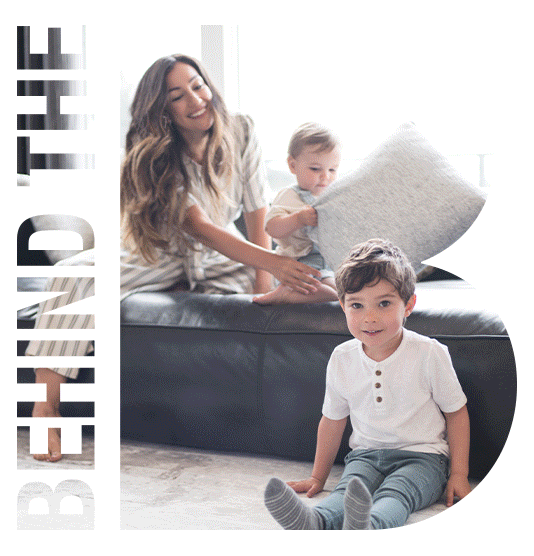 Today's homebuyers have higher expectations. Not only in the communities they choose to call home, but in the values & beliefs of the companies they want to work with.
As Western Canada's only Certified B Corp homebuilder, Trico is proud to belong to a community of leading global corporations dedicated to balancing purpose and profit and using business as a force for good. At Trico, decisions are assessed according to their impact on our workers, customers, suppliers, community, and the environment.
Part of our requirement as a B Corp is to rigorously measure and report our entire social and environmental performance. From our supply chain and input materials to our charitable giving and employee benefits, the B Corp Certification proves our business is meeting the highest standards of verified performance. It also helps us to create a highly engaged culture as well as recruit and retain top talent.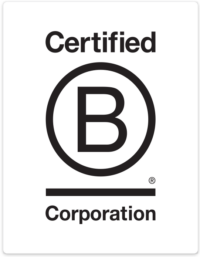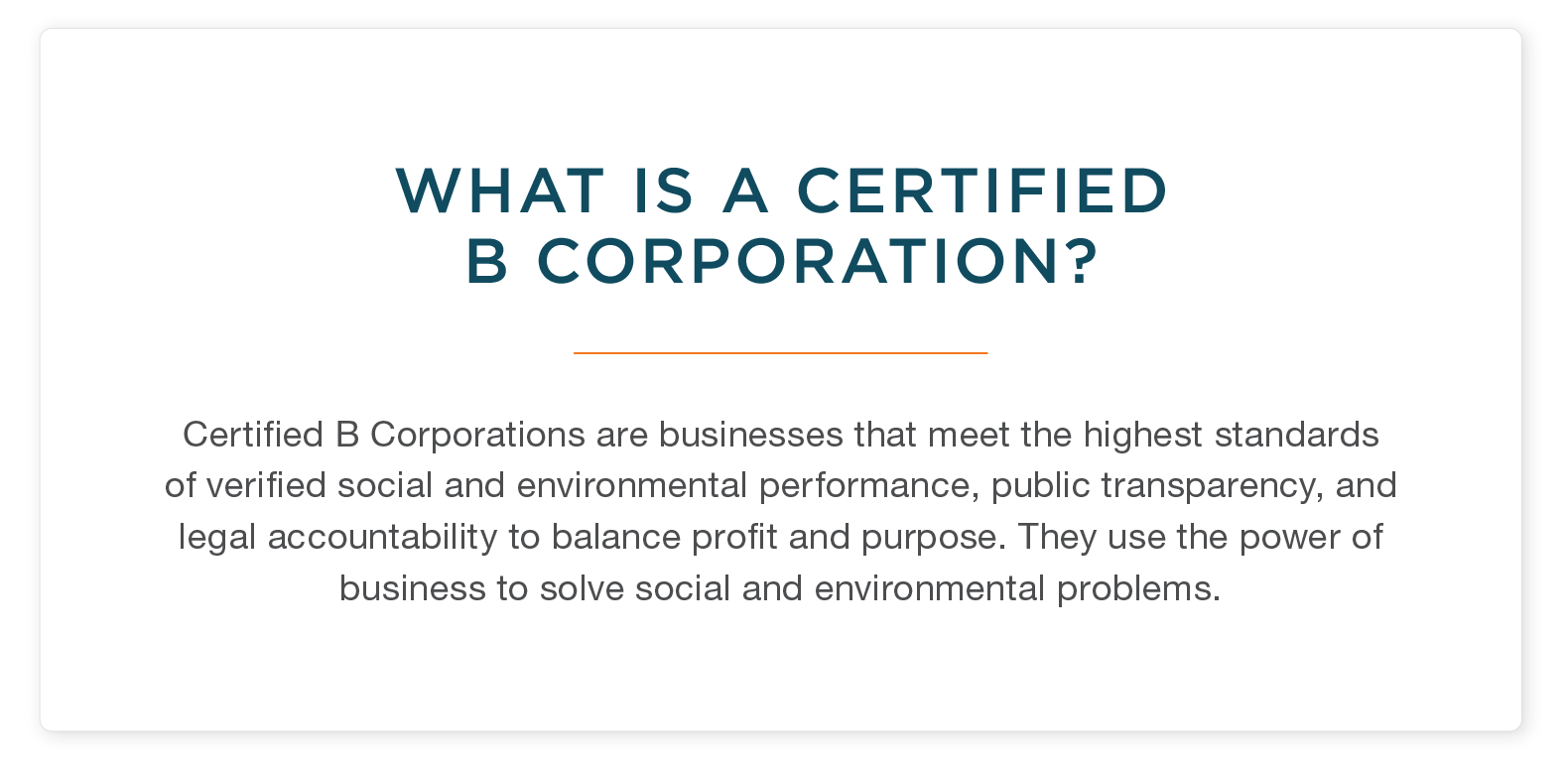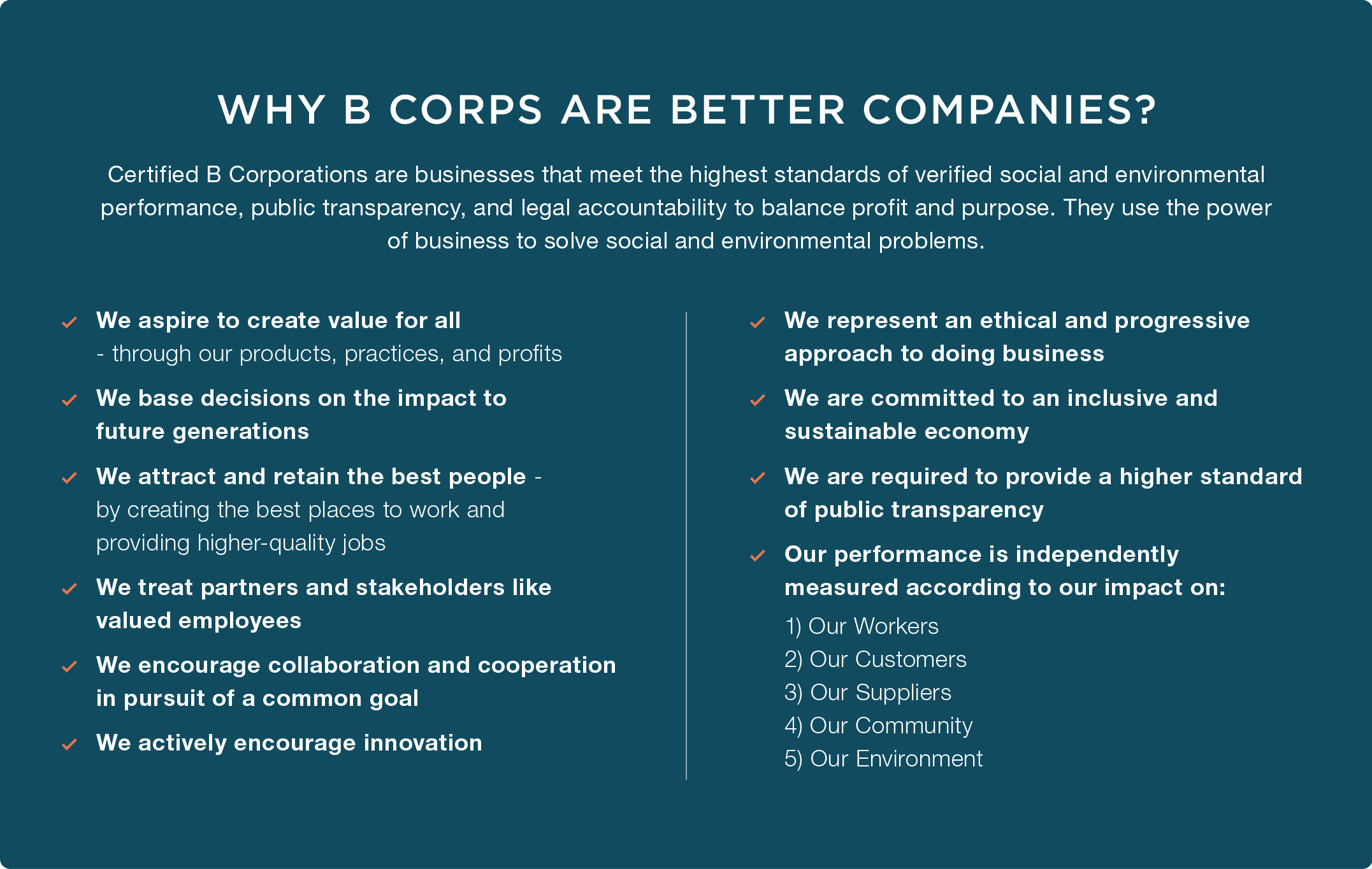 WHY DID WE DECIDE TO BECOME A B CORP?
Since the beginning, Trico has been committed to building a company that prioritizes 3 things: people, planet, and profit. Our vision, to "use our business to build stronger, healthier, and more caring communities that make the world a better place", ultimately put us on course towards achieving our B Corp Certification.
B Corp certification ensures that new companies are purpose-driven, and that growing companies scale with integrity.
WHY DOES BEING A B CORP MATTER TO US?
B Corp is not just a title – it's a certification, an approach, and a community that has inspired a global movement for using the power of business to solve social and environmental problems. Certification doesn't just prove where a company excels in the moment; it acts as a commitment to their mission long term.
HOW DID WE
BECOME CERTIFIED?
B Corps are officially certified by B Lab, a non-profit organization that evaluates how a company is contributing to an element of social good that goes beyond financial interest. To become certified, a company must:
Verify its social & environmental performance by completing the B Impact Assessment and earn a reviewed minimum score of 80 out of 200 points
Adopt the B Corporation legal framework, which ensures that B Corps remain legally accountable to all their stakeholders – workers, communities, customers, suppliers, and the environment – not just shareholders
Embrace transparency by publishing its
B Impact Report