Beyond the Front Door: Estimating
Beyond the Front Door

Wednesday, October 12, 2022
Jeff Hopfner is the Single-Family Estimating Team Lead. With Trico Homes since 2014, Jeff revels in the homebuilding process, where he organizes and manages each part of the process, until the house is ready for you to make it a home. Here, Jeff talks about the role of estimating in building a home, as well as the trends, patterns, and challenges that he faces in estimating.
What does "estimating" mean in homebuilding?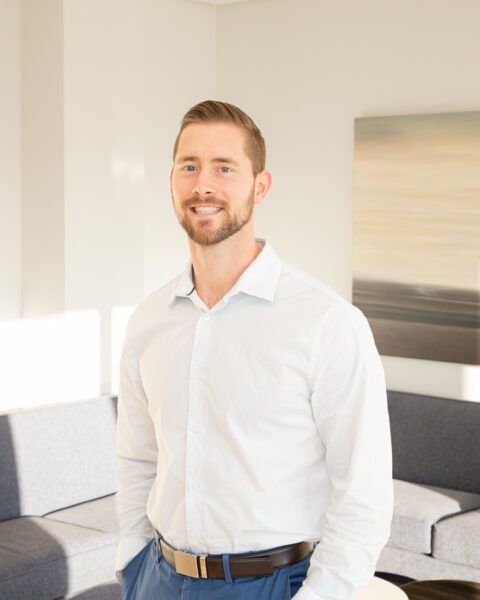 It's easy to picture the roles that Sales and Design play in building a house, but what about Estimating? I think of us as the managers of raw materials. We keep track of all the raw materials needed for a project, when they are arriving, where they are arriving from, who is supplying them, and how much they cost. As the Team Lead for Single-Family Estimating, I not only supervise my whole team, but I also look after our trusted vendors. A large part of my job is also managing and maintaining vendor relationships, checking in with suppliers, and assessing pricing. My team works closely with many others too, including Sales, Drafting, Design, and Construction; we manage the flow of information from the office into the field.
Estimating in this context also relates to pricing out options for our models, establishing budgets for base models, and maintaining those budgets so that we can pass on fair value to our customers. There are different types of options that we estimate pricing for, including "global options," which are options that can be applied to any model. We create work orders as well, determining what work gets done and at what price. Estimating is a careful balance – it is crucial that we manage each aspect of the building process on time so that everything flows smoothly.
What are the best parts and the most challenging parts of estimating?
For me, the best part is analyzing all the numbers. Estimating is an opportunity to look for patterns and trends – anything that jumps out to us is something to examine. We look at these trends as opportunities for improvement. If we find a pattern, we ask ourselves, "How do we improve based on these results?" and "Should we budget for this in the future?"
A big challenge when it comes to estimating is time. The building cycle can be a long process, and unfortunately, it is only made longer by shortages in supply and labour. Because of this, it is important that anyone currently building a home right now knows that patience and trust in the process is key.
Beyond the Front Door highlights different aspects of the homebuilding process, from concept to possession, giving you an inside glimpse into what exactly goes into building a home. If you're curious about the homebuilding process and would like to know more about a certain aspect of it, send your questions to marketing@tricohomes.com.