Beyond the Front Door: Home Design
Beyond the Front Door

Wednesday, July 13, 2022
Carmen Tsui is the Product Development Design Team Lead at Trico Homes. With the Product Development department at Trico since 2014, Carmen has an incredible knack for knowing exactly what a homebuyer wants in their floorplan. Here, she talks about all that goes into designing a home from top to bottom.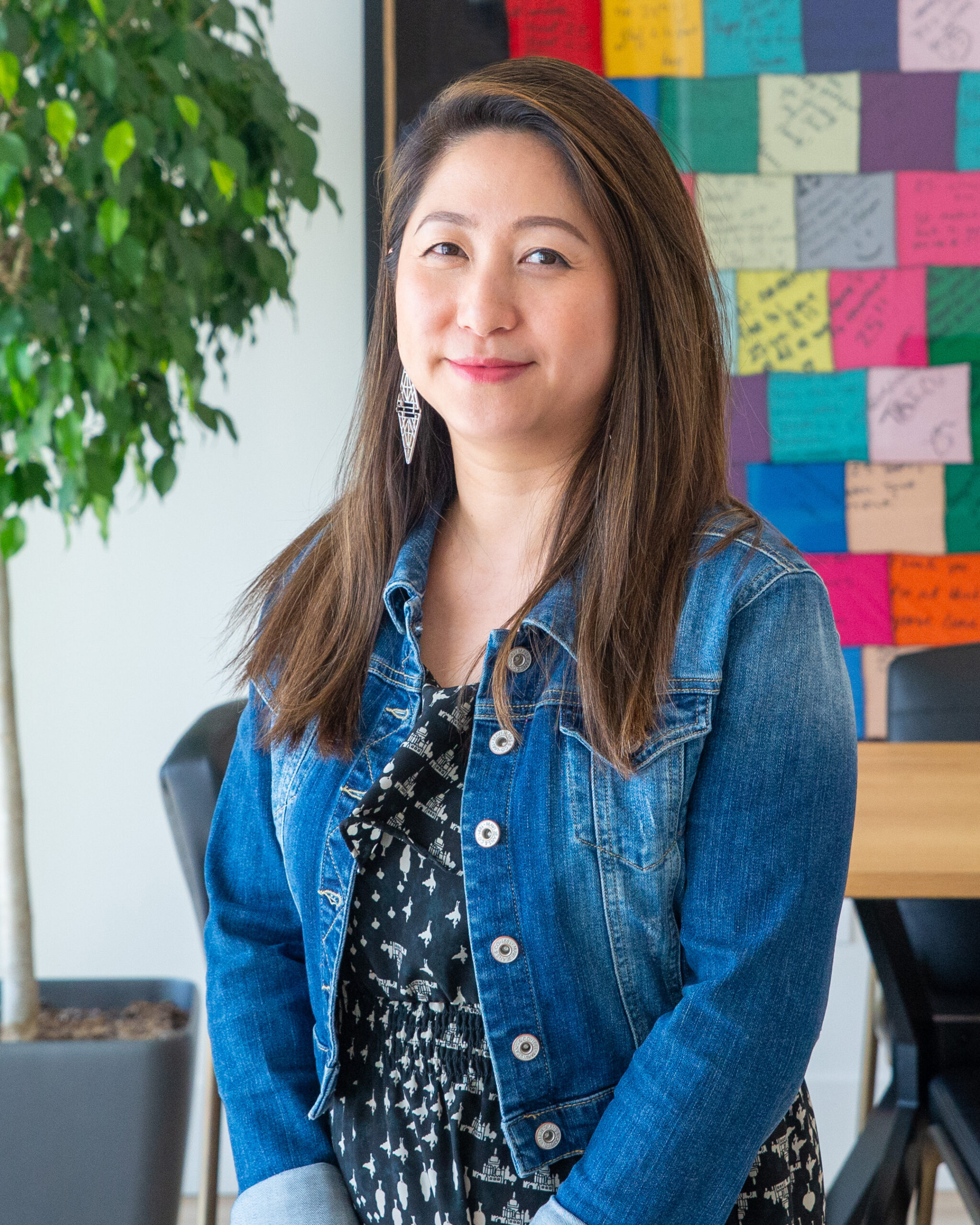 What goes into designing a home?
Designing a home is a project that requires creativity and information from many different people. It's a very collaborative process. Even our homebuyers and showhome visitors play a role in the process by telling us what they like to see in a house, and what makes a house a home. However, more than just designing a house, our task is to make our homes stand out.
A key aspect of design is the research – attending site visits and analyzing current and past trends. A large part of the design of a home is based on demographic and sales data as well, and this type of data allows us to continually improve so that we can deliver what people are really looking for. We strive to make models that are adaptable to fit any family.
We're always trying to come up with new options for our homebuyers to make the product modern and stylish. Staying up-to-date on what homebuyers want is crucial. Sometimes that means exploring different parts of Calgary, and sometimes that means even leaving Calgary to discover what is out there, and what we could be doing differently with our models.
While I don't play a role in the furnishing of our homes – that job is done by our interior design team – my team designs homes structurally, including the floorplans, options, and exteriors. I am also responsible for department coordination, which means working with developers, Construction, Drafting, and Estimating. A house is created from the minds of many different people. We ask ourselves what people want and what they are looking for in a home.
Where do you start?
I start by sketching, drawing a rough draft of how I envision the house, the way I want it to look. Working closely with the sales team, we take the list of features they want to see in the house, and we draw it out, looking at the design as a whole. First, we cover the essentials, and then we add flair. It's a bit like putting a puzzle together.
I make sure the house has all the components that Sales requested, and then move onto other important aspects, like optimizing space, widening hallways, and making the space feel more open. We don't want to waste space – every square foot counts.
The way I see myself in this big, complex process is that I'm the cook. My customer tells me what they want to eat, but they don't know how to make it. So, I take the ingredients, add the spices, and I make them into something beautiful.
Beyond the Front Door highlights different aspects of the homebuilding process, from concept to possession, giving you an inside glimpse into what exactly goes into building a home. If you're curious about the homebuilding process and would like to know more about a certain aspect of it, send your questions to marketing@tricohomes.com.