4 Reasons To Buy a Duplex Home in Calgary
Home Buying Tips

Thursday, October 22, 2020
Have you ever driven through a neighbourhood and seen two homes side-by-side that basically mirror one another? In Calgary, these homes are commonly known and referred to as a duplex, semi-detached, side-by-side or paired homes. While they share a common wall, each half is considered as an individual single-family home.
In recent years, duplex homes have become a popular choice for many buyers that aspire to own a home with more privacy without breaking the bank. Specifically, it's these 4 top reasons (among many!) why duplexes are an excellent starter home to consider:
1) Less Money, More Square Footage
On average, a duplex home is priced lower compared to a laned or front garage single-family home, despite having a comparable number of bedrooms, bathrooms and square footage. Why the price difference, you ask? One main reason is because it's built on a smaller homesite. You pay less for the land, and since there's no need for two side yards (unlike a detached home), you can free up at least 4 additional feet of space inside!
As an example, our Marcus duplexes in Redstone offers flexible options such as a 4 bedroom layout, a main floor bedroom and a bonus room – essentially the same selections and quality finishes you would find in a detached home.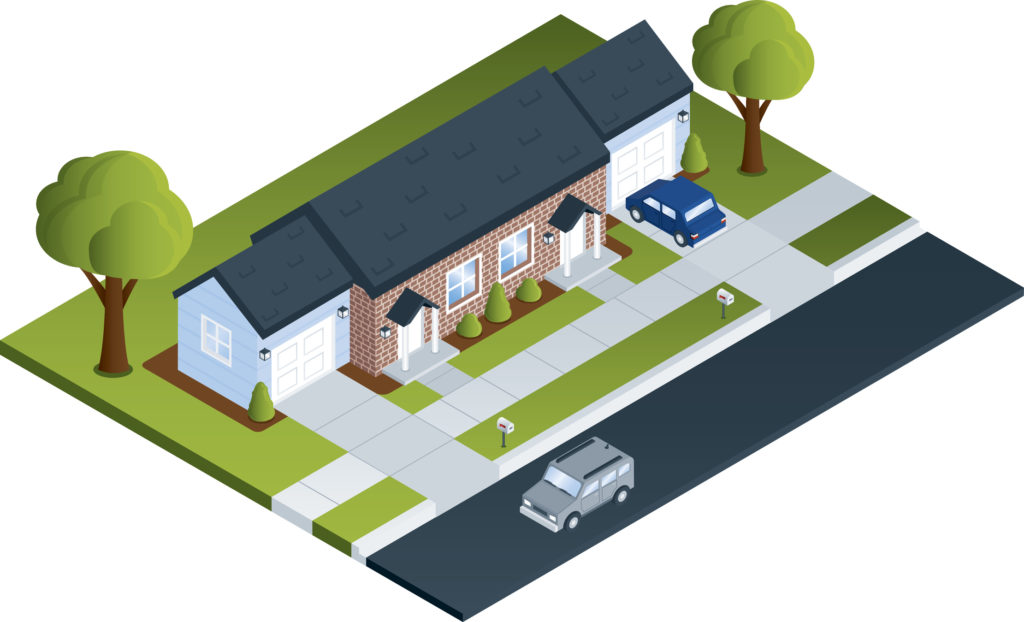 2) Environmental Advantages
Since the shared common wall (also called a party wall) can provide heating and cooling for both homes, this allows for win-win savings in your wallet and the environment too! Every party wall is also constructed with building code improvements that ensures greater soundproofing and fire protection.
In addition, building on a smaller homesite means you reduce your housing carbon footprint!
3) An Alternative to Condo Living
A common assumption among most first-time home buyers is that your budget can only afford you a condo or townhome. However, duplexes offer tremendous value if you are on a tight budget and there are no condo fees to worry about. Plus, you can get some top wish list features such as yard space, pet ownership flexibility and your own garage.
4)  A Chance to Have the Perfect Neighbour
One of the best parts about building or purchasing a new duplex is the opportunity to convince people you know to be your neighbours, since both homes are looking for owners!
In fact, Trico homeowners (and sisters) Caitlin and Karleen did just that a few years when both of them purchased a duplex home in Midtown, Airdrie, and chose to live side-by-side from each other! As Caitlin puts it, they love spending time together – but thanks to the privacy of their own homes, they don't have to see each other when they don't want to. Feeling inspired? You can watch their story here to see how they came up with this plan!
If you would like to explore the possibility of purchasing a duplex or view one of our current duplex homes, connect with our team to learn more!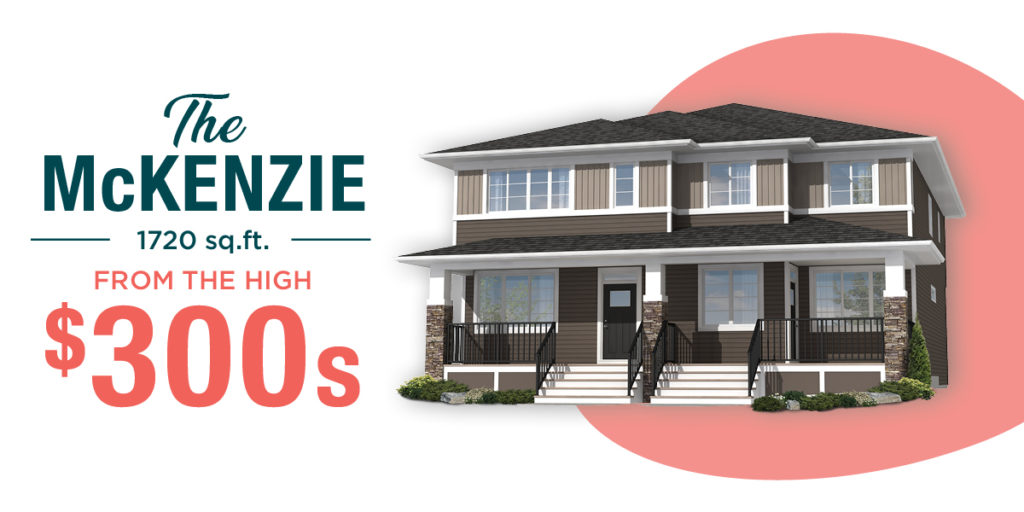 Wait, there's more!
As an added incentive, Qualico is currently offering a $10,000 homesite rebate for our Marcus duplex homes for a limited time, with immediate possessions available. With the holiday season around the corner, we think those savings could really come in handy!