Calgary's Most Innovative Multi-Generational homes
Learn about our Communities

Friday, August 16, 2019
At Trico, we really care about creating the perfect home for our customers. So when we had the opportunity to create a new line of homes…
We asked our homeowners & buyers what they envisioned as their dream home. Then, our design team explored every potential option to incorporate all the features they asked for.
Welcome to the Gems Series Homes in Redstone!
One of Trico's most exciting projects to date, the Gems Series are 5 unique models – both front attached garage and laned homes – that are wider than typical homes you'll find in new communities. Why? This unique layout allows full maximization of living space, with options that are rare finds like precious gems.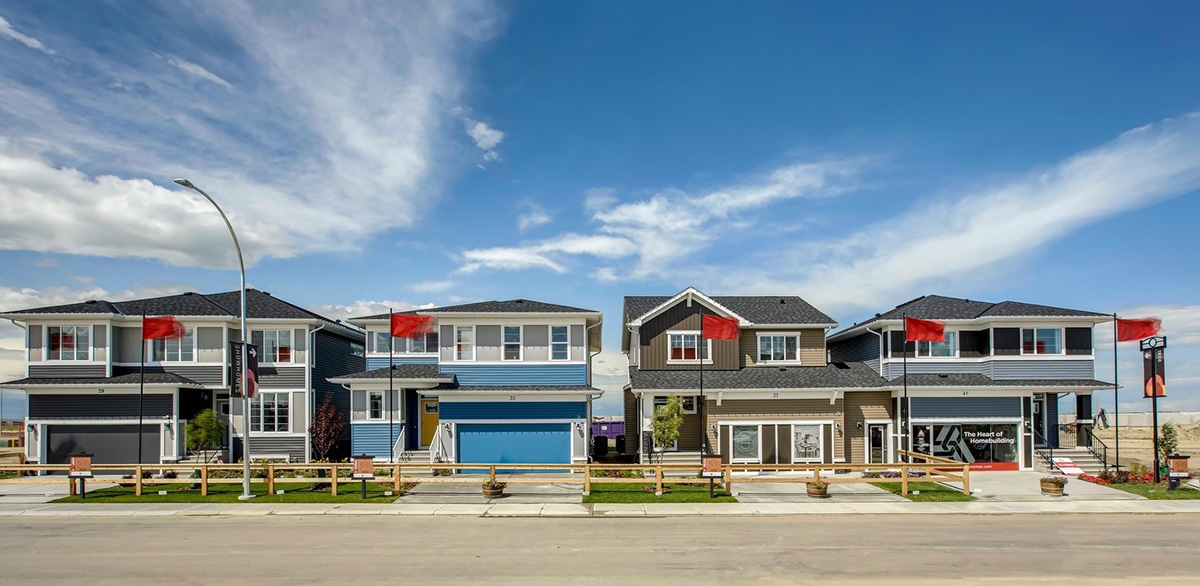 Above all, the Gems Series was designed to bring families – of multiple generations and multiple households – together under the same roof comfortably at an affordable price. And here's how we've done it.
Everyone in the family owns a car? With lane access (included in every home) and parking options for up to 6 vehicles – it's easy & convenient!
Worried about elderly family members climbing stairs? Just choose the main floor bedroom & full bathroom option during the build process.
Want to keep the rest of your home "spice-free"? Yes, you can add a spice kitchen (that's just as pretty as your main one)!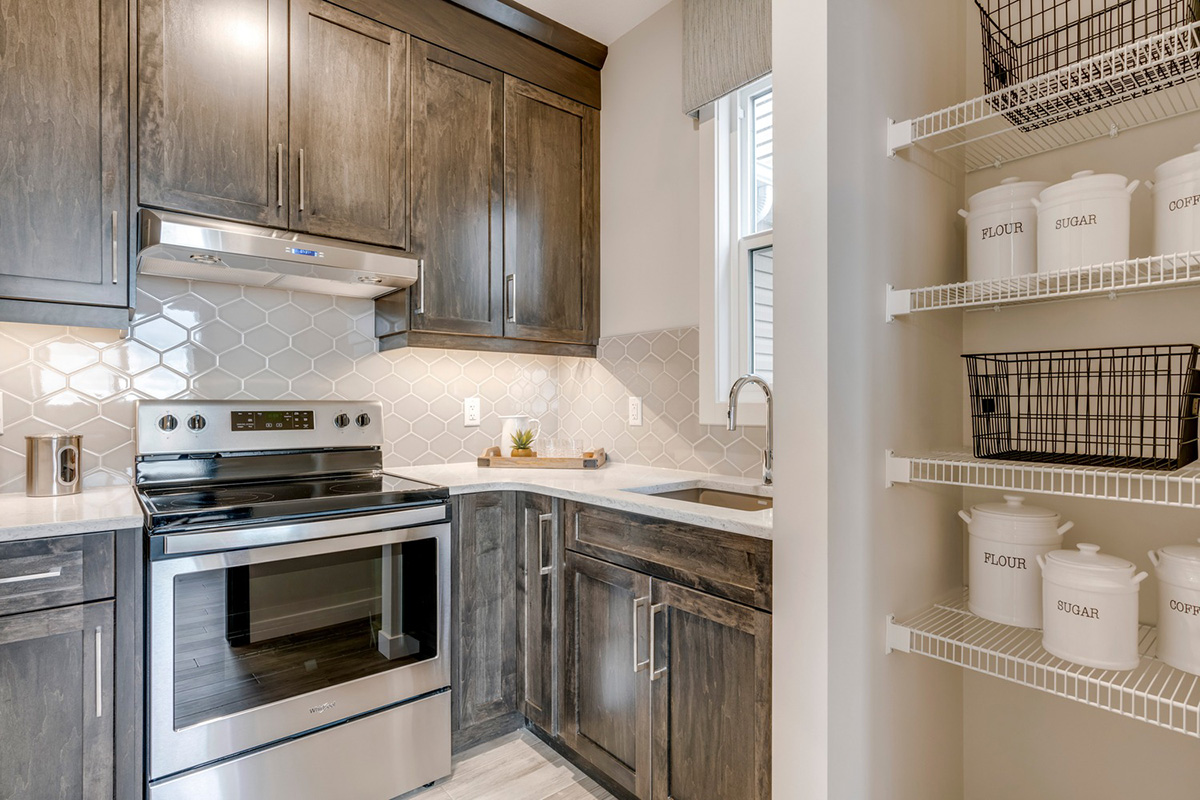 Need a separate suite for the in-laws? Our flexible floorplans mean you can convert part of the main floor or the basement for that purpose – and we'll even include a separate entrance that comes STANDARD! 
Or, looking to rent out part of your home to help with the mortgage? Good news – all homes are zoned for legal suites, and we can develop the basement into a one- or two-bedroom suite with a full kitchen and bathroom!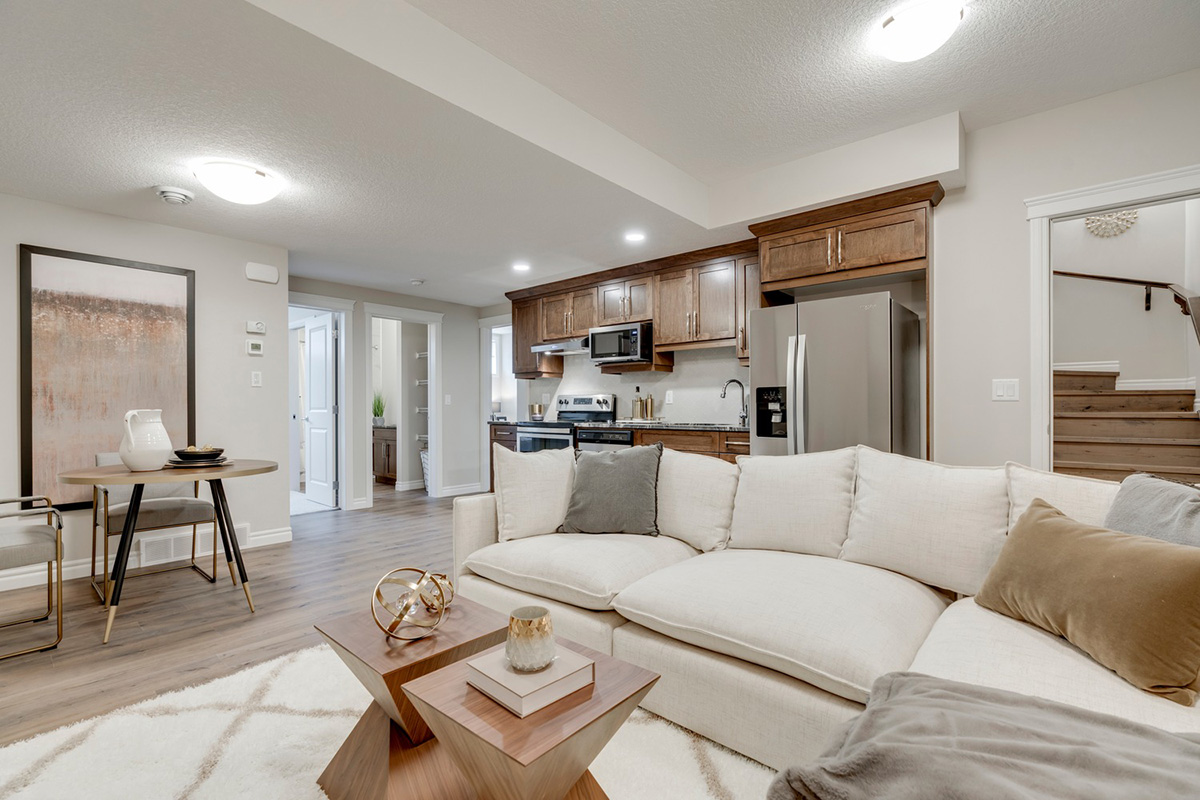 The best part? The Gems Series start from the low $400's (including home, lot, & GST). Since our grand opening in July, homesites have been selling fast!
With a limited number of homesites – keep in mind that the Gems Series is exclusive to Trico – we suggest a visit to see our 6 showhomes soon if you don't want to miss out! Come meet our team at Red Sky Road NE or contact a Trico Home Expert to find out how these homes can be the perfect fit for your family.