Discover the Discovery Pass this Spring
Events & Family Fun

Friday, April 21, 2023
A Discovery Pass is an awesome way to explore the natural beauty of Alberta and Western Canada. With this pass, you'll have access to more than 80 national parks and historic sites across the country.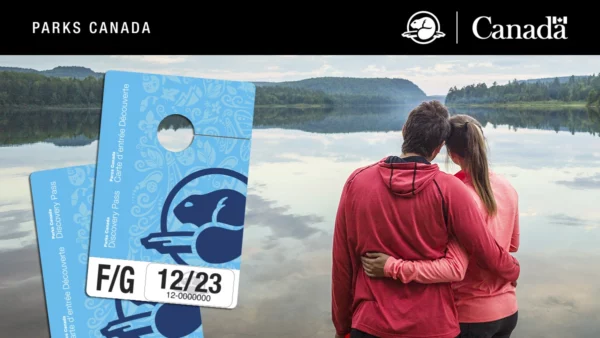 Here are some fun, local things you can do with your pass:
Visit Banff National Park: This stunning park is home to turquoise lakes, snow-capped peaks, and plenty of wildlife. Take a dip in the hot springs, hike to the top of a mountain, or simply enjoy the breathtaking scenery.
Explore Jasper National Park: Jasper is the largest national park in the Canadian Rockies, and it's filled with natural wonders like glaciers, waterfalls, and canyons. Take a boat tour of Maligne Lake, hike to the top of the Athabasca Glacier, or spot some elk or moose.
Discover the Badlands: Head to Dinosaur Provincial Park in southeastern Alberta to explore the rugged and otherworldly Badlands. This UNESCO World Heritage Site is filled with hoodoos, canyons, and ancient fossils.
Go on a road trip: With your Discovery Pass, you can explore the highways and byways of Western Canada. Drive the Icefields Parkway from Banff to Jasper, take the scenic route to Lake Louise, or explore the historic towns of the Canadian Badlands.
Learn about Indigenous history: Many of the parks and historic sites in Alberta and Western Canada have deep connections to Indigenous cultures and history. Visit Head-Smashed-In Buffalo Jump, a UNESCO World Heritage Site that tells the story of the Plains people who hunted bison here for thousands of years.
There's so much to see and do in Western Canada, and your Discovery Pass Canada is your ticket to adventure. So pack your bags, hit the road, and get ready for some unforgettable experiences this spring!