Halloween Home Decorating With A Twist!
Decor & Design

Events & Family Fun

Sunday, October 28, 2018
This post was originally published on October 28, 2018 and updated on October 29, 2019. 
After months of seeing candy, costumes and decorations in stores, Halloween is finally here! If you like to decorate, this is a perfect time (and excuse) to dress up your home. Bear in mind that you don't have to choose a scary theme to decorate – if you've got little ones at home, you may want to consider a more kid-friendly theme instead. Here's our list of suggestions to make your home stand out this Halloween!
Ghosts, Bats & Black Cats
These creatures are all traditionally associated with Halloween, so incorporating them into your decorating theme is a great idea. You don't have to spend a lot of money buying these decorations – with some black construction paper, you can easily make bat and black cat silhouettes to place around your front door, while ghosts can be created from any old sheets or fabric that you have lying around your home. Be creative and let your imagination guide you as you craft these items!
Giant Spiders & Cobwebs
Nothing screams scary than a giant spider dangling from your front door or porch! If you don't want to buy one at the store, you can also make your own using a few craft items. Instructions can be found here.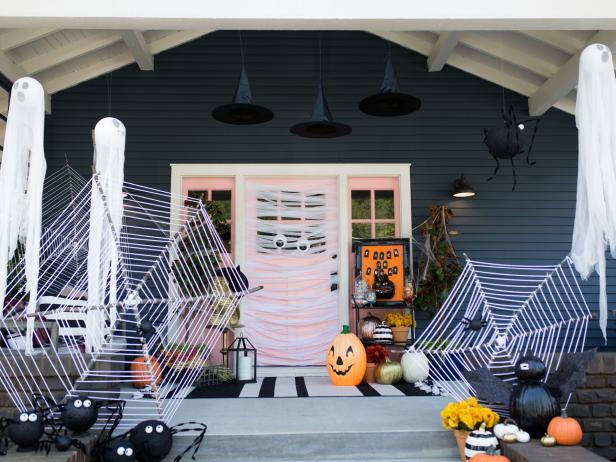 The Jack-o-lantern
While this is a classic decoration, you can make it even more unique by painting the pumpkin in a different colour, trying new cut out options, or even adding some accessories like cardboard hats or glasses like the examples here!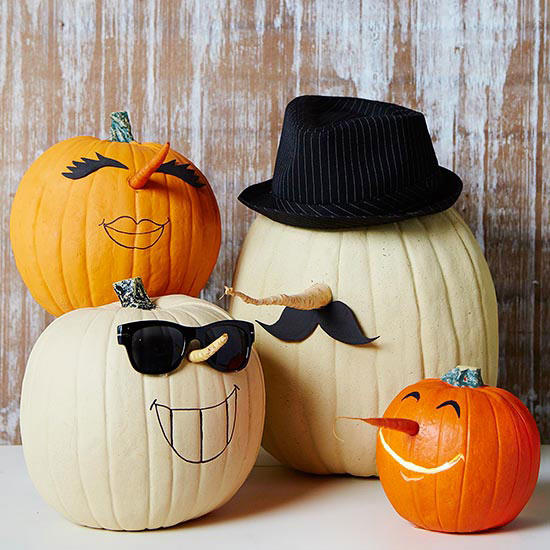 Lights
For the safety of the trick or treaters that will be coming to your door, it's important to make sure that your garage or porch lights are on so that they can see you and your home clearly. However, you can make things a little more fun by switching out the light bulb to a different colour or adding some flickering artificial candles to create a spooky effect!
Dressing Up in Costume
Why not make yourself look as good as your house? Add to the fun by dressing up in a fun costume – but since some of the trick or treaters are quite young, it's best to make sure your costume is age-appropriate. 
Friendly Decorations
If you're not into scary things, it doesn't mean you can't decorate your home! Consider using other fall themed decorations such as hay stalks or dried corn that can also symbolize this fun fall holiday! You can also create a sign that says trick or treat – making your home the most popular on Halloween! Check out our Pinterest page for more inspiration.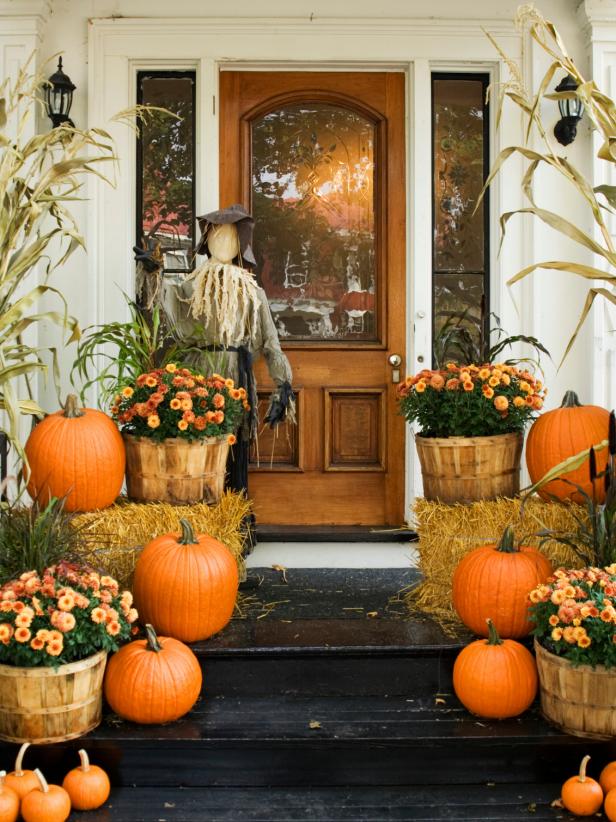 We hope you're excited to start decorating after reading our suggestions! If you have any other decorating ideas or want to share with us a photo of your decorated home, we'd love to see it – just tag us on Twitter, Facebook and Instagram. Happy Halloween!