How to Pick the Perfect Floorplan for Your Lifestyle
Home Buying Tips

Friday, November 30, 2018
So you've decided to build a home – but how do you decide which home style will work best for you? Whether it's your first build or your second, here are some factors you may want to consider before starting the building process.
Make a list of needs and wants
Do you need multiple bathrooms? A home office space? A developed basement? To help you decide on the perfect floorplan, it may be helpful to decide what features will be absolutely critical in your new home.
Look to the future
Will this home be too small – or too big – for your family in five years? Ten years? While your current needs and wants are important, it's also a good idea to think about how long you're planning on living in this home and what you hope to do with it in the future.
Know your budget before you start looking
Keep your budget in the back of your mind when deciding on a floorplan. You may also find that many of the floorplans you're looking at don't quite have what you're looking for. Check the many or existing options available with each floorplan that allow you to personalize your dream space. Many of Trico's models have options to suit your lifestyle such as spice kitchens, developed basements, additional bedrooms, and even secondary suites. Looking to save some money? If you purchase a Trico home, you'll qualify for our Red Card Rewards, which you can use to lower your purchase price or receive upgrades.
Choose your home style
Once you've figured out what you can afford and how much space you need, it's time to choose the home style that will work best for you. If you're still weighing all your options, our highly trained sales team will be happy to provide more insight on the different home styles that Trico offers. Their knowledge and experience can help you decide on the home that best fits your wish list in your budget.
Here are some home options that Trico builds:
Townhomes: Townhomes are a great option for first-time homebuyers and downsizers alike, as they are low maintenance but still have enough space to suit an active lifestyle. All Trico townhomes have garages for storage and if you need help with a down payment, we've got you covered with our flexible down payment program.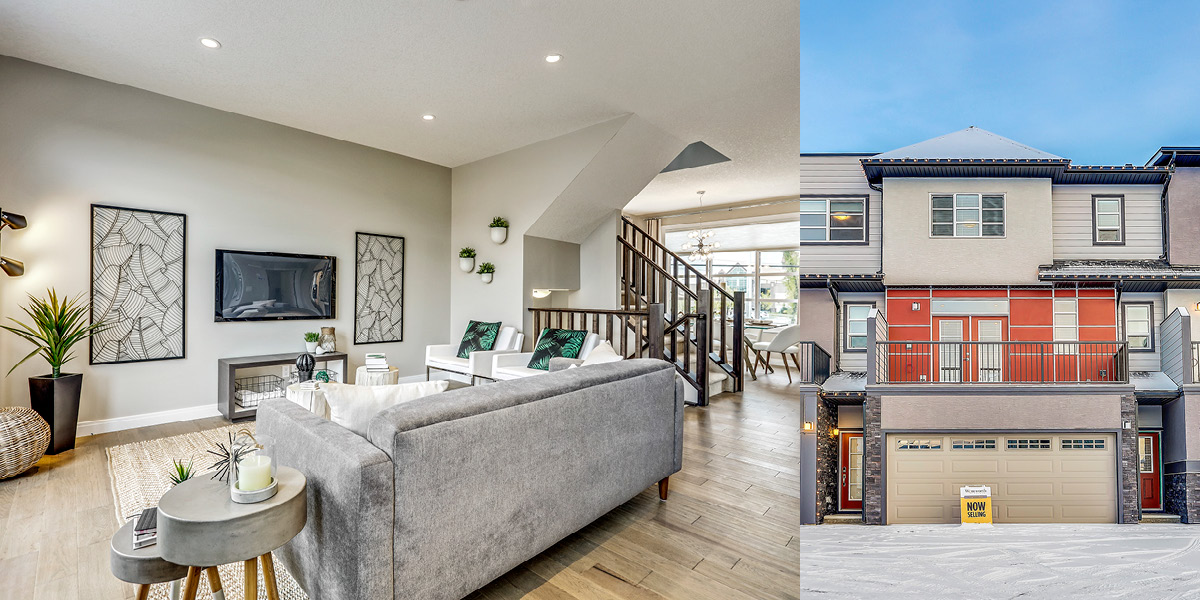 Laned Homes & Duplexes: Laned homes and duplexes are typically 1200-1800 sq. ft., and depending on the model, may have an attached or detached garage. The difference? Duplexes are two homes that share a wall, whereas laned homes are standalone homes. These homes are great for young families, as they can offer all the benefits that come with a single family home, such as a backyard or a flex room, but at a more affordable price point.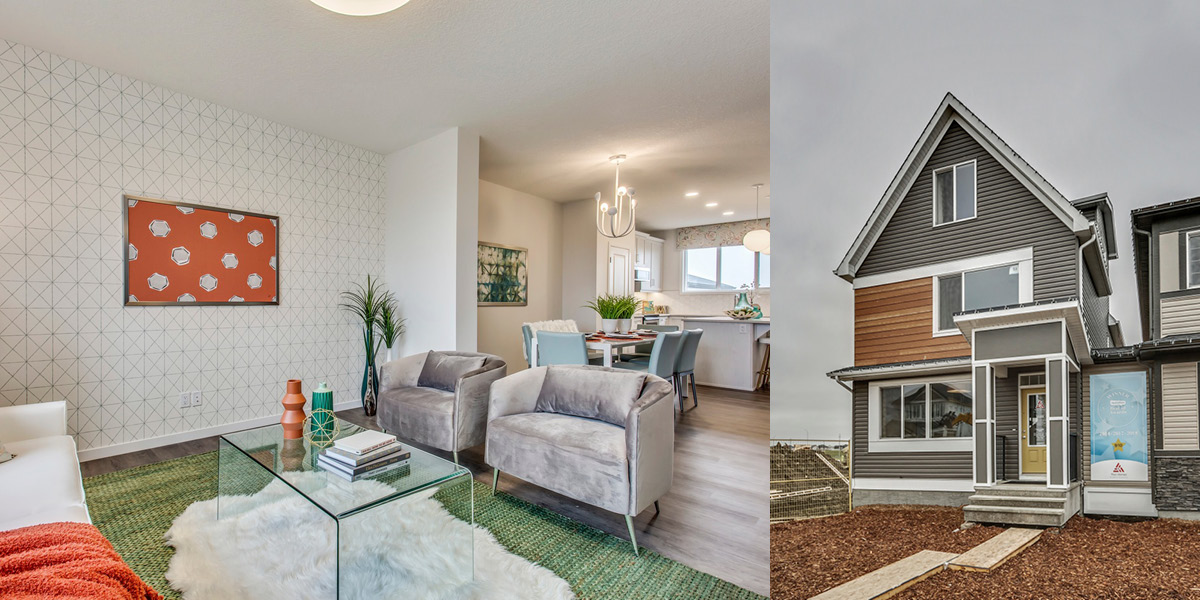 Front Garage Homes: Front garage homes are great for families and include a double or single-attached garage to provide a little extra storage space. Our front garage homes are 1300-2600 sq. ft. and have many available options to personalize your space.

Bungalows: Bungalows are great for downsizing empty nesters, as they are easy-to-maintain and its single-storey layout offers easy accessibility, making them an ideal choice for retirement.

Or… Want a new home but don't want to wait?
A quick possession home may be the perfect choice for you. Trico has a large selection of quick possessions (or pre-built homes) ready to move-in, in 25 communities throughout Calgary and the surrounding area. If you purchase your home early enough, you may still be able to make certain selections, such as finishes, backsplashes, etc. For more information about our quick possessions, you can read our blog post on pre-built homes or find a list of quick possession homes here.