International Women's Day 2020: Celebrating the Ladies of Trico
Lifestyle

Friday, March 6, 2020
This Sunday is International Women's Day, a global day of advocacy to celebrate women's work and promote women's rights.
At Trico, we pride ourselves on fostering an inclusive environment and championing women in the workplace. Women make up approximately half of our workforce, and over half of our executive and leadership team are women. Every day, our team strives to empower and challenge each other in our roles, which contributes to the amazing and unique culture at the company.
To mark this occasion, a few of the ladies on our team shared with us what their favourite part is about working at Trico!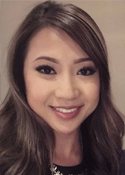 "The best part about working at Trico is the culture that's created here. It's a great feeling like I'm valued and part of a team that works well together. It makes me want to come into work every day."
Diane Tran, Assistant Controller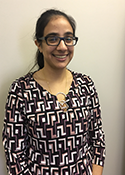 "I'm still relatively new to Trico Homes but what attracted me to the company was its culture. Trico Homes is made up of a diverse group of people who are very friendly and knowledgeable."
Ramnit Grewal, Production Coordinator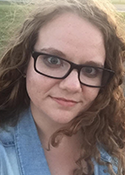 "Trico gave me a chance when no one else would give me a second look. Six years later, I am still thankful every day for the support of the wonderful women who have led my teams."
Jamie Durand, Sales Administrator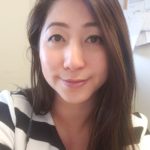 "I have been working at Trico for 6 years and I feel very thankful Trico has given me the opportunity to do what I am passionate about. It is exciting to get to design people's houses and helping them fulfill their needs to the place they call home!" 
Carmen Tsui, Product Development Designer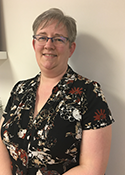 "I love how Trico has made me feel important. It's encouraging to see that the company recognizes how much each employee has the potential to contribute and grow, both professionally and personally. No idea or suggestion is too small and no question is "dumb". Knowing that the executive team knows my name, having Wayne and Eleanor ask how my family is doing, seeing how the company investing in their staff… it all makes me want to give back."
Karen Druskin, Assistant Controller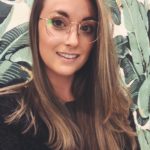 "I love working at Trico for many reasons, but one of the most influential factors for me was the culture. It's multifaceted in all of the best ways, especially when it comes to empowering women. To be a member of a team that is led by not one, but two female leaders is so inspiring. I feel encouraged to elevate my goals every day. When you can be a wife, a mother AND a boss… nothing seems out of reach." 
Jaime Hamilton, Digital Production & Marketing Specialist
"I am celebrating my 7 year anniversary with Trico on April 13th and I am grateful every day that I work for this wonderful company. I am very proud to tell my friends and family that I work for Trico and what I do. I am so lucky to do what I love and continue to learn from it every day. My favourite part of the job is building relationships with homeowners. In my role, I spend 9 to 12 months with homeowners and by the end of the build, they aren't just homeowners, they turn into great friends. My 2nd favourite part about working at Trico, is the people I work with; I have made great friends, and I've even started a Vespa club!"
Carmen de Luca, Area Sales Manager
In 2019, Trico was named one of the Best Workplaces for Women in 2019 by Great Place to Work Canada, in recognition for promoting the advancement of women in the workplace and the homebuilding industry. And we're hiring! If you would like to help us build on our success and grow your career at one of Canada's best places to work, take a look at our careers page for a list of current opportunities.
"There is no limit to what we, as women, can accomplish." –

Michelle Obama
This post was originally published on March 8, 2018 and updated on March 6, 2020.