Supporting Arts & Culture
"Art transcends cultural boundaries."
–Thomas Kinkade
Calgary has been recognized for its rich diversity, in part from our vibrant Arts & Culture scene. The following organizations have worked tirelessly to showcase some of the best talent in our community – and put smiles on the faces of so many guests. Below, you can learn more about how they continue to provide wonderful performances that you can watch from the comfort of your home.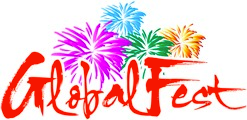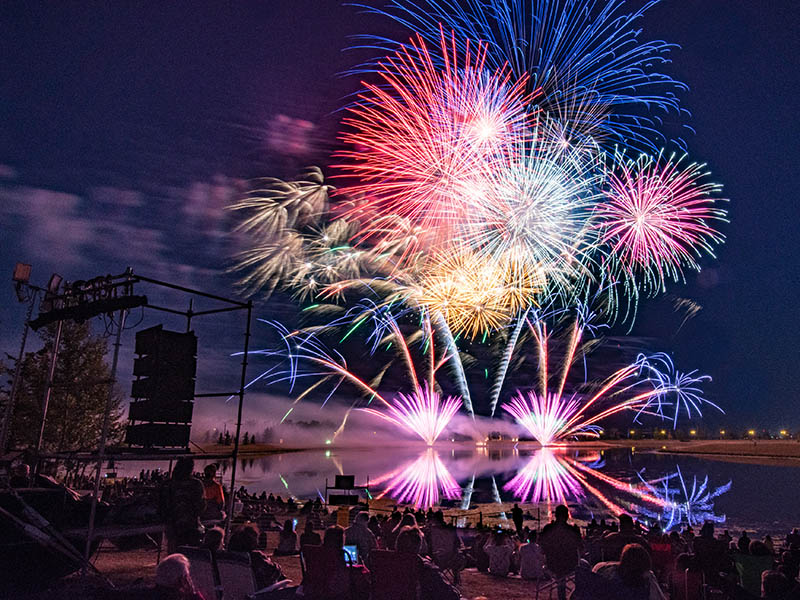 GlobalFest's 2020 Trico Homes International Firesworks Festival and the One World Festival
This is the first summer since 2003 that GlobalFest's Trico Homes International Fireworks Festival won't be lighting up the sky above Elliston Park. Instead, this year GlobalFest will focus on the OneWorld cultural programming that is an integral part of the festival experience, with a series of online events as part of Alberta Culture Days.
Trico Homes is pleased to help spread the word and share GlobalFest's amazing online series with all of you!
OneWorld Virtual Showcase – Alberta Culture Days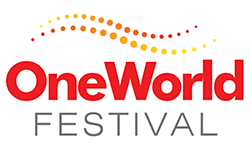 As part of Alberta Culture Days, GlobalFest is excited to present the OneWorld Virtual Showcase. Featuring numerous cultural partners, with photos and video of past performances from the TD Main Stage and other festival stages or events in Calgary, it is a visual and auditory feast of the many dance groups and multicultural associations that make up the cultural fabric of this city.
GlobalFest Canadian Cultural Mosaic
Originally commissioned to be performed live on the TD mainstage at GlobalFest for Canada150, it is a narrative about the development of Canada from the perspective of Indigenous founding nations, and the stories of various migrant groups as they arrived in Canada.
OneWorld Spotlight Mini-Documentary Series (3 Episodes)
The first three episodes of the OneWorld Spotlight mini-documentary series will be released on Monday 21, Thursday 24 and Monday 28 September. Featuring representatives from the many cultural pavilions that participate in GlobalFest, the interviews will explore history, stories and music from their national heritage.
2020 Passport Pursuit Contest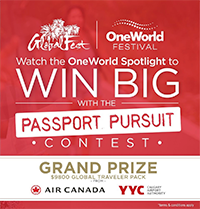 Enter GlobalFest's Passport Pursuit contest online by watching each episode and submitting your answers to the questions via the entry form on the GlobalFest site for a chance to win a grand prize valued at over $6000 from Air Canada.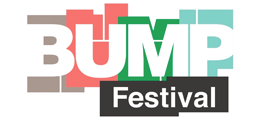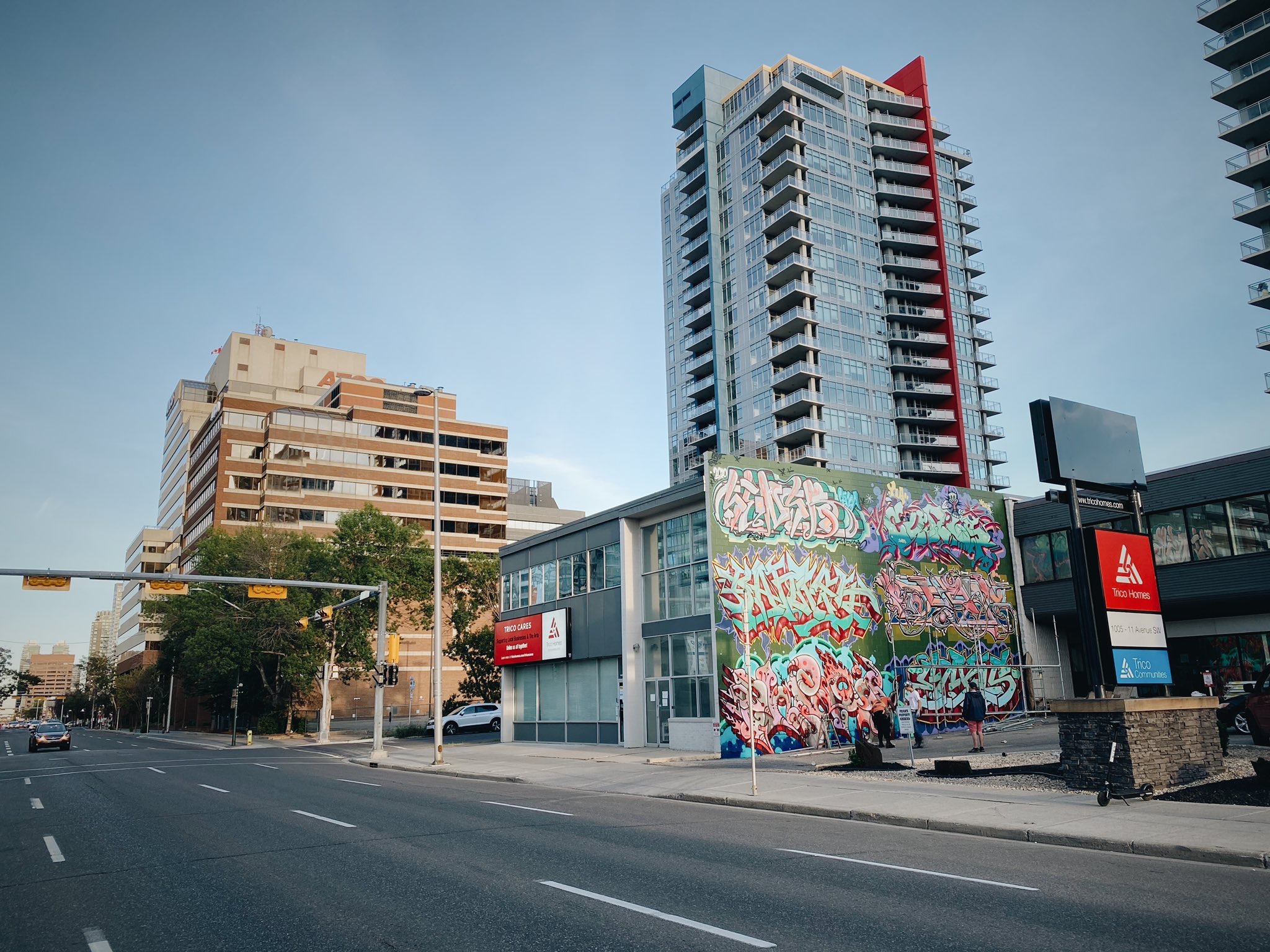 Beltline Urban Murals Project (BUMP Festival)
The Beltline Urban Mural Project (BUMP) is an award winning community-driven project to showcase art, promote tourism, improve the public realm and build community spirit in Calgary. Now entering its fourth year, BUMP has curated a diverse portfolio of local, national and international artists who have created eye-catching, inspiring and beautiful murals in Calgary. The project continues to expand with the 2020 BUMP Festival celebrating art, music and community.
A free celebration of over a dozen new murals in Calgary each year, visitors have the unique opportunity to explore the new murals in progress, attend artist talks, enjoy outdoor cinema celebrating the visual arts, and hear live music throughout the festival.
Trico is delighted to support this year's BUMP Festival by hosting an art jam on August 29 outside our main office, featuring creations from several talented graffiti artists in Calgary. We encourage everyone to stop by to see the finished artwork on our wall!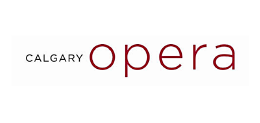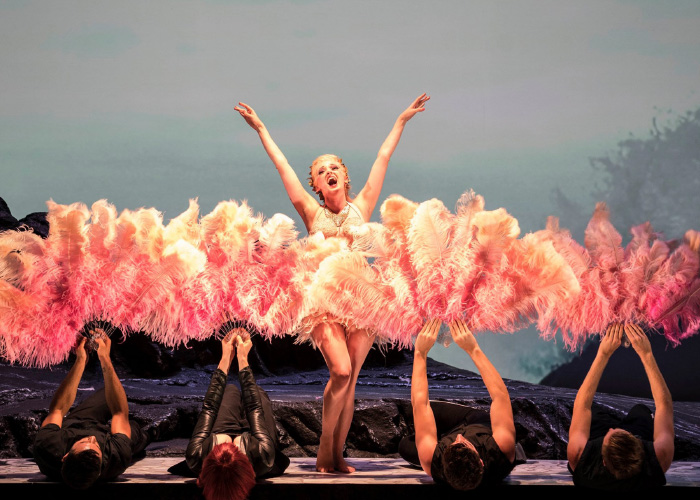 Calgary Opera
Like so many of you, as we face the daily challenges that grip the entire world as a result of COVID-19 we find ourselves looking for small moments of joy, connection and comfort. Whether it's a listening to a sonnet, watching a funny video…
doing yoga, or baking bread, these acts are gifts that soothe those parts of us that are suffering, and help us to brave another day marked by uncertainty, loneliness and loss.
In recent weeks, a bright spot for us has been the incredible conversations we've had with our patrons while processing exchanges, refunds and donations from cancelled performances in our 2019-20 season. Hearing so many stories about how #thegiftofopera found its way into your lives and just how much the music continues to mean to so many people has brought us a renewed sense of purpose, and anticipation for the day we are able to come together to experience it again. If you have a story you'd like to share, we hope you will. You can do so either in the comments below or by e-mail at share@calgaryopera.com.
For our performers, in addition to being their profession, making music is also a great source of comfort and we've worked with our 2019-20 Emerging Artists and our incredible Resident Conductor and Repetiteur Kimberley-Ann Bartczak to create a series of short videos that feature them performing musical selections that bring them hope and optimism. We hope you enjoy!"
Calgary Opera 2020-2021 Season: At Liberty
– Season Launch trailer: https://www.youtube.com/watch?v=2fDLhInh9EA
– Upcoming season information, including mainstage shows and other events, such as Opera Brunches,Christmas at the Opera, and Master Classes: https://calgaryopera.com/2020-21
Calgary Opera COVID-19 Concert Series (currently ongoing, new videos posted every Tuesday and Thursday)
– Most recent postings: https://calgaryopera.com/news
– Calgary Opera's COVID-19 Concert Series, YouTube Playlist: https://www.youtube.com/watch?v=eSJniA5ccXc&list=PLYry3EAf_jQAqV-JmmYhteHGQflrWZ-rK
– Calgary Opera's video archives. Featuring new and old digital content, such as 2019-2020 performances and Let's Create An Opera, one of our Education and Outreach school programs: https://calgaryopera.com/videos
Supporting Calgary Opera 
– Donating to Calgary Opera: https://calgaryopera.com/donate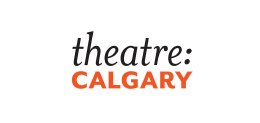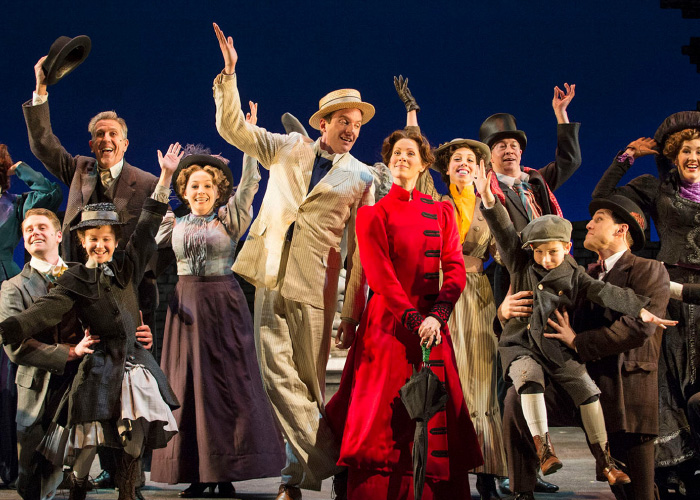 Theatre Calgary
While our stage is dark, we still want to reach out and share entertaining and meaningful content with Calgary and the world. Theatre Calgary is proud to announce TC Takeout: The Arts Delivered!
Our goal is simple – bring a smile to your face during these times, while providing artists an opportunity to share their talents with you! See all our TC Takeout origins here: https://www.theatrecalgary.com/takeout/
With restrictions on public gatherings this summer, we are unable to present Shakespeare by the Bow in our traditional location on Prince's Island Park. However, to keep a 32-year Calgary summer tradition alive, Theatre Calgary has re-imagined the experience as an approximately 50-minute long show online!
It is love at first sight for Romeo and Juliet, two teens from rival families. As their courtship blossoms, one of the greatest love stories of all time unfolds. Watch Shakespeare's classic story of star-crossed lovers from the comfort of your home, as Alberta's emerging artists take on this universally accessible love story, and stay true to the heart of the play, while acknowledging the times we find ourselves in. Performances will be streamed online here: www.theatrecalgary.com/watch-shakesbow/
As a theatre company, with a family of talented artists and theatre practitioners, nothing has been more difficult than to have empty seats in our house, a dark stage, and not being able to bring our stories to life for you, our extended family. Theatre Calgary would like to thank Trico Homes for their support and for ensuring the arts is there when needed most. If you would like to also support Theatre Calgary, please visit www.theatrecalgary.com/donate
Every donation at this time makes a difference. And you can make that difference in the life of an artist, and a theatre company, today.
All donations over $25 are eligible for a charitable tax receive and donations of $100 or more qualify to be listed in our next production programme.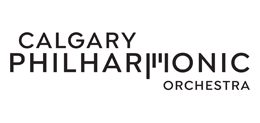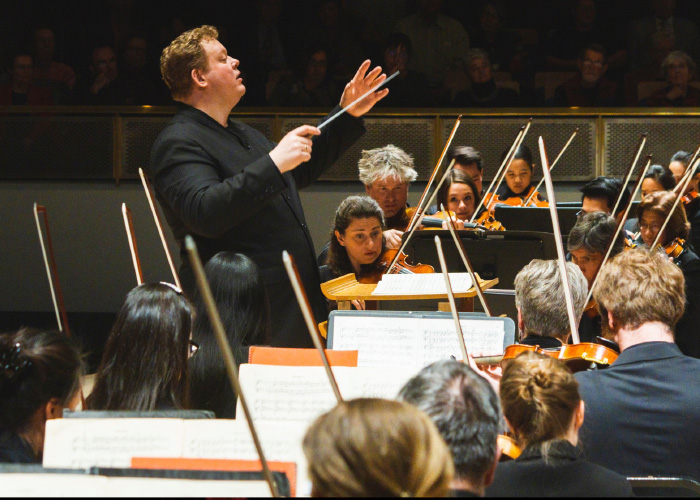 Calgary Philharmonic Orchestra
As we all struggle with the multiple challenges of the pandemic we are finding great comfort in the Arts, whether it be books, films, music, or other performances. The Calgary Philharmonic Orchestra has been…
actively creating new works to entertain and enrich the lives of Calgarians during this period when we can't be together in the concert hall.
To make it easy for you to enjoy the Calgary Philharmonic from home, they have created a one-stop shop to access our most recent videos, featured live-streams, blog posts, and news from our musicians: https://calgaryphil.com/all-access
Trico Homes has made a commitment to supporting the Arts in Calgary, and the Calgary Philharmonic specifically, because we believe that the Arts are vital to our outstanding quality of life in Calgary. If you would also like to support the Calgary Philharmonic you can do so at https://calgaryphil.com/donation
The Calgary Philharmonic is also generously offering a family pass for four to one of their Symphony Sundays for Kids concerts next Season as a draw prize. To enter simply email media@tricohomes.com
Be sure to check calgaryphil.com/all-access to enjoy the 'An Orchestra Adventure with Maestro Karl and friends.' This is a fun and educational series for children featuring Associate Conductor Karl Hirzer and the musicians of the Calgary Philharmonic. This four-part online series takes kids on a musical journey through the four sections that make up a symphony orchestra: woodwinds, strings, brass, and percussion.
Watch the Calgary Philharmonic Holiday Favourites Virtual Concert until January 11th.