Supporting
Local BUSINESSES
"When you support small business, you're supporting a dream."
More than ever, local businesses across our community need our loyalty and support.
By shopping local, we can all help them stay open and keep your dollars in our local economy.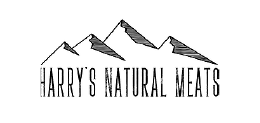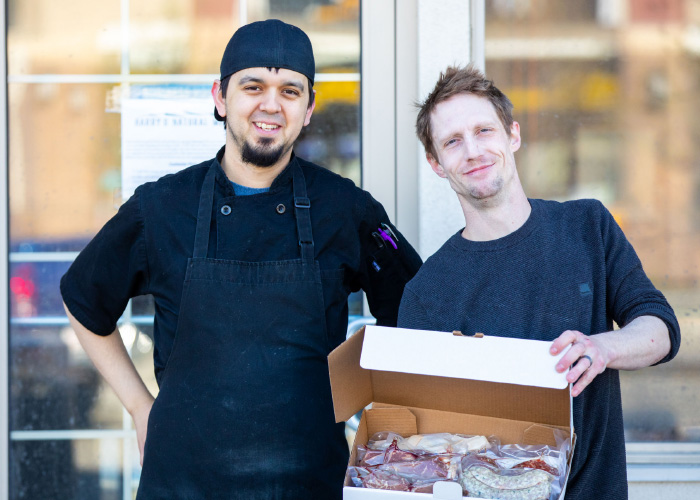 Harry's Natural Meats
Catering to the local community in South Calgary, Harry's Natural Meats is committed to supporting the local farming community, by sourcing the freshest, best and local natural meats…
Focusing on quality and natural farming practices, this independent business owner is meeting the demands of Southeast Calgary. While summer is always a very busy time at Harry's, winter typically slows down. With the COVID 19 crisis upon them, and a quick pivot to online and phone-in ordering with curbside pickup, the business has taken off. Busier than ever with deliveries on Tuesday and Fridays, and contactless curbside pickup from Tuesday – Sunday, Alexander Ross and his team are committed to providing their customers with the highest quality meats, safely!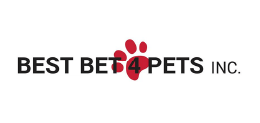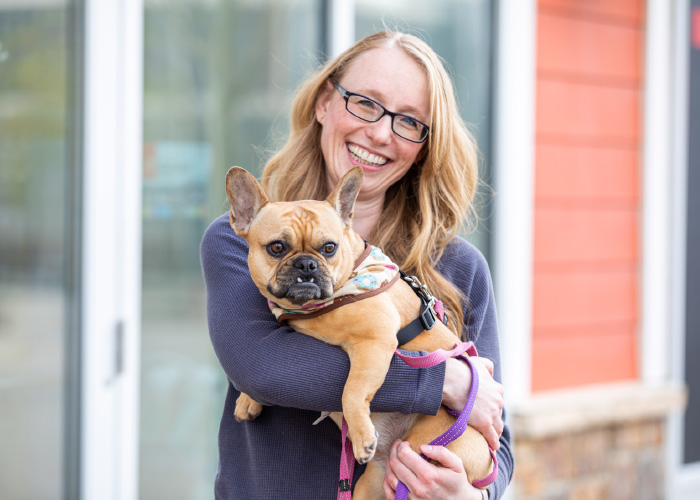 Best Bet 4 Pets
Best Bet 4 Pets is a family owned & independent pet store located in Silverado! When my dad and I opened the store in 2017, one thing that I had never considered was how well we would get to know our regulars. I'm happy to say that the store has brought me together with people who will be lifelong friends!…
To this end, the thing I am most looking forward to is face-to-face interactions with our customers again! At the outset of the pandemic, to keep our customers and our family safe, we made the decision to close our doors to the public and offer options for contactless delivery and curbside pickup instead. We have recently re-opened our doors to our customers again, allowing a maximum of two people into the store at a time. This has been a carefully considered decision, that we did not make lightly. As with other businesses, we ask that people do not enter the store if they are experiencing any COVID symptoms; we also ask that our customers sanitize their hands when entering and exiting the store (we have hand sanitizer available on site for those who need it), and refrain from touching items unless they plan to purchase them. We have put up social distancing signs to remind customers to maintain a minimum distance of 2 meters between each other, and as much as we love catching up and chatting, we still ask that customers are in and out of the store as quickly as possible to limit exposure.
Overall, everyone quickly adapted to our system of curbside pick-up or delivery. We enjoyed working with our customers to figure out how best to serve them while our doors were locked – including funny moments of trying to help customers pick out dog toys over the phone, providing obscure descriptions of what dog toys looked and felt like, what size they were, what colors they came in ("What color rope would you like? I have it in…").  A more serious and ongoing challenge includes developing a more comprehensive website, that works well for the customers and meets the store's needs.
We are most looking forward to seeing our customers again! We have developed close relationships with so many people in the community, so our customers are like family! It has been such a treat getting to see some of our customers in person over the past few days, I really have missed everyone!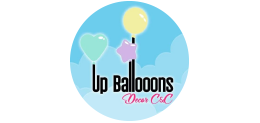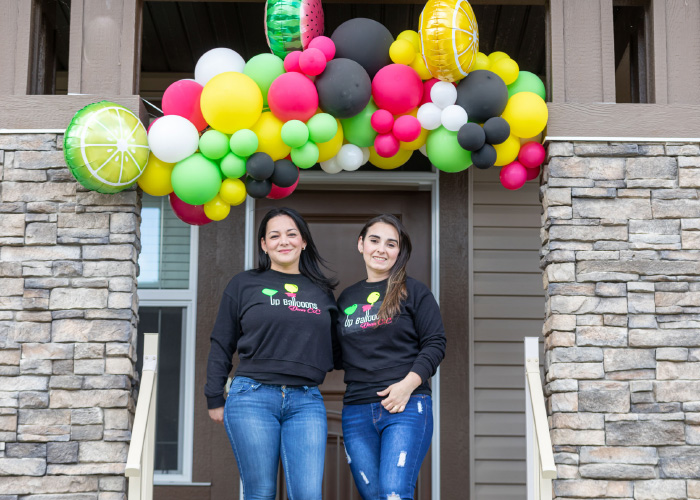 Up Ballooons
Up Ballooons (yes 3 'o's) started a year and a half ago. I was on Mat leave from my second baby and with some free time on my hands and the need to do what I like, to express myself through creative ways I thought why don't I start now…
I've always been a person who likes to create with my hands, from quilling cards to bead work and now to balloons.
Birthday celebration in my family is a must, it's a very special time to spend with friends and family, and we believe a celebration without balloons is not a celebration.
So i started looking at Instagram for balloon stylist/artist and came across so many wonderful profiles that really inspired me to start and pursue this dream! And after a few months of research I ventured myself by contacting an event planner, she gave me the opportunity to show my work by creating a balloon installation for a Valentine's Concert Night. I was super nervous, happy, anxious, so many emotions at the same time. However, it was my first time with a project of this magnitude, so I decided to invite my sister in law Cristina and her daughter to help me out, none of us with any experience whatsoever, we made it happen!
Since then we both joined our creative minds and hand to start this home based little business. We're self-taught, YouTube is our best friend, and practice makes perfect.
So far we've been part of different corporate events for 2 of the big 5 banks in Canada; BMO and TD. Due to COVID-19, CIBC had to cancel an event that we were going to be part of. It's been a difficult time for every business out there, but fortunately this hasn't affected us much.
Since COVID-19 started, we started receiving more orders for birthdays, baby showers, grad celebrations. The increase in sale we believe is partly because some stores that supply balloon decor have been closed. We do offer contact less deliveries with all the safety precautions, we also offer curbside pick-up. We would like to thank each and everyone of our clients for keeping this little business running.
Our goal is to be recognized in Calgary as the best balloon stylist company and why not to have a store front. For now we continue to delivery joy and happiness in every celebration from the basement of my home.
Carolina and Cristina
Up Ballooons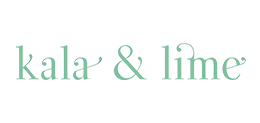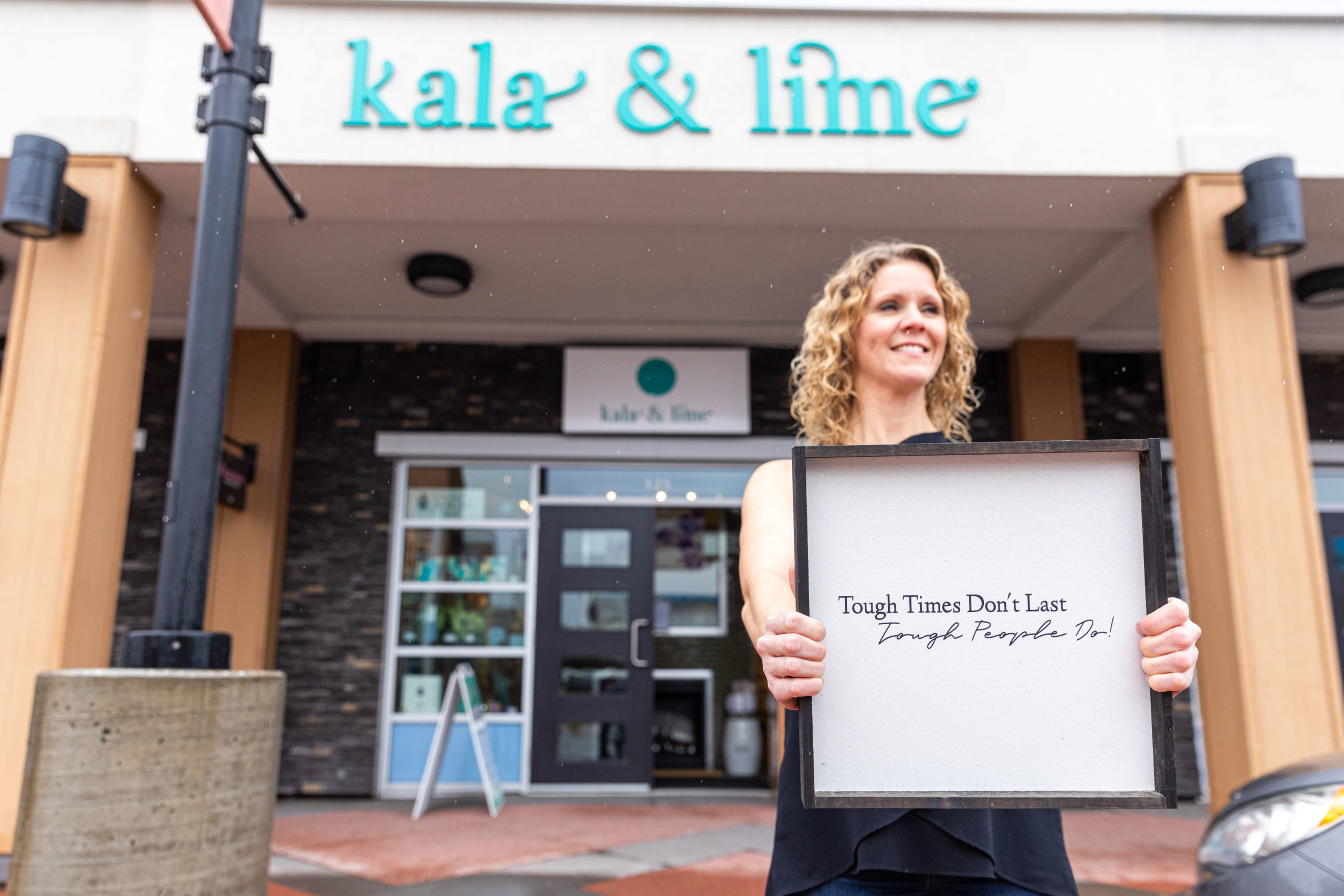 Kala & Lime
Kala & Lime launched in 2015 with a desire to create a complete, enjoyable shopping experience without the unnecessary clutter. We showcase beautiful items from local makers, classic gifts by favorite brands, and a calm, peaceful shopping environment…
On March 17 we closed our store to do our part in flattening the curve and keeping our staff and customers safe. We immediately pivoted to building an online boutique so we could still assist our customers in finding the perfect gift to celebrate their loved ones. We've wanted to be online for a couple years but timing is truly everything. Our children are still young and it's always been my goal to ensure that they thrive alongside the store – not one or the other.
It was a huge undertaking, but has been so rewarding as we build relationships with customers we otherwise wouldn't have the chance to connect with. The flip side of this is the genuine kindness and support we have received from Calgarians and Canadians. We have filled orders from Nunavut and received phone calls of encouragement from Ontario and Newfoundland. It's been amazing to see so much grace from people across our country.
We miss our customers – the dialogue, their amazing stories, and being able to make eye contact with them. Connection is such a foundation for happiness and once social distancing restrictions are lifted we look forward to connecting with our people again.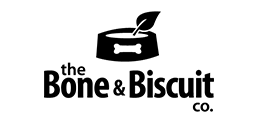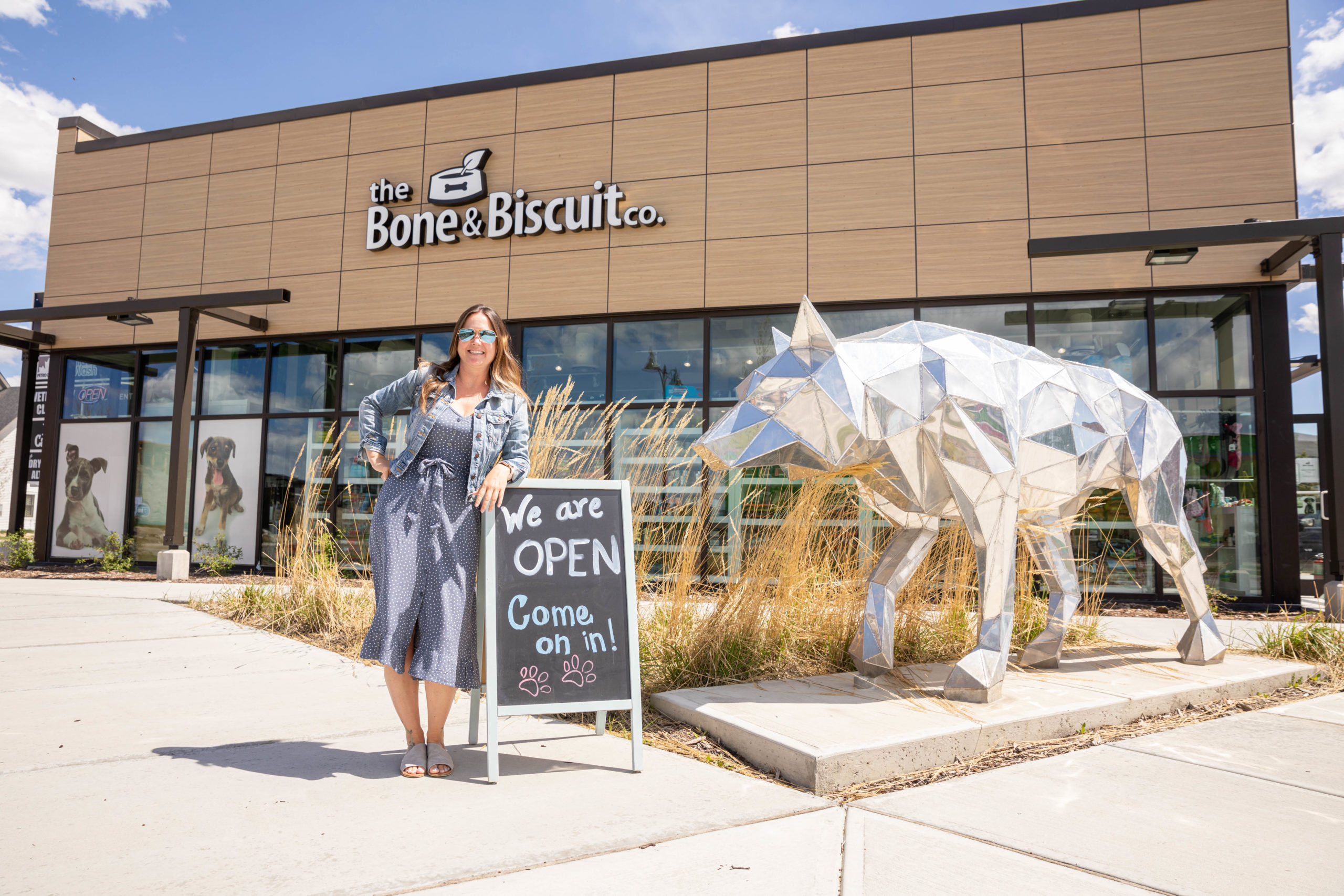 Bone & Biscuit Legacy
Bone & Biscuit – located in Legacy – is a Canadian natural pet food store specializing in raw dog and cat food, natural baked treats and pet accessories.
We are fortunate we have been deemed an essential service and have been able to keep our doors open on modified hours. We are offering curbside pick-up as well as delivery to those who need it.
Learning how to do business in a whole new way has been challenging for us, but we are dedicated to finding new and inventive ways to serve our customers every day! We have set up a specific email address for our customers to let us know their orders and are also accepting CC over the phone and e-transfer so they don't have to enter the store if they are not comfortable with doing so.
Once social distancing restrictions are lifted, we can't wait to see all our furry friends again!!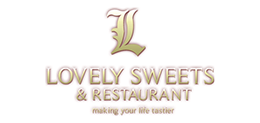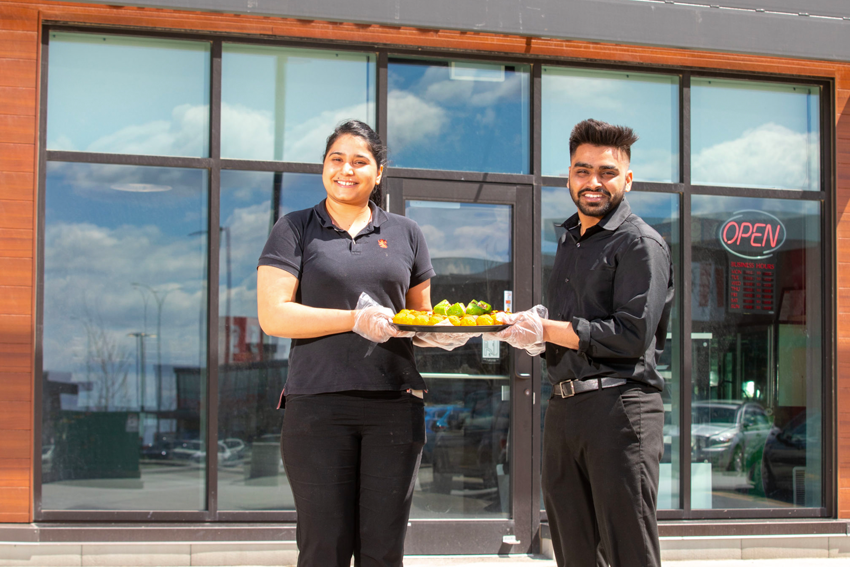 Lovely's Sweet House & Takeout
With a long history in Northeast Calgary, Lovely's Sweet House & Takeout specializes in Indian food and sweets and has recently opened its third location in Skyview!…
We are open Sunday to Monday from 10 AM to 10 PM 7 days a week. Please visit our store or call us to place your order – no matter if you're grabbing a small bite or if you're planning to order in for dinner, try Lovely Sweets!
Contact:

#1860, 6004 Country Hills Blvd NE, Calgary, AB
Ph: 587.441.3690

NW Auto & Muffler
Coming Soon!
Contact:

4655 54 Ave NE, Calgary, AB
Ph: 587.352.5252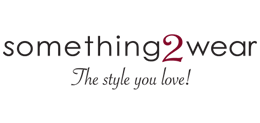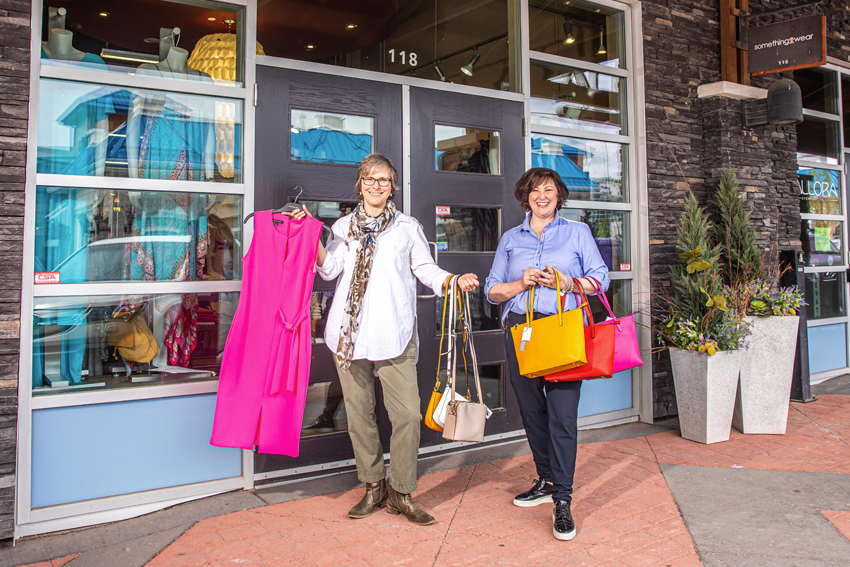 Something2Wear
Something2Wear is a local Women's Designer Clothing Boutique featuring the finest ladies fashion brands – from casual to dress wear – and a unique selection of Jewellery, accessories and ladies jeans.
Currently, we are offering shopping by appointment to control the number of customers in the store and to maintain the recommended health and safety measures. It also enables us to ensure customers are comfortable and that they have a relaxing and enjoyable shopping experience. It's shopping like a celebrity!
In spite of the challenges ahead we feel blessed to have such a loyal and supportive clientele. We have had sales almost everyday even since March and now with the appointment shopping and online store we are gaining momentum. It's because of the relationships we have built with our customers that enables us to provide the personalized service they are looking for and that they appreciate. Our customers are our fashion family and it's been difficult to not connect like normal but from social media posts, as well as through phone and FaceTime appointments, we have been able to fill their needs for "something new", and offering curb side pickups and personal delivery in Calgary.
Once social distancing restrictions are lifted we're looking forward to giving and getting hugs! We also hope to host our in store Fashion Show that raises funds for one of the community charities we support. This Spring's show was to support the Making Changes Association. We still plan to do something – with a virtual twist perhaps – in support of this wonderful organization but just need to figure out what it will look like.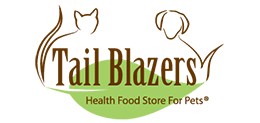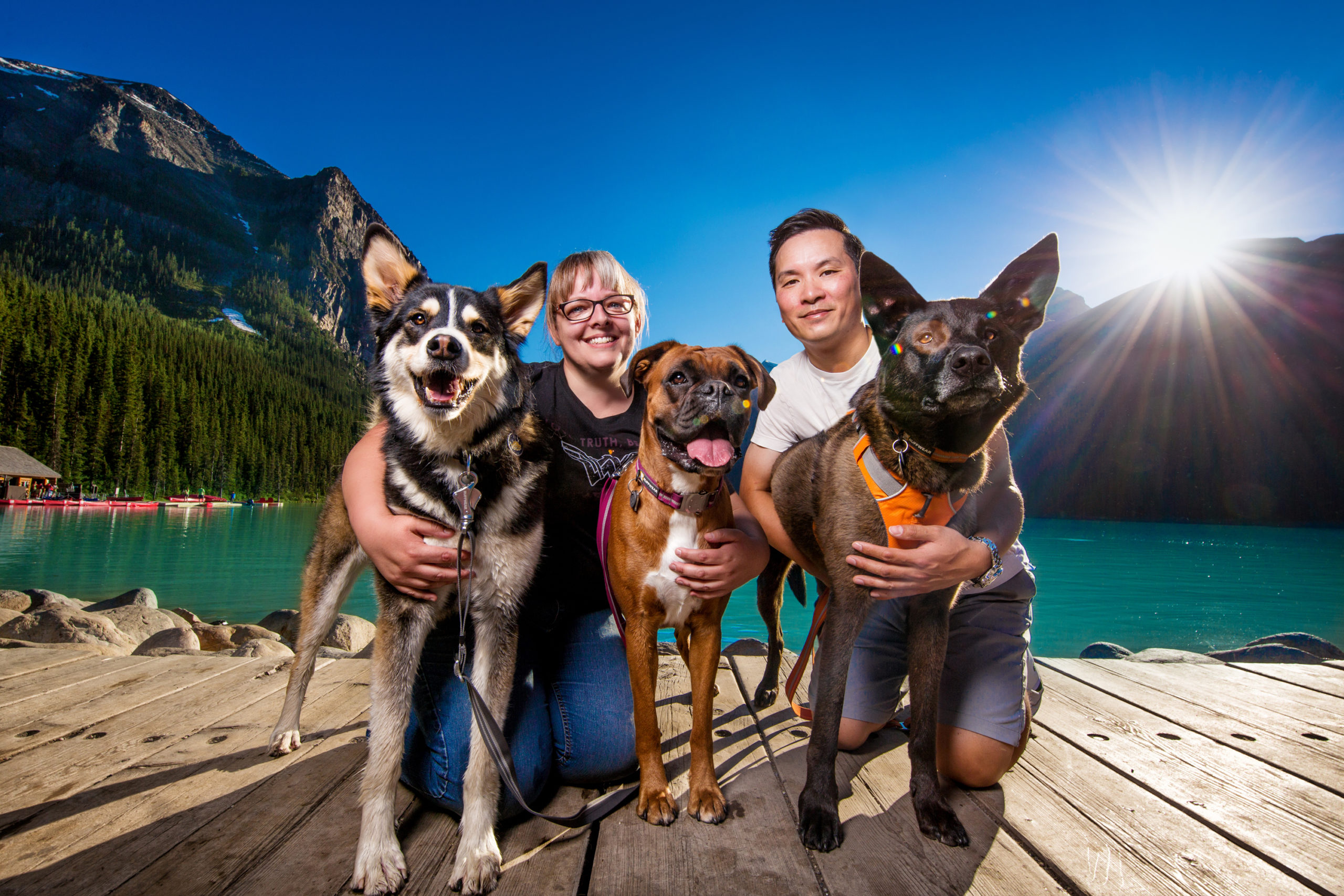 Tail Blazers Legacy
Opened in SE Calgary in the fall of 2019 by husband and wife duo, Ronald Au and Holly Montgomery…
Their greatest joy is helping pet parents solve common health ailments (itching, tummy troubles and the like) by switching their pets to species-appropriate foods and by adding health-enhancing supplements to their diets. Holly and Ron are strong advocates for a holistic approach to your pet's health and feel strongly that a healthy mind is just as important as a healthy body.
From Tail Blazers' massive 12 door walk-in freezer filled to the brim with Canadian-made raw food diets, to their large selection of puzzle and food dispensing toys, to their thoughtfully curated collection of quality gear for dogs and cats, there's something for every pet in-store!
Stop in and say hi and Holly and Ron will shower your pet with affection and stuff them with healthy treats! If you feel more comfortable, they're happy to offer you curb-side service instead!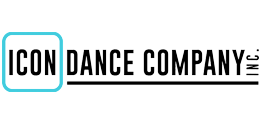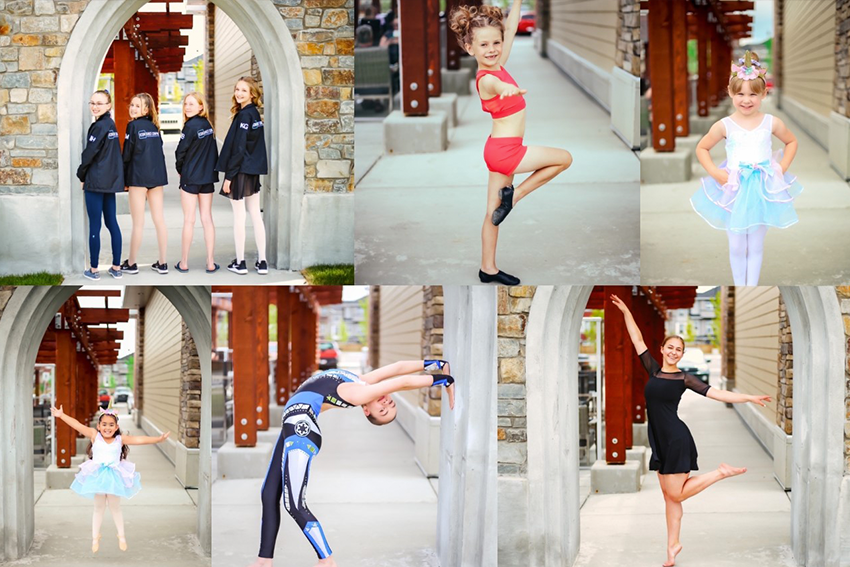 ICON Dance Company Inc.
Welcome to ICON Dance Company Inc. a new dance studio located in the amazing community of Legacy.
With our fully qualified and talented staff, we can teach you all of the right moves!  We specialize in Tap, Jazz, Ballet, Musical, Theare, Hip Hop, Lyrical, Contemporary and Acro.  We have classes for all ages, from infant to adult we are here to share the love of dance with you.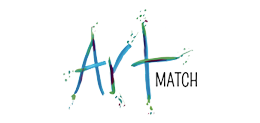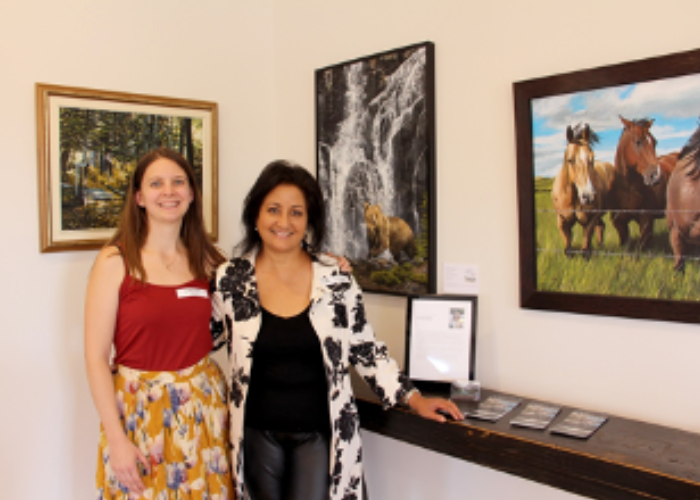 ArtMatch
ArtMatch is a local Calgary business providing a matchmaking service between local artists and art-lovers of any age, budget, and style, seeking affordable & original art for their homes & businesses.
So how this works is, you send us an image of the wall you are thinking of putting art on (along with dimensions) and let us know which paintings you would like to see.  We will send you mock-up images showing those paintings on your wall, to scale and you can decide which ones you want to try out. We will then bring over those paintings to your door!
We've helped over 200+ residential and commercial clients find beautiful, original art in Calgary. Our selection comes from a hand-picked variety of over 30 local Calgary artists and over 700 affordable and original paintings. The money you pay goes directly to the artist, with a small fee for consultation and delivery.
Your home or office reflects your style in many ways but for most of us it is hard to know what that style is.  The art you own should not only reflect who you are but should fall within your budget. Let us help you discover your style and you can help us find a home for local art!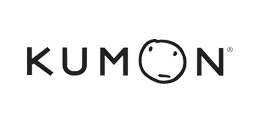 Kumon
Newly opened in Legacy, Kumon offers the after-school academic enrichment program that helps children achieve success.
We strive to instill in children the desire to achieve and the motivation to learn on their own. Whether your child is seeking enrichment, needs help catching up or is just beginning his or her academic career, Kumon is designed to help him or her develop a love of learning.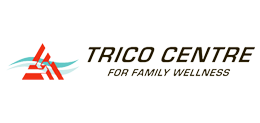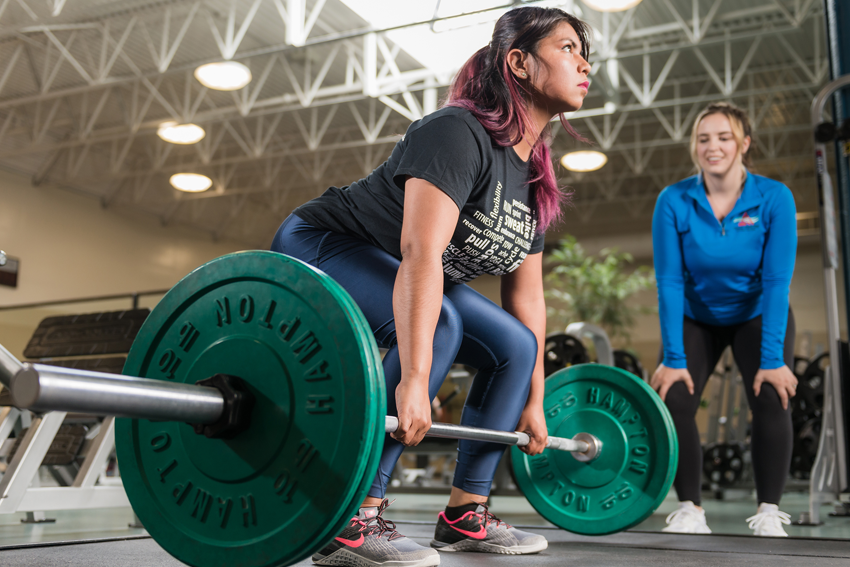 Trico Centre for Family Wellness
The Trico Centre for Family Wellness is now open! We are a non-profit, community-operated fitness and wellness facility located in South Calgary.
Our 13,000 square foot fitness centre has been reconfigured to accommodate distancing, barriers are added, and enhanced cleaning protocols are in place. We are welcoming back members only at this time with 10 visit pass holders being welcomed back August 1st.
Our group classes have been relocated to the gymnasium and outdoors so we can better meet distancing and safety protocols while keeping fit in a fun manner. Come on by and take a tour of our facility to see the changes or if you are not yet ready to come in to the facility, check out our what to expect video on our website. If you are interested in renting one of our two NHL sized arena, those are available as well. As a non-profit, community owned facility, re-opening during a global pandemic has been a challenge but we couldn't be happier to have our members return.