Where Should I Build My New Home?
Home Buying Tips

Friday, May 22, 2020
So you've chosen the new community you want to live in, and the home with your ideal floorplan. But let's not forget about the homesite! When you build a home with Trico, we will also sell you the land which the home will be built on.
Like blades of grass or falling snowflakes, no two homesites will be the exact same – it can vary in size, shape, slope, location and the direction it faces.
It can be tough to commit to a homesite when you may not be able to visualize the home on the property. That's why we recommend you consider the following factors and determine what features are most important to you and your family before making a final decision.
The Size
First and foremost, your homesite selection is dependent on the home model you choose. At Trico, our single-family homes range from about 1000 sq. ft. to upwards of 3000 sq. ft., with homesite sizes from 24′ to 44′ feet to accommodate. Depending on the community and type of home (laned, front garage, bungalow), you have the option of choosing between a traditional homesite or a zero-lot-line homesite. Here's the difference between the two:
Traditional
As the name implies, these homesites were the norm for many years. The home is plotted in the center of the property with a minimum 4′ of space on each side. Favoured by buyers for the flexibility it allows, building on a traditional homesite can include the option to extend the home and garage by a few feet, or adding more windows on the sides to stream more natural light inside.
Zero-Lot-Line
Unlike traditional homesites, this is when the home is built right up against the property line, with a minimum 5' of space on the other side.
One common example is duplexes, where two homes meet at the property line and share a mutual attached wall. However, you can also build single-family detached homes on a zero-lot-line homesite. Many buyers opt for this for two reasons: making the best use of available space and getting better value for money by building a more spacious home on a smaller lot.
Detached homes built on a zero-lot-line homesite also enables more outdoor space. Instead of the property being divided into front, back and two narrow side yards, you would instead have one larger side yard that could be utilized more prudently.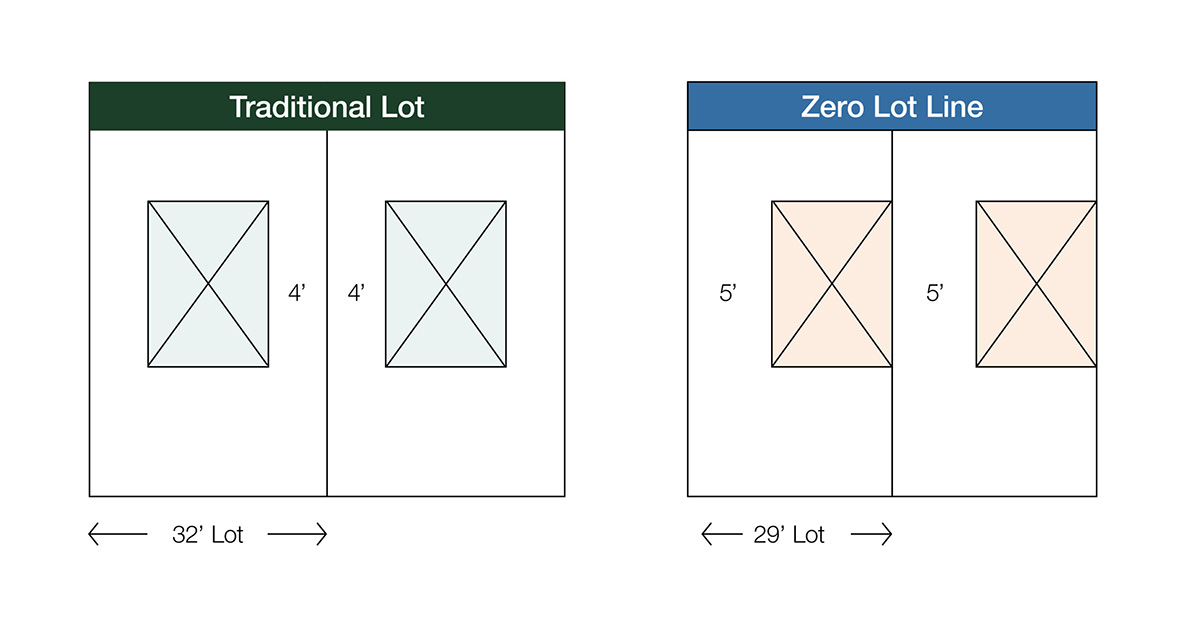 The Features
Aside from the size, some homesites also provide a few extra features due to its location and slope. A few examples include:
Corner
Perched on the corner of a street, building on this homesite means you'll only have one immediate neighbour to your left or right – resulting in extra yard/parking space. The larger size, however, will also mean more maintenance – especially with snow clearing in the winter if you have sidewalks at the front and side of the home.
Pie-shaped
Typically situated in a cul-de-sac, these homesites are wider in the back leading to a larger backyard. Many young families are drawn to these homesites for the increased outdoor space and quiet surroundings of a cul-de-sac for safety.
Walk-out
Considered one of the most desirable homesites, walk-outs are great for convenient access to your backyard, and spectacular if your home also backs onto a pond or green space. With high demand and limited opportunities available, they also come at a premium price and sell out quickly – something to take note of during your home search.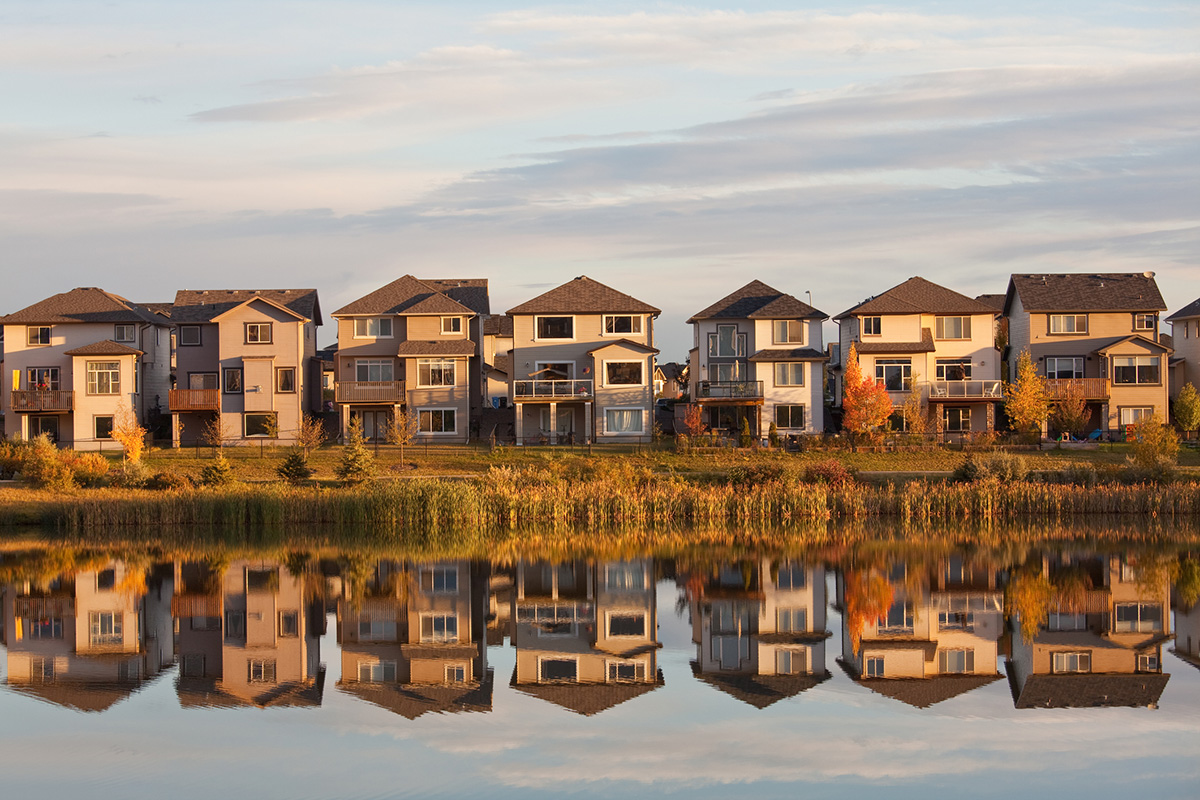 Sunshine Basement/Split Level Walk-out
While these homesites aren't sloped high enough to make it a true walkout, there is still ample room in the basement to accommodate large-sized windows, allowing plenty of light to flood through all three levels of the home.
What Else Should You Consider?
Light-filled interiors delight many of us – so how will your home be situated in relation to the position of the sun? This is where direction comes in.
If you choose either a south- or west-facing lot, your home will get the most sunshine during the day and can be helpful if you want your backyard gardens to receive maximum sunlight exposure. If you're an artist, perhaps you'd prefer a north-facing lot, which allows for the most even ambient lighting and a reduction in shadows for your artwork. Or if feng shui is important to you, you may want the homesite that faces a direction that is most auspicious to you.
Armed with the right knowledge and foresight, choosing the right homesite can be just as exciting as choosing the home model. Plus, don't hesitate to consult our homesite maps and knowledgeable team members who can help guide you through the process. We wish you the best of luck with your home buying journey!