How To Build Your Own Home Gym In 4 Easy Steps
Decor & Design

Friday, October 12, 2018
Looking to get in shape, or feeling a little guilty for eating too much turkey at Thanksgiving dinner? We know it can be hard to start getting into a workout routine or going to the gym on a regular basis, so a great solution is creating your own gym at home!
Not only are home gyms a convenient option – you can work out whenever you want, and there's no travelling required – but you can also save money from not having to pay for an expensive gym membership.
Below, we've compiled 4 easy steps to help you build your own home gym – let's get started!
Step 1: Dedicate a place for your workout
You can convert pretty much any area in your home into a workout space. Depending on how much space you would like to have, using a spare bedroom, office, basement, or even the garage are all great options to consider. In our Rundle showhome at Verona, our designers converted a spare room into a beautiful fitness area!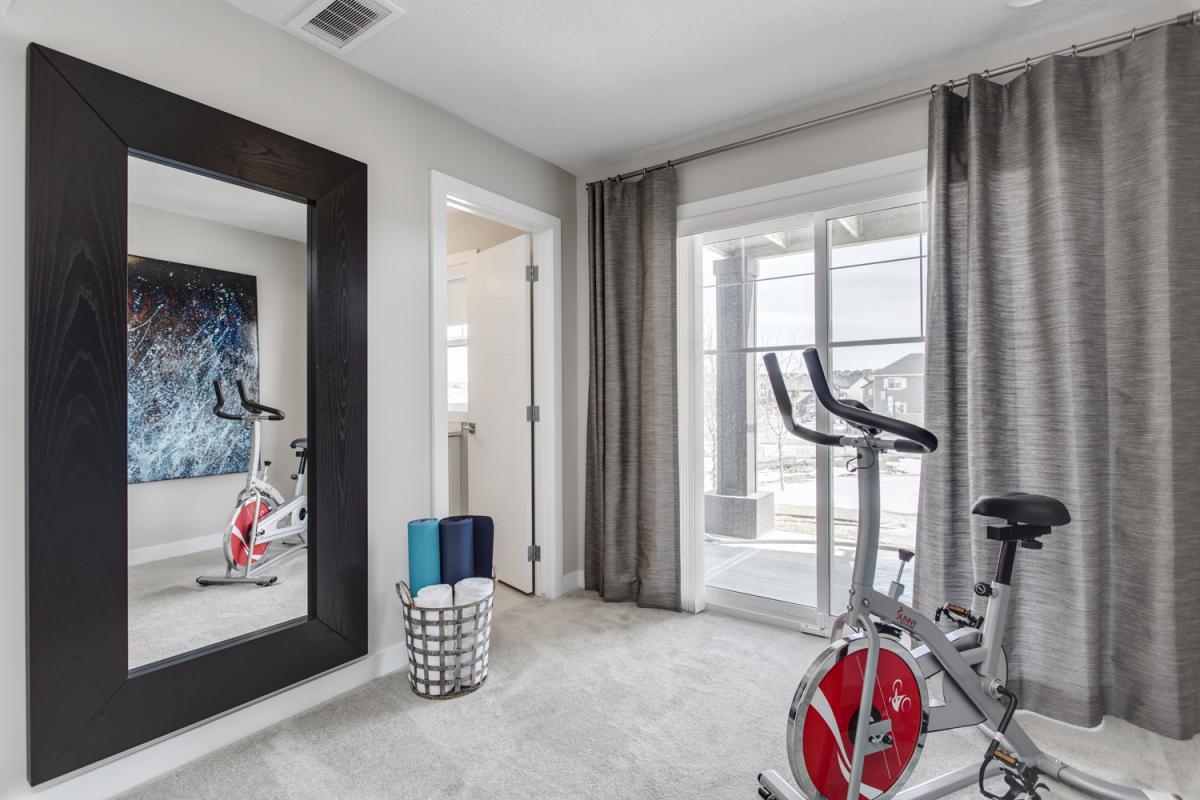 Step 2: Set up and decorate your space!
To make your fitness space more functional for the exercises you plan on doing, having some of these items can help. Consider installing some rubber floor, which can provide an anti-slip surface that will protect your floors from potential wear. To maximize your space, you could organize equipment in shelves and on hooks mounted to the wall.
If you'd like your workout space to have a more relaxing and cozy atmosphere, you could add some plants or a scent diffuser. You could also choose to mount a large mirror on the wall for spotting or place a TV to watch workout videos or catching up on your favourite shows as you exercise (alternatively, you could install a shelf to hold your laptop).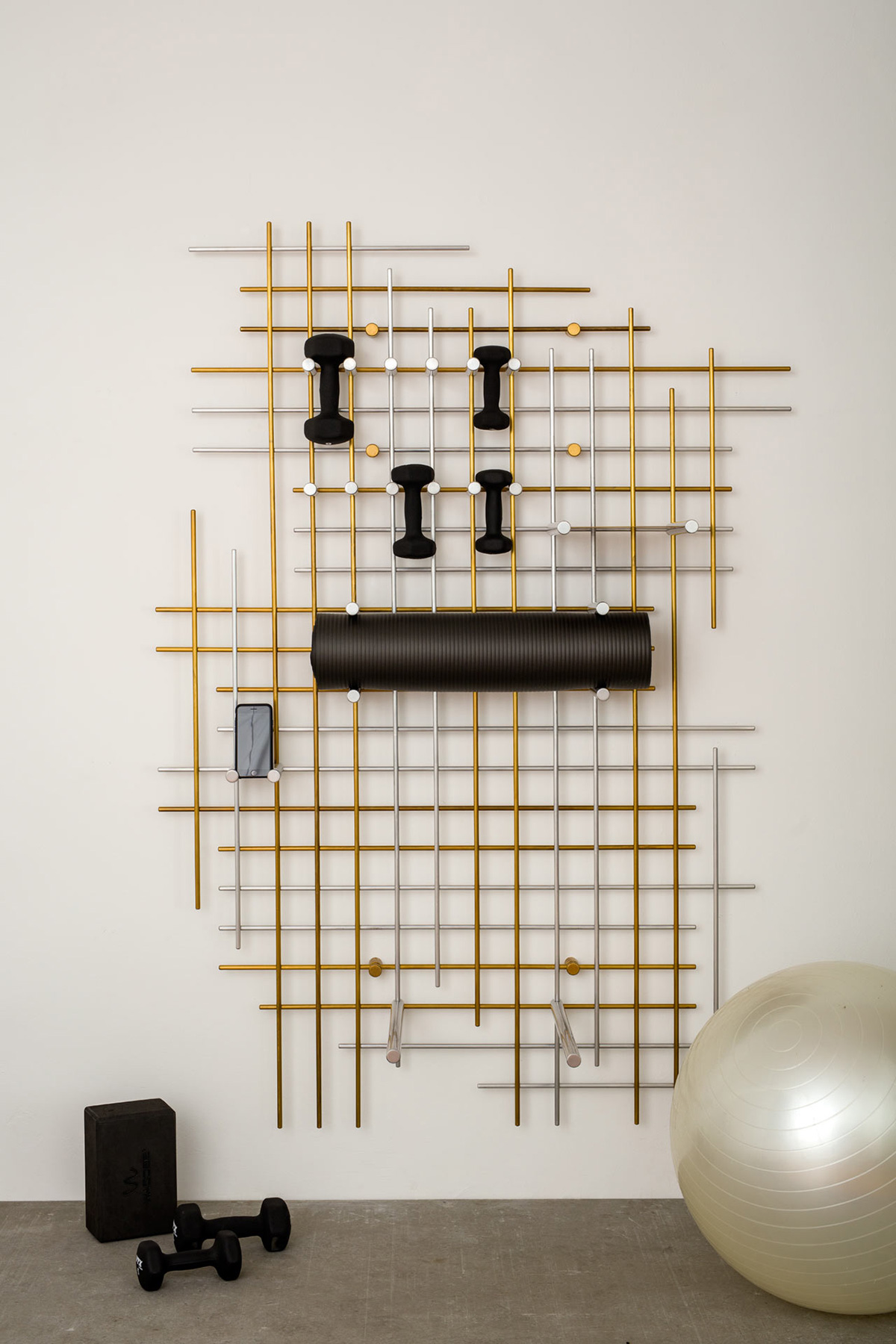 Step 3: Figure out what gear and equipment you need
While it's tempting to go equipment shopping right away, it's best to ask yourself first what type of workouts or exercises you're wanting to do. This way, you won't have to spend a ton of money outfitting your home gym, or accumulating gear that you may not use frequently. Consider doing some research on the internet before you go shopping for advice and tips on picking out the best equipment for you.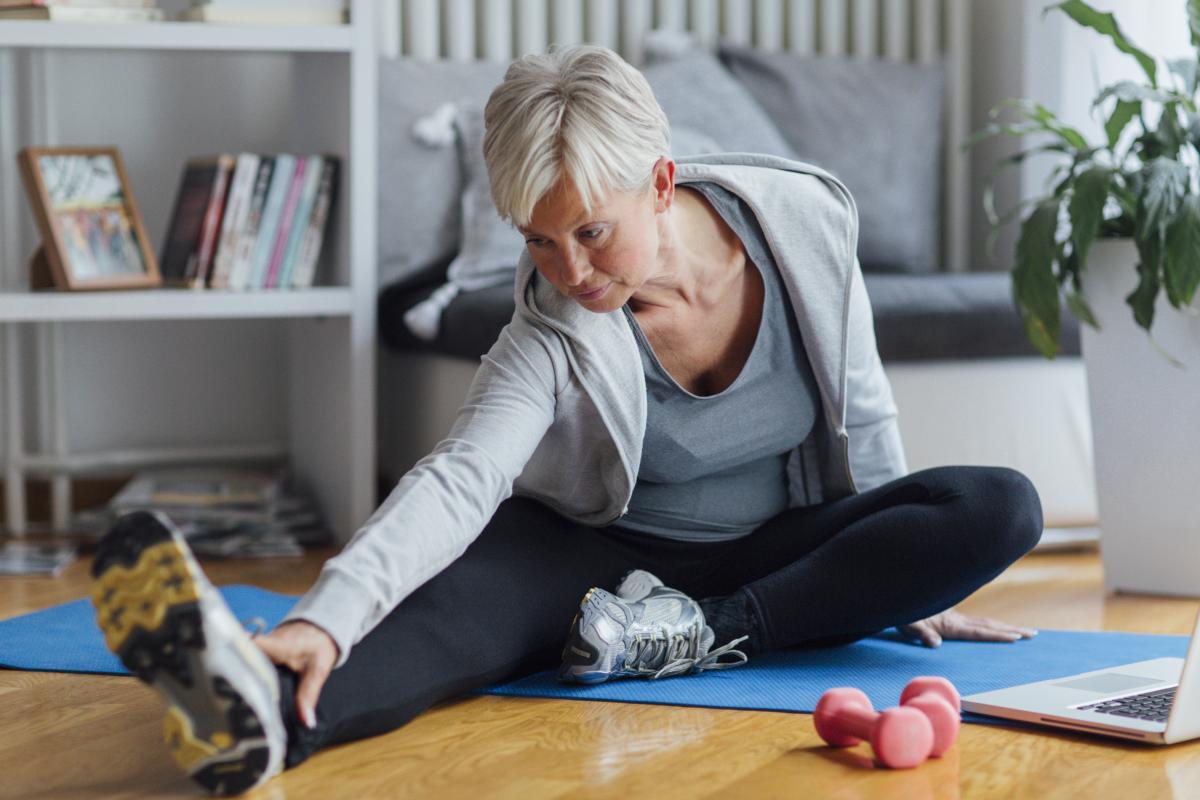 Step 4: Start working out!
Now that you've created your ideal home gym, it's time to exercise! Not sure where to start? Luckily, there are plenty of books, blogs, programs, and YouTube videos on the internet that you can utilize to help guide you, regardless of your skill level.
We hope these tips will help you achieve your fitness goals! If you have any workout suggestions, share them with us on
Facebook, Instagram, or Twitter by tagging us in the post, or if you'd like more inspiration on creating your dream home gym, check out our Pinterest board for more ideas.