Spring & Summer Showhome Openings
Learn about our Communities

Friday, April 21, 2023
The spring season is heating up and emerging with the bright greenery are some new showhomes that are preparing to open their doors!
We've got 5 exciting new showhomes opening in 2 fabulous local communities this spring & summer. Ready to find out more?
Seton
With a focus on active living and accessibility, Seton was designed with the urban adventurer in mind. Whether that means strolling to one of the many restaurants to gather with friends, unwinding in the 16-acre Seton Central Park, or shopping at local boutiques, urban convenience is at the heart of it all.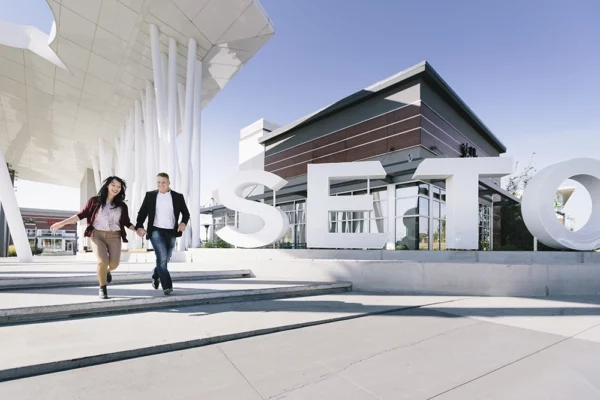 This year, we'll be opening four exciting new showhomes: two front drive, and two laned. Look forward to touring front-drive models, The Encore & The Monroe, as well as laned models, The Bravo & The Raeya.
The Encore & The Bravo are part of Trico's 30th Anniversary Legacy Home Collection, and this is the very first time they are being built. For these exciting homes, we've taken the most popular features & options, from our most popular models, and created designs that capture the spirit of our legacy. We can't wait to show them off!
Look forward to the Grand Opening of these spectacular new showhomes on June 17, 2023.
D'ARCY
D'Arcy is a multi-generational community designed for today's family. United by a network of pathways with scenic mountain views as the backdrop, you can connect with fellow neighbours and friends amongst the sprawling green spaces, playgrounds and the future Gateway Village retail centre.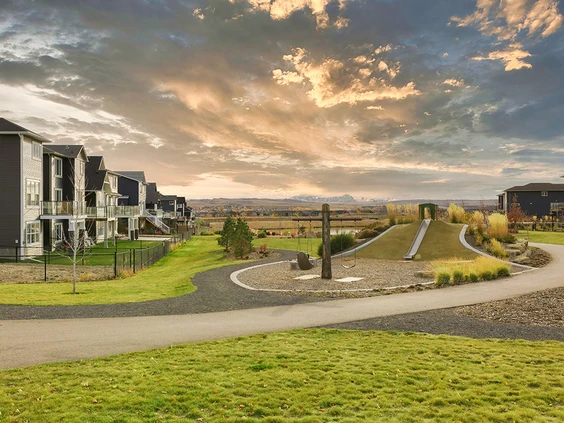 We'll be opening The Westwood in D'ARCY this year, which was also the 2023 STARS Lottery Dream Home in Calgary. Visitors to the Westwood will be impressed by its modern design, luxurious finishes, and attention to detail. It's the perfect family home for those who appreciate the finer things in life.
So there you have it, five new showhomes opening in Seton and D'Arcy this spring & summer. Whether you're in the market for a new home, or simply love exploring showhomes, be sure to mark your calendars and plan your visit. We can't wait to see you there!
Keep your eyes peeled for details of the Grand Opening this summer.