Beyond the Front Door: Interior Design
Beyond the Front Door

Monday, November 7, 2022
Lindsay Saelzer is the Accents Design Studio Team Lead. Working at Trico since 2018, Lindsay loves helping homebuyers design the home of their dreams. Here, she discusses what Accents can do for you, how to balance functionality and design, and overcoming the challenges of home design.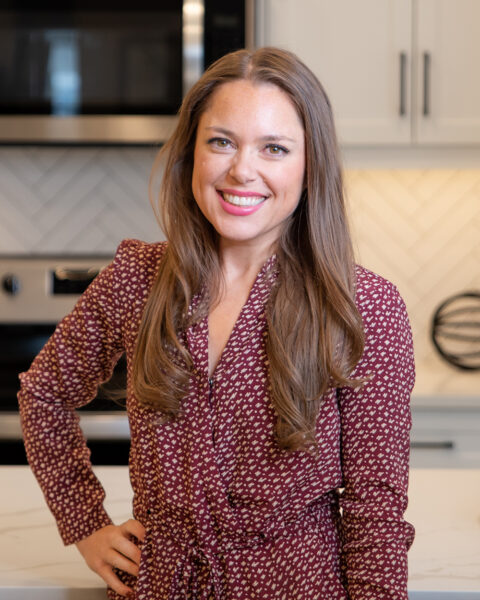 Inspiration Lives Here
The Accents Design Studio is where homebuyers make all their personal selections for interior decoration and finishing. We've worked hard to build an atmosphere in the studio that gets everyone's creative juices flowing, helping homebuyers visualize their options to help them make the best selections. As the Design Studio Team Lead, I meet with homebuyers and help them make interior selections for of their new house, assisting them in achieving their goals while remaining within their budget. Each home requires a new perspective. People are looking for different things in a house, and it's up to us to determine how best to deliver. Anything is possible in homebuilding and design!
Functionality vs. Design
Styling a home is about more than just design and style – it's also about functionality. A house is one of the biggest investments you will make in your life, so you want to ensure it works best for you. There are many angles we consider when designing a home so that it best serves the homeowners' needs. For example, in the kitchen we might consider how often the kitchen will be used, what other functions it may have, and where extra space might be needed. We assess the homeowners' needs from a physical standpoint as well – are they left-handed or right-handed? How tall are they? Do they need handles on the cabinets? These are all aspects that are considered when analyzing design options.
Another approach is to consider the purpose of the house. Is a large family moving in, with children and pets? If so, we'll suggest durable, easy-to-wash fabrics and materials. Is it a rental property? We'll consider products with a greater resale value and durability. Carpet vs. tile vs. hardwood – choices like these are about much more than style.
Challenges
There are many challenges when designing a home, but visiting the Accents Design Studio with a clear creative vision is a great help to the process, so bring your inspiration! We want to see the homebuyers' vision and make it come true – we want to find out where their hearts are. Even if constraints like budgets prevent them from getting the exact products they want, we know how to achieve a similar look with a smaller price point.
My advice for homebuyers going through the design process is to think about how they're going to live in their space. The key is to view the house as a long-term investment – don't just put money towards trends. Think about the functionality of the space and the overall feel of it, and how it will serve you best in the future.
Beyond the Front Door highlights different aspects of the homebuilding process, from concept to possession, giving you an inside glimpse into what exactly goes into building a home. If you're curious about the homebuilding process and would like to know more about a certain aspect of it, send your questions to marketing@tricohomes.com.