TRICO CARES program
Nothing is more important to us than our customers and our community. Even amidst these uncertain times, we are feeling grateful for all the positive messages, good deeds and acts of kindness that have emerged, bringing all of us even closer together despite the physical separation. That's why we're launching our new Trico Cares Program to show how much we care for our customers and community, and also spread some good vibes!

We can't change what is happening around us, but we can provide
you comfort and confidence in your decision to purchase a home from Trico.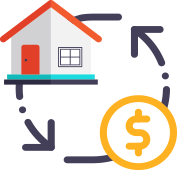 1) Best Price Guarantee*
Trico is committed to providing every homeowner with the very best value and our best price first – we guarantee it. If the model price of your home is reduced at any time in 2020 after your firm purchase, we will match the new price and refund you the difference. The Best Price Guarantee is available for firm purchases between April 25 – June 30, 2020.
*The Best Price Guarantee covers decreases to the base model price on pre-sale homes only. Quick Possession, Showhome Leaseback and MLS listed homes are not included in this program.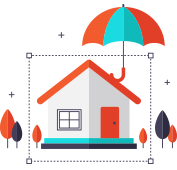 2) Extended Home Warranty**
The safety of our customers is our top priority and our team is here to help ensure every homeowner has a safe and healthy home. That is why we have chosen to include the Extended Two-Year Building Envelope Coverage – in addition to our standard New Home Warranty Coverage – at no cost to you. The Extended Warranty is available for all firm purchases between April 25 – June 30, 2020.
**The Extended Warranty is available on all single-family home firm purchases. Multi-family homes are not included in this program.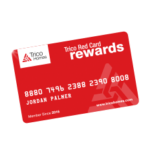 3) Instant Red Card Rewards***
Trico is the only builder to offer an ongoing Rewards Program for its homeowners since 2015 and we are excited to bring back our Instant Red Card Rewards. From April 25 – June 30, 2020, every purchaser will receive instant reward dollars at the time of firm purchase, that you put towards any item you choose on the Red Card wish list.
From allowances for the design centre, landscaping, decks, appliances, lighting, to legal fees and more, it is completely up to you. Trico's Instant Red Card Rewards are designed to offer our purchasers the flexibility to choose what is important to you.
***Please speak to a sales representative to learn more about the Instant Red Card Rewards wish list and the options that are available to you.
We are grateful to live and work in such a vibrant and entrepreneurial city. We also appreciate that the local businesses and the arts and culture community help make Calgary one of the world's most liveable cities.
These groups have long supported our community, and now we'd like to do the same. This is our way of thanking them for everything they do, especially during these challenging times.
1) Supporting Local Businesses
We have teamed up with Neil Zeller ,a local photographer, to help us showcase and celebrate some of the amazing local businesses in the communities we live and work in.

CLICK HERE to read the inspiring stories of these businesses and learn more about their products/services.
Over the next few weeks, we'll be sharing the stories of these inspiring business owners on Facebook, Instagram and Twitter @TricoHomes. Follow us and show them some love and support at a time when they could really use it.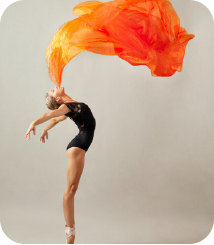 2) Supporting Arts & Culture****
We want to spread the word and share the joy of Calgary's Arts and Culture community. As all of us adjust to life during the COVID-19 Pandemic, the Arts are a great outlet in finding comfort and inspiration in our lives. We would love to share some of the great things our friends at the Calgary Opera, the Calgary Philharmonic Orchestra, Theatre Calgary and Alberta Ballet are doing to stay connected with all of you.
Trico has chosen to show our appreciation and support by helping them share their work with you and giving a $1,000 donation to these organizations. We would also like to encourage you to provide your support if you are able.
CLICK HERE to view some of their special video performances and learn more about their upcoming virtual events.
In addition, we want to support the amazing work of our talented local artists. All Trico homeowners that purchase a home between April 25 – August 31, 2020 will be entered into a draw to win a $500 Gift Voucher to spend from www.artmatch.ca.
****Draws are applicable on firm purchases only. Trico will be giving away 7 vouchers in total, one for each of the following areas: NW Calgary, NE Calgary, SW Calgary, SE Calgary, Cochrane, Chestermere & Okotoks