TRICO CARES program
Nothing is more important to us than our customers and our community. Even amidst these uncertain times, we are feeling grateful for all the positive messages, good deeds and acts of kindness that have emerged, bringing all of us even closer together despite the physical separation. We launched the Trico Cares Program this spring to show how much we care for our customers and community – it's our way of saying thank you for all the support we've received over the past 28 years.

We can't change what is happening around us, but we can provide you
comfort and confidence in your decision to purchase a home from Trico.
You've told us affordability and value are primary factors in your decision to purchase, especially during these challenging economic times. We are committed to providing you with exceptional value, without sacrificing the quality and features that you care about most. That's why we engaged our trades and supplier partners in a major initiative this spring to help us add 5 new models to our Hallmark Homes Collection. Together, we uncovered major cost savings which we're passing directly to you.

TRICO CARES
That's Why Our Savings Are Your Savings!
As part of the Trico Cares Program we are introducing the Hallmark Homes Collection, consisting of five top
selling models with the most popular features and upgrades. This new collection offers exceptional pricing
and the quality craftsmanship and customer service you've learned to expect from Trico Homes.

*Prices include home, lot & GST. Prices & AC's vary by community. Hallmark home pricing in effect until Sept 30, 2020. E&OE.

We are grateful to live and work in such a vibrant and entrepreneurial city. We also appreciate that the local businesses and the arts and culture community help make Calgary one of the world's most liveable cities.
These groups have long supported our community, and now we'd like to do the same. This is our way of thanking them for everything they do, especially during these challenging times.
1) Supporting Local Businesses
Calgary is home to so many wonderful small businesses and entrepreneurs. We stand with them and want to take this opportunity to help showcase their stories in the communities we live and work in.

CLICK HERE to meet some of the local businesses we spoke with and hear how they have evolved their business through the COVID-19 Pandemic. Read the inspiring stories of these businesses and learn more about their products/services.
Over the next few weeks, we'll be sharing the stories of these inspiring business owners on Facebook, Instagram and Twitter @TricoHomes. Follow us and show them some love and support at a time when they could really use it.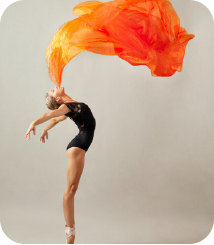 2) Supporting Arts & Culture****
We want to spread the word and share the joy of Calgary's Arts and Culture community. As all of us adjust to life during the COVID-19 Pandemic, the Arts are a great outlet in finding comfort and inspiration in our lives. We would love to share some of the great things our friends at the Calgary Opera, the Calgary Philharmonic Orchestra, Theatre Calgary and Alberta Ballet are doing to stay connected with all of you.
Trico has chosen to show our appreciation and support by helping them share their work with you and giving a $1,000 donation to these organizations. We would also like to encourage you to provide your support if you are able.
CLICK HERE to view some of their special video performances and learn more about their upcoming virtual events.
In addition, we want to support the amazing work of our talented local artists. All Trico homeowners that purchase a home between April 25 – August 31, 2020 will be entered into a draw to win a $500 Gift Voucher for www.artmatch.ca.
****Draws are applicable on firm purchases only. Trico will be giving away 7 vouchers in total, one for each of the following areas: NW Calgary, NE Calgary, SW Calgary, SE Calgary, Cochrane, Chestermere & Okotoks.