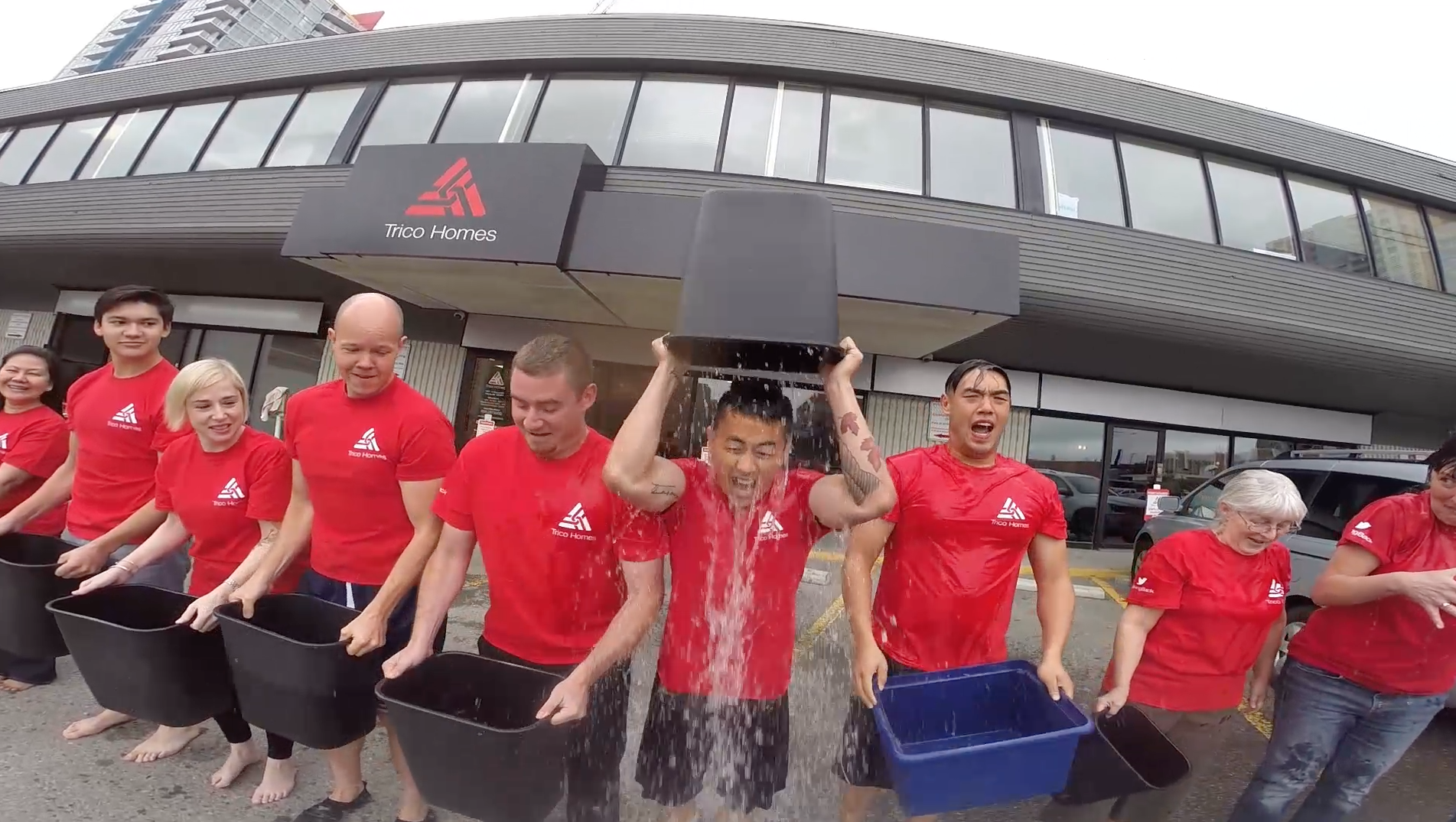 ALS Ice Bucket Challenge
Note S.
Remember the ALS Ice Bucket Challenge back in 2014? Thanks to Excel Homes for nominating our CEO, Wayne Chiu, an opportunity came up for Trico to take part in this meaningful fundraising campaign to help promote awareness of the disease. I remember receiving an email addressed to All Staff in the middle of night from Mr. Chiu, asking for more volunteers to take part in the challenge and to stand alongside him to show support for the cause. Since we only had 24 hours to respond to the nomination, I was so impressed by the turnout the next day. It was a cold morning and I was surprised to see volunteers from not only Head Office but also from Sales and Site teams who each came prepared with their own bucket of ice. This experience was so memorable for me as it truly showed the energy and passion Trico Homes, as a whole, has for the community and its people.
Everyone has a story. What's yours?
We'd love to hear about your favourite memory, story or experience with Trico.
MORE STORIES YOU MIGHT LIKE