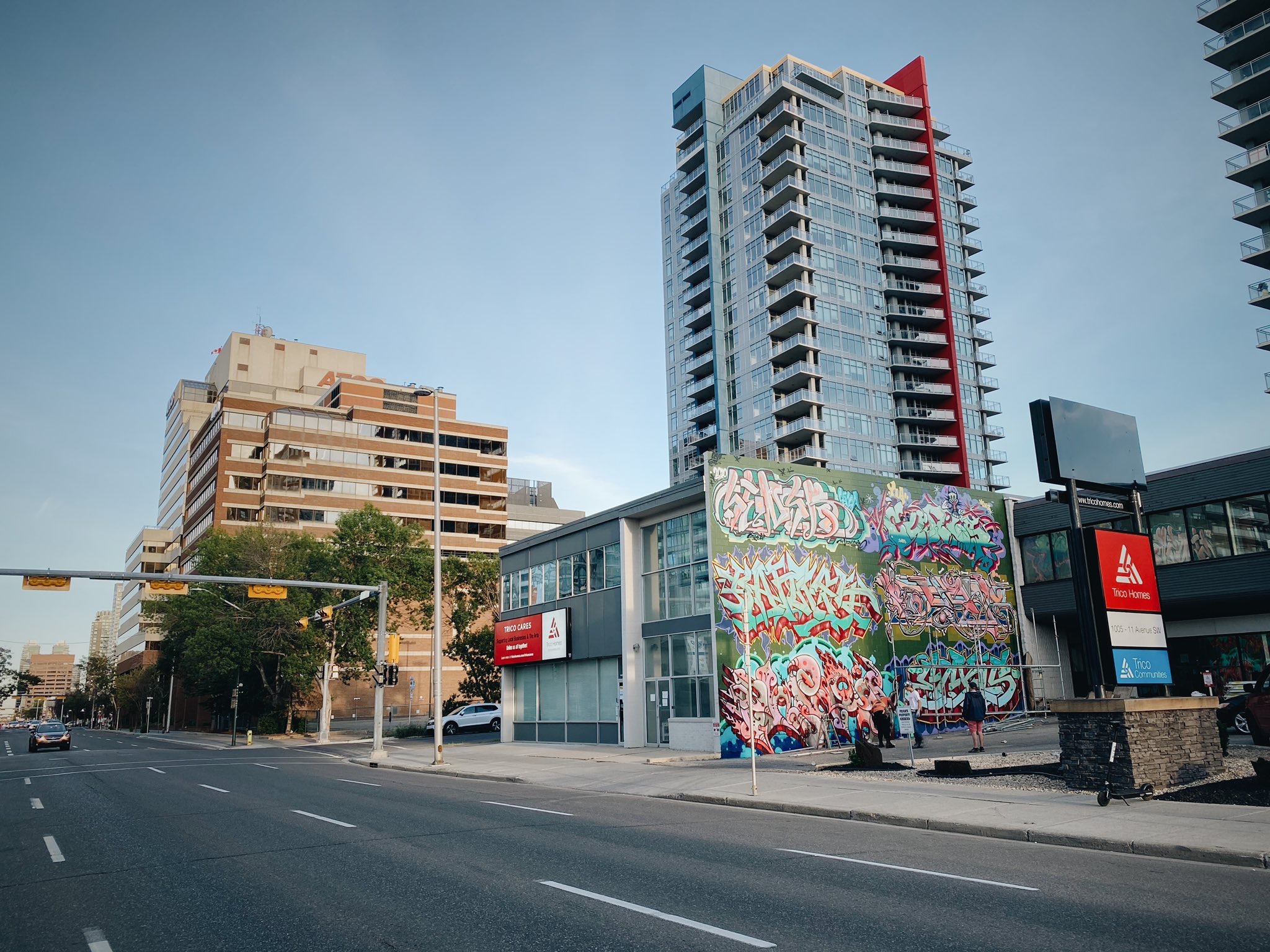 Beltline Urban Murals Project
BUMP Festival
The Beltline Urban Mural Project (BUMP) is an award winning community-driven project to showcase art, promote tourism, improve the public realm and build community spirit in Calgary. Now entering its fourth year, BUMP has curated a diverse portfolio of local, national and international artists who have created eye-catching, inspiring and beautiful murals in Calgary. The project continues to expand with the 2020 BUMP Festival celebrating art, music and community.
A free celebration of over a dozen new murals in Calgary each year, visitors have the unique opportunity to explore the new murals in progress, attend artist talks, enjoy outdoor cinema celebrating the visual arts, and hear live music throughout the festival.
Trico is delighted to support this year's BUMP Festival by hosting an art jam on August 29 outside our main office, featuring creations from several talented graffiti artists in Calgary. We encourage everyone to stop by to see the finished artwork on our wall!
Contact:
@yycbump on Facebook, Instagram & Twitter
www.yycbump.ca
Everyone has a story. What's yours?
We'd love to hear about your favourite memory, story or experience with Trico.
MORE STORIES YOU MIGHT LIKE