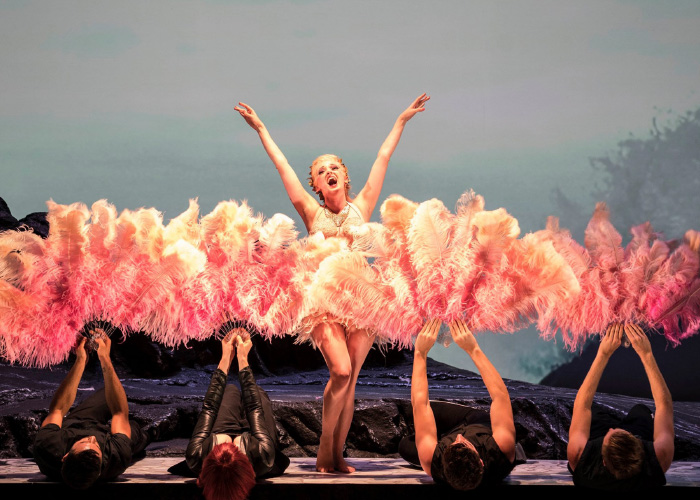 Calgary Opera
Calgary Opera
Like so many of you, as we face the daily challenges that grip the entire world as a result of COVID-19 we find ourselves looking for small moments of joy, connection and comfort. Whether it's a listening to a sonnet, watching a funny video, doing yoga, or baking bread, these acts are gifts that soothe those parts of us that are suffering, and help us to brave another day marked by uncertainty, loneliness and loss.
In recent weeks, a bright spot for us has been the incredible conversations we've had with our patrons while processing exchanges, refunds and donations from cancelled performances in our 2019-20 season. Hearing so many stories about how #thegiftofopera found its way into your lives and just how much the music continues to mean to so many people has brought us a renewed sense of purpose, and anticipation for the day we are able to come together to experience it again. If you have a story you'd like to share, we hope you will. You can do so either in the comments below or by e-mail at share@calgaryopera.com.
For our performers, in addition to being their profession, making music is also a great source of comfort and we've worked with our 2019-20 Emerging Artists and our incredible Resident Conductor and Repetiteur Kimberley-Ann Bartczak to create a series of short videos that feature them performing musical selections that bring them hope and optimism. We hope you enjoy!"
Calgary Opera 2020-2021 Season: At Liberty
– Season Launch trailer: https://www.youtube.com/watch?v=2fDLhInh9EA
– Upcoming season information, including mainstage shows and other events, such as Opera Brunches,Christmas at the Opera, and Master Classes: https://calgaryopera.com/2020-21
Calgary Opera COVID-19 Concert Series (currently ongoing, new videos posted every Tuesday and Thursday)
– Most recent postings: https://calgaryopera.com/news
– Calgary Opera's COVID-19 Concert Series, YouTube Playlist: https://www.youtube.com/watch?v=eSJniA5ccXc&list=PLYry3EAf_jQAqV-JmmYhteHGQflrWZ-rK
– Calgary Opera's video archives. Featuring new and old digital content, such as 2019-2020 performances and Let's Create An Opera, one of our Education and Outreach school programs: https://calgaryopera.com/videos
Supporting Calgary Opera 
– Donating to Calgary Opera: https://calgaryopera.com/donate
Everyone has a story. What's yours?
We'd love to hear about your favourite memory, story or experience with Trico.
MORE STORIES YOU MIGHT LIKE