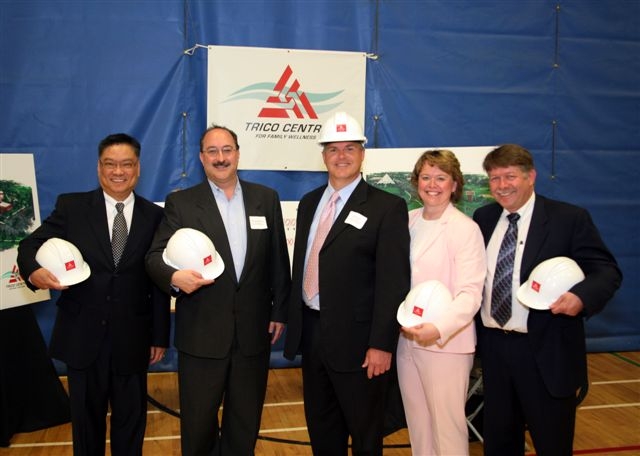 Trico Centre for Family Wellness
Trico Homes
For almost 10 years, Trico Homes has been a partner in the success of Trico Centre and, in turn, in supporting Calgarians of all ages to be active and healthy. On May 10, 2008, Wayne Chiu and Trico Homes committed $1.5 million in a 10-year naming sponsorship and the former Family Leisure Centre became Trico Centre for Family Wellness. This type of partnership is much more common now, but 10 years ago, Trico Home was a pioneer in sponsoring community recreation and supporting vibrant healthy lifestyles. This partnership was a natural in that Trico Homes and Trico Centre have common core values that inspire us and we are both dedicated to enhancing the lives of our customers and communities. Trico Centre, a non-profit, charitable organization offering fitness and wellness programs for all generations, has been able to fulfill its mission of serving families and communities in great part due to the support of Trico Homes. Trico Centre for Family Wellness would like to thank Wayne Chiu, Richard Gotfried, Wanda Palmer and Trico Homes for being such an important part of our organization, for making social causes a priority, and working together to build healthy communities in Calgary.
Everyone has a story. What's yours?
We'd love to hear about your favourite memory, story or experience with Trico.
MORE STORIES YOU MIGHT LIKE